Hi,
I'm Doris Jean and I'm really excited to help you start your blog. I'm sure you must be excited to finally bring your goal to fruition.
I was you not too long ago and struggled along the way. I spent a lot of time and money researching, joining paid and free classes, and many late nights trying to navigate the blogging and online world.
My goal is to help new bloggers bypass many wasted hours and give them a straightforward guide on how to get their blog up and running. No fluff, no frills, just get it done. If you stick with the course for the full 5 days, you will have a published blog/website at the end.
If you start your blog through my course, I offer additional help to ensure that you have a functional blog. You can also reach out to me anytime for assistance.
Sign up here to enroll in this Free "Start a Blog" Email Course.
You won't regret it!
Keep reading to see what others are saying : )
xoxo
Doris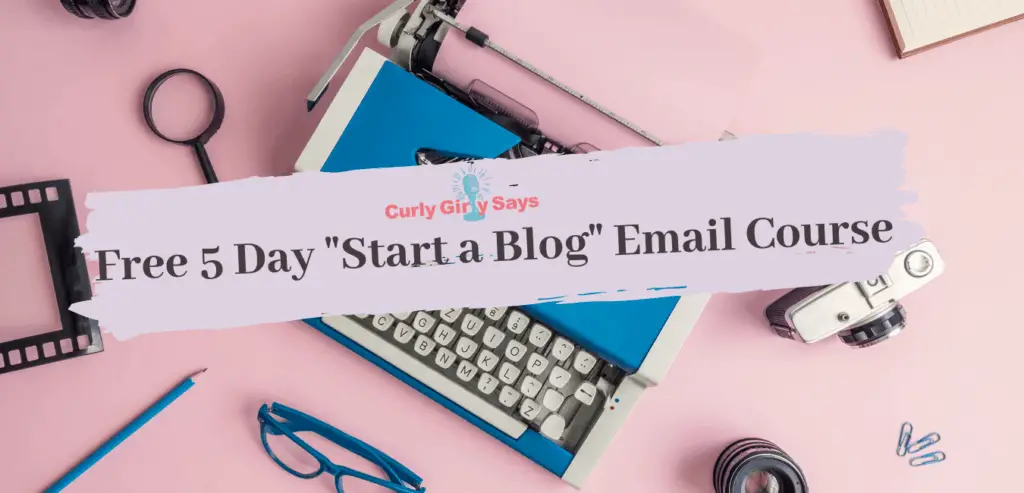 Thank you!
Thank you Doris for helping me get started on my journey! I appreciated the pacing of the course. Not so fast that I was overwhelmed, but not so slow that I couldn't see progress. I now have made some decisions that would have taken me much longer without your course and guidance.
I am very excited to continue growing my blog and learning along to the way. There is so much to learn but I know with your services, and using your blog as a resource, I can take those leaps! Thanks again!
Great course, AWESOME author!!
Thank you so much for sharing your gift! I emailed Doris with a question after the third day's email lesson never really thinking I'd hear back. To my surprise, she emailed back within a half hour with great advice specific to my question, and we went back and forth a couple of times. She is very encouraging and her information is great.
This lady is the REAL DEAL!! She has a heart for helping people get started and it shines!!!
THANK YOU DORIS!!!
Thanks for the support!
Hi Doris,
Thank you for the great advice. I am grateful for being able to correspond with you. Your ideas are relevant and easy to understand!
Now I can get a better picture of what my blog could look like.
Have a nice evening!
Rosemarie 📚
Thank You!
Hi Doris!
Thanks to you and your courses, I finally have a website! I purchased the 36 month plan through Bluehost and have been playing around with it for the past week.
I will say it is not the most user friendly, but I am starting to get the hang of it. I am also having a couple technical errors, but I am using the helpline to get that sorted out.
However, I am just excited to actually have one. I plan on getting my first post up within the next couple days and activating it.
I am looking at your blog post for the 6 best affiliate marketing programs, I will be taking advantage of this resource! If you have any other blog posts or courses you think I should look into, I would love to hear them.
Lastly, I wanted to let you know what an asset you have been to me with just getting starting. I truly have looked up to you as a mentor and referred back to your email course and blog to assist me. I also love having the communication and how quick and willing you are to respond.
Sincerely,
Craylyna