So you started your blog, now what? You are now thinking – How to Increase Blog traffic fast?
The thrill is gone for family and friends and most of them have stopped reading your blog posts.
Now you have to figure out how to get your posts seen by other people besides family and friends and even that was a struggle.
This article will show you how to increase your blog traffic fast in 2021.
Well sort of…
I will show you how to increase your blog traffic but "fast" depends on your definition. It is important to note that blog traffic takes time but there are definitely things that can be done to speed up the process.
Blogging isn't an easy task – it can sure seem fun and exciting when you first try out the waters but without proper training, you can soon get lost.
It's understandable for you to feel frustrated when your hard work doesn't yield the results that you had wanted. It's almost like taking months planting and watering a vast land to see it blossom into something beautiful when, in the end, it's only tumbleweeds that swirl by.
So, what do you do? Desert all that you have worked so hard for and abort the mission? Give up? FAT CHANCE!
Starting a blog is definitely an achievement but if you don't know how to get website traffic it can cause frustration which can lead to you giving up. This can easily be deterred if you learn the proper strategies to bring more traffic to your blog or website.
If you want trustworthy leads or valuable website traffic and yet, don't know where to really begin, read through this post to find the best strategies on how to increase your blog traffic fast and reliably.
This article is detailed so if you are pressed for time click the button below to download it as a pdf to read for later.
This post may contain affiliate links. If you use these links to make a purchase I may earn a commission at no extra cost to you. I only recommend products that I love, personally use, or are thoroughly researched. Your support is what makes this blogging thing possible!
Strategies on How to Increase Blog Traffic Fast
#1: Content is King, But Let's Make it a Good King
Let's face it, laziness gets us nowhere. When you're writing a blog post, you need to put in work to ensure that you're not just churning out whatever comes to your head, but you're doing so strategically.
I know the world we live in makes us want things instantly but as bloggers content is our gold. It is truly the key to how to increase blog traffic fast.
There are zillions of websites on the internet right now, but only a few get through as 'content leaders', making them a gold mine of website traffic. But, how do they do it? With the right strategy.
 If you want to deliver content to a specific target group, you need to take a step back and slip on to their shoes. The most easily ranked content is the one that answers a specific need or problem that's being faced by your target market.
People will only come to read your content if it helps them. Try to create content that acts as a friend and guide, providing a hand to those who are confused and can't find a solution to their problems. Only then will you have a loyal source of traffic that constantly funnels to your website whenever you release new content.
Here are specific ways you can create better content to gain more website traffic:
 Make Some Content For Your Blog Evergreen
Sometimes we make the mistake of publishing content that's only relatable for a specific time, e.g., a once-in-a-lifetime event or something that might not exist after a while.
For example, while writing about what to do during the lockdown will prompt huge traffic for now, it is definitely a mistake if you make an entire website about lockdown during the 2020 pandemic because, in a few years, no one will be having problems with this again (I so hope!).
Therefore, write about something that's a recurring problem for people and for which they need help every single time. A great tool for you to check out if your topic is 'evergreen' is Google Trends. This lets you know which keyword is trending at what time and allows you to compare metrics with previous years as well.
Here are some examples of my evergreen articles:
Make Your Titles Swoon-Worthy
No matter how much we say we mustn't judge a book by its cover, we almost always do. For blog posts, we judge whether a post is worth reading by simply looking at its headline.
Therefore, if you want people to click on your website to read your content, you must make your titles attention-grabbing and intriguing.
Some tips as to how you can write better titles are:
Use alliteration to make your titles rhythmic
Use strong verbs and adjectives to entice people
Add a featured photo with your title to make it visually attention-grabbing
Keep it short and to the point (Unfortunately, I don't always do this. I'm naturally long-winded…ha!)
Ask for feedback from others and experiment with different titles
Optimize Your Content Through SEO
SEO is an abbreviation of the term 'Search Engine Optimization'. Search networks have certain standards for how they like to rank content on their search engine, and the blogger who follows all of these properly can put a heavy bet on having their content ranked on the first page.
SEO essentially makes your articles easier to find because you're optimizing your content with specific keywords that your searchers will type. The more targeted your keyword research is, the better optimized your content will be.
Not only do you have to write content but it must be SEO optimized which is another important component to how to increase blog traffic fast.
Furthermore, writing well and introducing quality content in your blog or website will also earn you an A+ in your search engine's books. Because Google and other search engines want to keep a good reputation and deliver amazing content to their customers, they are constantly on the lookout for really good writing.
There are tons of other SEO rules and guidelines that you might want to glean over. Click here to find Google's own SEO Starter Guide, which goes through exactly how content is ranked and how to make your website optimized for search so you can get more traffic.
#2:  Add Some Juicy Keywords for A Delicious Content (Yum!)
We briefly talked about keywords in the previous section, but let's not underestimate how far keywords go to make your writing a honeypot for hungry searchers.
Keyword optimization is a crucial part of SEO because it allows for a more refined and targeted search experience for users. This means people who are searching for what they want will get the content that they want. As a website owner, this means that you will be receiving exactly the type of audience you intend to target, only by choosing the right keywords.
However, there are some black-hat techniques that you should be wary of because Google can easily flag your website if you go the wrong way with keyword optimization.
Let's look at what's accepted and what's not accepted in your juicy dish of keywords:
The Don'ts of Keyword Optimization (SEO):
Don't spam or stuff your blog post with keywords
Don't put all of your niche keywords in one blog post
Don't use unnatural phrasing when finding related words to your keywords
Don't copy other people's content while looking for keyword inspiration from competitors
Don't prioritize keywords over user experience
The Dos of Keyword Optimization (SEO):
Do add in keywords that are relevant to your page title and main content
Do optimize your Metadata description with your keywords
Do use synonyms and other related terms for your keywords to make your writing seem natural
Do add your keywords to your Alt Text on pictures
Do try to rank for region-specific keywords if you're targeting your local market
Do think of the keywords your audience would probably type to find your content
Do use long-tail keywords (more on that below)
Do use your keywords to guide your blog post content
These are some of the fundamental ways you can optimize your website content with keywords, but there are other nitty-gritty parts that you should also look into.
The first one that's perhaps the most important is to have a proper keyword research strategy mapped out. Here's more information as to how you can achieve that.
Creating a Keyword Research Strategy
The word itself might be intimidating and feel technical but a 'keyword research strategy' is incredibly easy to create.
First things first, you need to think of your target customer and what their main interests are. Try to think from their perspective and ask yourself, 'What do people type when looking for something related to my website?'
Through this process, you'll think of a couple of topics and keywords that people typically search for. If you're completely out of ideas, here are some alternative ways to find keyword topic idea:
Using Google Searches
Type in the main keyword for your website or blog post on Google search.
Look through the keywords that come up on the autosuggest and scroll down to the end of the page for the 'People also ask' or 'Searches related to…' section
Take a note of all the keywords and topic ideas that you find
Side Tip: If your query brings out the 'People also ask' section, go through all the questions to find long-tail keywords.
Using Quora and Reddit
These user-generated-content platforms are great for finding actual information that your target market actively searches for. You can go through how they phrase their questions or the common words they use.
The steps that you can take to do this are:
Search for a topic that's related to your niche on both the platforms
On Reddit, choose a subreddit that has a good amount of people joined in. On Quora, you can either go through the questions list or click on the 'Topic' section for your niche.
Browse through the questions, comments, and even updates that people give related to your niche. Pick out recurring keywords and identify the latest posts that are trending.
There are other tools that you can use as well to streamline this process. These are the most popular tools for finding keywords suitable for SEO:
Google Keyword Planner (You now have to run ads to have access, but you can create a google ad and then disable it to get access)
Keyword Surfer ( Free Chrome extension)
Ubersuggest (Free Chrome extension)
Keysearch ( I use Keysearch. It is the most efficient yet very affordable SEO tool- Use my code KSDISC for 20% off)
SEMrush (great tool but very expensive)
Ahrefs (great tool but very expensive)
The reason why you need to use these tools is that you can find the competition level of your keywords before you incorporate them into your website.
Choosing keywords can be a lot like preparing yourself for battle. If you chose a keyword that has a ton of competition, you will be fighting in a losing war because more powerful fighters will take you out from the field.
But if you strategize properly and consider the strength of your opponents, you have a good chance to beat them. Similarly, you must consider the keyword difficulty of the term that you're picking as your main keyword. This ensures that you are fighting in a fair match.
What to Look for When Choosing a Keyword
You should come out with a list of keywords once you're done with the process detailed above. However, your journey with your keywords has only just begun.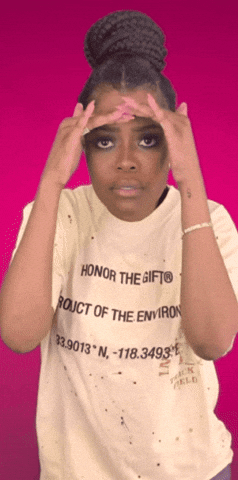 There are some keywords you might want to rethink before you add them to your content. This is because they might be in a highly competitive position where various authority bodies have already claimed the first page ranking position, making it totally impossible for you to rank.
 Therefore, to eliminate and keep keywords, cross-check your keywords with the following metrics:
Search volume – Try to keep it in between 1K to 10K (I've actually gone as low as 20 for search volume- Yes, that means only 20 people were looking for that term lol). When you are a new blogger you have to sometimes bite the bullet, but it can add up as you build content and bring you lots of visitors with time.
Keyword difficulty – Look for easy to moderate difficulty
CPC (Cost per Click) – the higher the CPC, the more competitive.
Right fit for your business – Your keyword must make sense with your website.
Another thing you should note is that your keywords aren't limited to just one word or short phrases. Using longer sentences and even questions can help you just as much to rank your content on Google. Here's how:
The Magic of Long-Tail Keywords
Long-tails are incredibly easy to rank with because they usually have lesser competition than short-tail keywords. But the question you're probably asking is what are long-tail and short-tail keywords?
To put it simply, think of a small store which stocks really popular products. These are products that everyone is searching for and thus, there is a large audience for them. However, if you have a competitor such as Amazon or Walmart stocking the same product, people would likely go there first.
But if you're stocking specific items that might have a lesser audience but demand still exists, you can capture an untapped market. Similarly, long-tail keywords are more narrowed-down keywords that could capture less traffic but will definitely earn you visibility over your competitors.
So, instead of targeting 'skincare regimes', use specific terms such as 'cheap skincare regimes for 20-year-olds with acne'. This narrows down your audience to a more targeted group and ensures that you are ranking higher on Google.
SEO Tools That You Can Use for WordPress
At this point, you can either find keyword research tiresome or fun. It's OK to feel either way. But, incorporating keywords into your website can definitely be a pain-in-the-rear.
Obviously, with the whole shebang of setting up your metadata description, sitemaps, and other technical SEO bits, things can get tricky and overwhelming.
However, if you're using WordPress, you'll find that certain plugins are a godsend to bloggers when it comes to SEO. Here are the best two plugins you must have to aid you with all things SEO:
WordPress SEO by Yoast (I use the paid premium version)
All in One SEO Pack
#3: Promote, Promote, Promote
If there's anything in this world that works like a charm, it's marketing. Because let's face it: we only do things when we are pushed towards it.
Most successful bloggers will contribute their achievements to content marketing. In fact, Andy Crestodina, an author and guru for bloggers, has said, 'It's not the best content that wins. It's the best promoted content that wins.'
That itself should let you know that content marketing is what gives your website that boost-up for traffic generation.
There are numerous ways you can work with content marketing, but the most important thing to remember is to use what your audience uses. What this essentially means is you need to use those marketing channels where you're sure most of your audience will be present.
The number one mistake that most bloggers make is by marketing their blog everywhere, and this eventually leads to marketing nowhere. You obviously can't spend too much of your time and energy in creating accounts for every social media platform there is because a) you'll burn out, and b) your website will feel spammy through too many promotions.
Instead, content marketing needs to be strategized before it is implemented. Here are some ways you can achieve this.
Step One: Use Google Analytics
This is a step you should take before you promote your content.
Adding Google Analytics to your website will help you analyze your sources of traffic, and thus, you can determine which marketing channel is yielding the best results.
You can use a plugin on WordPress or follow the instructions from Google to set up your Analytics dashboard.
Here is a quick video to help you set up Google Analytics
Step Two: Choose the Right Social Channel
Some social media platforms attract individuals with similar characteristics and interests. You may have heard of the saying: 'Birds of a feather flock together'. Ideally, this is exactly what happens on these platforms.
You need to target those social channels which your audience primarily visits. For example, if you have a niche around beauty, business, arts and crafts, and décor, you'd probably benefit from mostly promoting on Pinterest.
This is because most Pinterest users are interested in such niches.
Furthermore, if you write about something technical or have a target audience of college students or younger, you can use Reddit to promote your site.
However, you should note that these sites aren't generalized to a particular audience type; instead, you'll find people interested in tech also hanging around Pinterest or Twitter.
The main thing here is finding out where most of your audience is active and targeting that platform more than others.
Step Three: Get in the Inner Circle
Once you have identified which platform suits your needs the best, you can go ahead with implementing your promotional strategy. Try not to spend much on paid advertisements (especially if you're just a beginner).
Instead, use organic marketing strategies such as actively participating in group discussions, answering questions people have and being a true member of the community.
Tailwind Communities is a great place to start. It is a tool that allows you to connect, share and grow with other Pinterest users, specifically in your niche.
Something you should always remember is this: marketing is not about spending thousands on advertisements; it's about creating meaningful and reliable relationships with your customers so that they'll always be there, even when things get hard.
So have fun and enjoy conversing with your target audience. Make their interactions with you memorable and exciting. This way, when you do promote your website to them, they'd be happy to read more content from you.
Step Four: Open a YouTube Channel
This step is entirely optional but it is definitely a great way for you to get more traffic really fast.
Most human beings prefer visual learning over verbal learning. This means most people will avert from clicking on your website because they don't want to spend their time reading.
When you eliminate this anxiety over reading, you can really capture a larger audience. Additionally, you can cut up your main topic into short chunks and put them in a video while redirecting your audience to your website to find more detailed information.
Now, I understand if you have a few concerns over publishing videos on YouTube – it's probably not the easiest of tasks. You might need a video editor, scriptwriter, equipment and more. Most importantly, you might not even be comfortable showing your face on camera.
Here are the ways you can use YouTube to direct traffic to your website:
Creating slideshows with how-to tutorials and adding in a voiceover.
Record interviews with other bloggers in your niche. You can either join in someone else's channel or create one of your own.
Use your phone's camera to film yourself.
Create screencasts.
You can use freelance marketplaces to outsource voiceovers, video editing, script-writing and more. If you want to save up on money and do it yourself, learning platforms such as Skillshare can train you up for such skills.
Here is a short video to watch on how to increase blog traffic
This is an example of how powerful videos are. You may have chosen to just watch this video instead of reading this article that took me days to write…ha!
Step Five: Send Newsletters
Re-marketing is a great way to ensure that you're consistently getting traffic for all new content that you publish. But to re-market, you need to record your audience's contact information.
The most legitimate way of doing so is by asking your audience to sign-up for your e-newsletters. The process of creating a newsletter is very easy and it pays off every bit in the future.
You can use software such as MailChimp, ConvertKit, GetResponse, and more to aid the integration of newsletter sign-ups on your website. These tools also record your audience's email addresses for you to continuously send them e-mails.
Make sure you create interesting email templates that offer both information and markets your website before you send out emails. Here are some tips for making an awesome newsletter to get more traffic:
Send short, concise, and interesting emails to your audience.
Use tons of images or visual elements to keep it fun.
Add in a Call-to-Action button that pushes your audience to take an action through your email (e.g., read a new post or check out something you've published)
Don't make your emails seem like you're sending people advertising brochures. Make it non-spammy and personal.
#4: Improve on Your Technical SEO
Aside from optimizing your content for SEO, you also need to optimize your website for Google to find it in the first place.
Technical SEO is a critical part of your website optimization process. This is because technical SEO helps Google's web crawlers to crawl your site. These crawlers (much like little spiders) are bots that go through every website published on Google to understand its content and index it to Google's database.
Once your website is indexed, Google can help you rank higher in searches if your website content is of high-quality and offers value to searchers.
Here are some parts of technical SEO that you must consider:
Optimize Your Permalinks or URL Structure
This is something you can easily do through the Settings tab in your WordPress admin dashboard. You can also customize the URL structure of your posts in the editing panel beside your blog post writing tab.
Some of the best practices with URLs are:
Add your target keywords in the URL (but don't spam them)
Use lowercase characters and use a '-' to separate words
Make them short but descriptive
WordPress tends to use your headline as the permalink for your post but sometimes your headlines can be too long and difficult to understand. This is why manually editing your URL can lead to better results for your website in terms of traffic.
Improve Your Website Speed
Most bloggers lose out on significant traffic by having a slow loading website. In the age of high-speed Wi-Fi, people aren't willing to wait around more than a few seconds to read a blog. So, if your website doesn't come up within 2-4 seconds, you will have a lot of people exiting your website without even seeing what it's about.
It's really important that as a site owner, you regularly check on your site speed to ensure your website is running smoothly. Use Google's Page Speed Insights tool to achieve this task.
Furthermore, if you find that your website is not delivering the ideal website speed, you can add a WordPress plugin to help boost your site up.
Below are the plugins that I use to help increase my blog's speed:
WP Rocket – a caching and optimization plugin ($49 per year)
ShortPixel – lightweight optimization plugin that compresses images. (one-time fee of $19)
I know there are free alternatives to the above plugins and I have tried them all, but there is no comparison when it comes to the performance of WP Rocket and ShortPixel.
#5: Expand Your Online Presence
Once you have covered your SEO requirements and promotional strategies, you need to think of a long-term plan. If you want to get more traffic to your website fast, expanding your online presence is what will get you there.
Some of the ways you can improve your online presence are by maintaining a content schedule and uploading high-quality content at a consistent pace.  Another way is to collaborate with your enemies (yes, your enemies, or shall we say frenemies!).
Here are the two basic ways you can improve your online presence to gain higher traffic for your blog.
 Develop an Editorial Calendar with High-Quality Content
Your keyword research is optimal when creating a content calendar. Through your research, you have probably come up with a list of different topics – all of which people are actively searching for.
With the help of the list, you can create a whole game plan of what types of content you will be publishing for a time period. Editorial calendars can be used to pre-plan content schedules for a week, a month or even a 3-month period.
The reason why a content calendar is ideal and something you must create is that it helps you to stick to a schedule. You don't have to fret around every week or so, worrying about what to publish next.
It's rather common for people to get overwhelmed with continuously thinking of new ideas for their blogs that they end up not publishing anything at all. Having this happen to you will be the gateway for your website's downfall.
The following are some tips on how to manage your content calendar for a smooth blogging experience:
Start with at least one or two articles a week at a minimum. Don't overburden yourself with too much work. Once you have acclimatized to the work pressure, add more articles to your content schedule for every week.
Make your editorial calendar as detailed as possible. Add in outlines of the blog post you want to write, keywords you'll be integrating, notes and any other brainstorming ideas.
Make sure the content schedule is something you can manage to keep up with. Think of your current position and be rational with how many blog posts you can write each week.
Find Friends in Foe
The web can be ridiculously competitive but if you can build a friendship with your fellow competitors, you can help each other to rise above the ranks and increase blog traffic. Because 'divided we fall, united we stand', right?
Seeking out other bloggers in your niche can help you boost up your visibility in front of your audience and help you network with others who have been in your position before. This is why it's an effective method to build up your blog.
Kindness can go a long way in earning you success in life. The online community is not indifferent to this. You must learn how to ask for help as well as help when asked if you want to grow with your website.
Therefore, try commenting on other people's blogs. Don't be scared of helping your competitors because they might think of you as a friend and start returning your favor.
You can also email or message other bloggers in your niche to talk about the industry, their progress with blogging and how they've reached their current position. You can find both inspiration and advice through these conversations, helping you significantly in building your blog into a traffic-generating machine.
Here are the ways communicating with other bloggers will help you grow your blog:
You can get inspiration and advice from their experiences and stories.
You can interview them and post the content on your website. If their name is well-known in your industry, it's likely their fans will immediately flock to your website to learn about the interview.
You can ask to guest-blog on their website, which will help your name gain higher visibility. Their audience can then be redirected to your website which increases your traffic.
You can also link to their websites for citations or quotes. Doing this will help in your SEO as Google prioritizes blogs that link externally to other high-quality websites.
And there you have it – my best strategies on how to increase blog traffic fast!
Now let's look at some of the benefits of increasing your website traffic.
Why is Website Traffic so Important?
Aside from making your site popular, traffic to a site can be utilized in multiple ways. Sure, the occasional boast of having thousands of people read your stuff sounds lavishing to our ego, but there are other things that are more important.
When you put up a blog or website on the internet, you make yourself open to another stream of income. This can be enabled by getting more website traffic, but what you will actually do with this influx of site visitors will help you to determine how you will be earning money.
The online ecosystem is incredibly diverse because there are millions of ways to earn money. Here are some ways you can earn money through more website traffic:
Affiliate Marketing
If you're blogging based on a certain niche, you can monetize your content by promoting products or services that you have used or trust to other people. Here, you earn money through commissions given by the company that you are promoting.
The more website traffic you get, the higher the possibility that people will purchase from your links. Additionally, the more valuable traffic (i.e., your target audience) that you get, the more you will be earning through commissions.
Related Article: 6 Best Affiliate Marketing Programs for Beginners
AdSense and other Ad Networks
Have you ever thought of your blog as a physical land? Websites are largely like owning a piece of digital land, where you can rent out a portion of your space to someone else to get money.
This is exactly how marketers view the digital space and they are willing to pay you for a few spaces on your website where they can display their advertisements. Here, you only earn money when someone clicks on the advertisement.
So, the more website visitors you get, the more people click on your advertisements which equals heavy pockets for you!
I use Ezoic on my website and I love it!
Selling Your Own Digital Product
Create software, publish e-books, design an entire course… all of these are digital products that you can put up on your website and promote to your target market.
Here, you need leads, which refers to website visitors who can turn out to be potential customers for your products. So, getting more traffic is the key to getting more leads.
Promote Your Own Service
If you are selling your own physical or online service, your blog or website can be a GREAT tool to market yourself without spending a penny in advertising. Visibility for your business is the way you can secure potential clients, which is why website traffic is really important.
 There can be other reasons why you want to grow your traffic, and understanding this is essential to figuring out what method of generating traffic will lead you to the people who will do what you want them to do.
There are tons of easy-and-quick traffic generating methods but they may be neither reliable nor valuable to your blog or website, essentially rendering them useless.
Final Thoughts on How to Increase Blog Traffic Fast in 2021
There are many ways you can increase blog traffic to your website. But it is essential that you never manipulate the system to get quick and easy traffic to your site.
If Google flags your website for suspicious behavior, you might never get the chance to redeem yourself for your mistake. More importantly, gaining traffic shouldn't be your goal either because you need to concentrate on attracting only reliable and meaningful traffic.
The steps mentioned above can give a great boost to your website and you may be well on your way to generating 50 to 100 thousand page views every month if you manage to follow everything consistently.
You can check out the list below for a few last-minute tips to grow your blog into a full-fledged traffic wizard:
Add more images and infographics to make your content visually interesting
Open up your blog for other people to submit their writings
Add in a forum where people can have discussions about your posts and give you ideas for what they want to read next
Ensure you have a clean website design that gives a good user experience
Set up your website to automatically share your blog posts to social media
Share your older content on social media to keep your account active
Create your own online group on social media
Participate or host Q and A segments that are related to your niche
Continuously monitor your social media performance to see what's working and what's not
Track your website traffic and user engagement to see which content your audience likes the most
With all of these tips, you are ready to be a complete blogging aficionado!
Are you currently using any of these strategies? Let me know in the comments.