Are you ready to start a blog? If you're thinking about launching your own blog, chances are that you already have an idea of the benefits that come with creating a successful blog.
Your blog idea may just be an idea but you have no idea where to start.
If this is you, then you have come to the right place!
Creating a blog can be stressful and overwhelming but if done correctly the pros will far outweigh the cons.
Feel free to sign up for my 5 day Free email course to help you get started the right way.
This article is detailed so if you are pressed for time click the button below to download it as a pdf to read for later.
---
---
Apart from providing you with an opportunity to earn money blogging, blogging allows you to share your expertise with your target audience, and become your own boss!
However, starting a blog and earning money is not as easy as it may seem. There are many obstacles to overcome along the way.
Everything from finding your audience, setting up your platform to discovering your niche can make you feel like quitting.
The good news is that there are proven strategies you can use to start a successful blog and earn money.
The information in this article will help you get started so keep reading!

I'll take you through 10 basics steps of starting a blog which include how to choose a profitable niche, and how to earn money from blogging. 
Whether your goal is to earn money, become your own boss, or share your expertise, this article is a great place to start.
Feel free to scan the table of contents if you want to jump right to a particular topic or watch the video at the end of you are more of a "video person".
This post may contain affiliate links. If you use these links to make a purchase I may earn a commission at no extra cost to you. I only recommend products that I love, personally use, or are thoroughly researched. Your support is what makes this blogging thing possible!
Step 1: Ask Yourself – Why start a blog?
Opens the door for opportunities
Having a successful blog establishes your authority in your niche and opens many doors for you.
When you're known as an expert in your niche, other successful bloggers and many awesome companies will want to work with you.
You're more likely to get media opportunities that will increase your exposure, brand partnerships with reputable businesses, and lucrative deals.
You can earn good money with a successful blog
It's possible to make good money from blogging in many different ways. There are many bloggers out there who are making six figures from a single blog.
Through advertising programs like AdSense, Ezoic, affiliate links, and sponsored posts, you can turn your blog into a profit-generating machine.
However, It is important to remember to not start a blog with the sole intention to make money.
This is the main reason why many bloggers fail. They start out enthusiastically, churning out articles and then all of sudden they vanish. Their last blog post was 3 months ago!
Why?
Because they underestimated the time it takes to build a successful blog and when money doesn't come in ASAP, they loose interest in blogging.
Most likely they didn't set their blog up the right way and that is needed to be successful and monetize your blog.
---
Start your blog: free 5-day email coursE
---
Blogging can help you grow your business and gain clients
If you own a business and you don't have a blog, you're missing out on the opportunity to drive high-quality traffic to your business website and increase your conversion rate.
A successful blog can boost your SEO (Search Engine Optimization) efforts, establish your authority in the industry, and keep your customers engaged.
Engaging blog posts help to improve customer engagement, connect potential customers to your brand, and drives more traffic to your business.
Let's take a look at the process.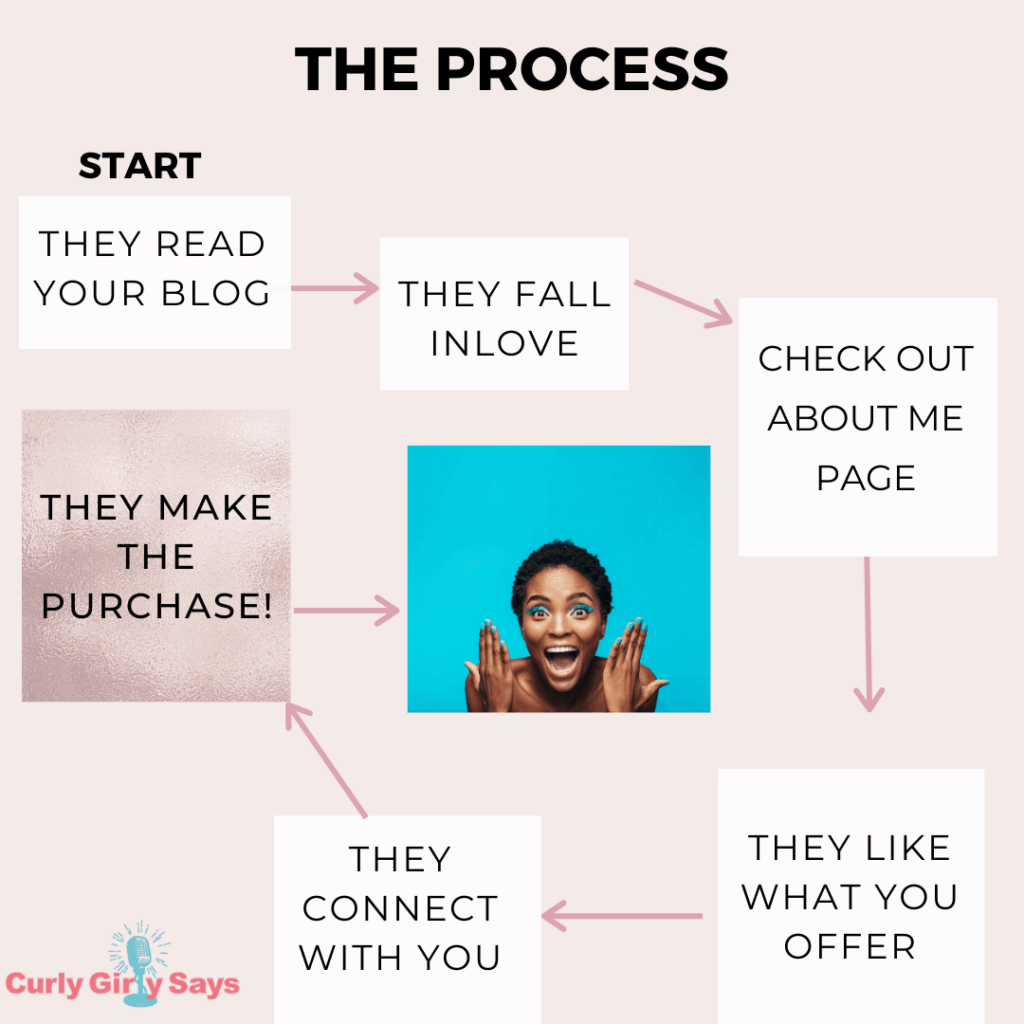 Improves your brand image
If you are a business owner or a social media influencer, your brand image could benefit immensely from running an engaging blog.
Many of the bloggers making six figures from blogging have leveraged their blogs as marketing tools.
Your blog can serve many purposes, from improving your rank on SERPs (Search Engine Result Pages) such as Google to building rapport with customers and establishing your authority as a trusted business.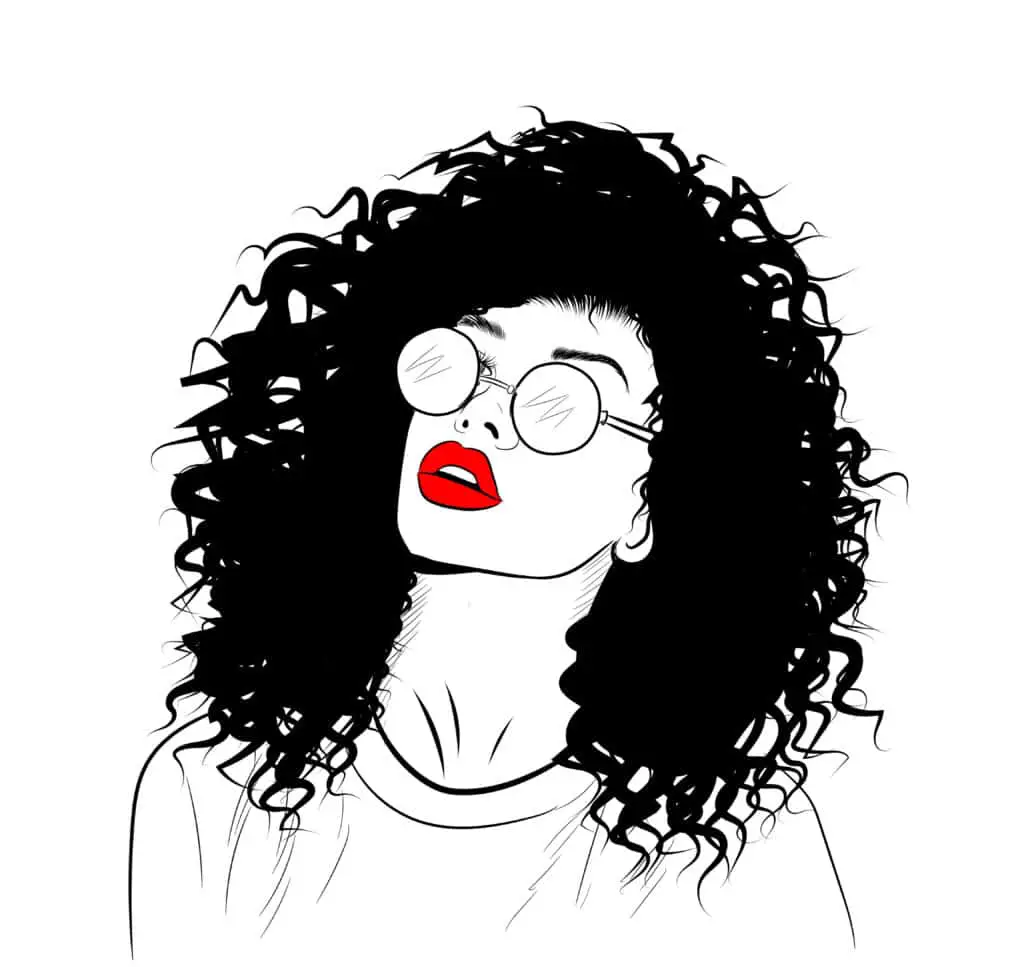 We can go on and on about the reasons to start a blog. The bottom line is, blogging can be a dependable source of income if you know how to set up your blog.
One of the best things about starting a blog is that your earning potential is unlimited. Your income will increase as the blog grows. All you need to do is to identify the best ways to monetize your blog. 
Step 2: Choose Your Blogging Niche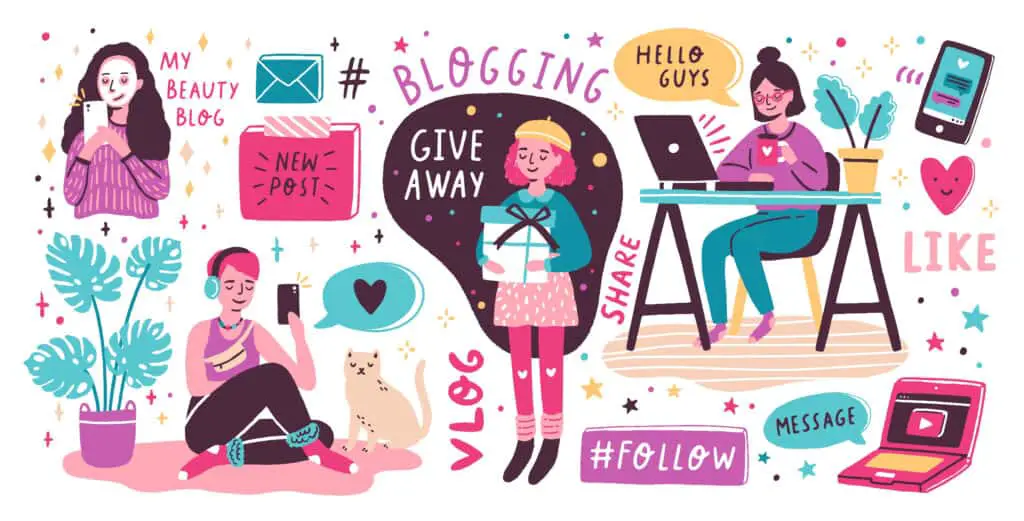 Choosing a blog niche is one of the most important parts of starting a blog. A blog niche is simply a topic or subject you'll write about on your blog.
Finding the right blog niche will mean the difference between earning good money from your blog and getting frustrated before you even start.
One of the reasons why most blogs fail is choosing the wrong niche or their niche is too broad. They either end up getting beaten down by the competition, or the blogs barely make an impact forcing the bloggers to quit.
Therefore, it's crucial to take your time to choose the perfect niche for your blog to set yourself on the path to success.
How to choose the right niche for your blog
Write about something you're passionate about
Blogging should be an exciting experience, otherwise, you'll quit after a few months.
Naturally, you would lose interest in a subject you don't enjoy talking about. That's why you must identify a topic you're passionate about and center your blog around that topic.
For example, if you have an interest in flowers, you could start a blog focusing on all things to do with flowers, from the latest floral trends to the growing of flowers and floral gifting.
Strike a balance between passion and making an impact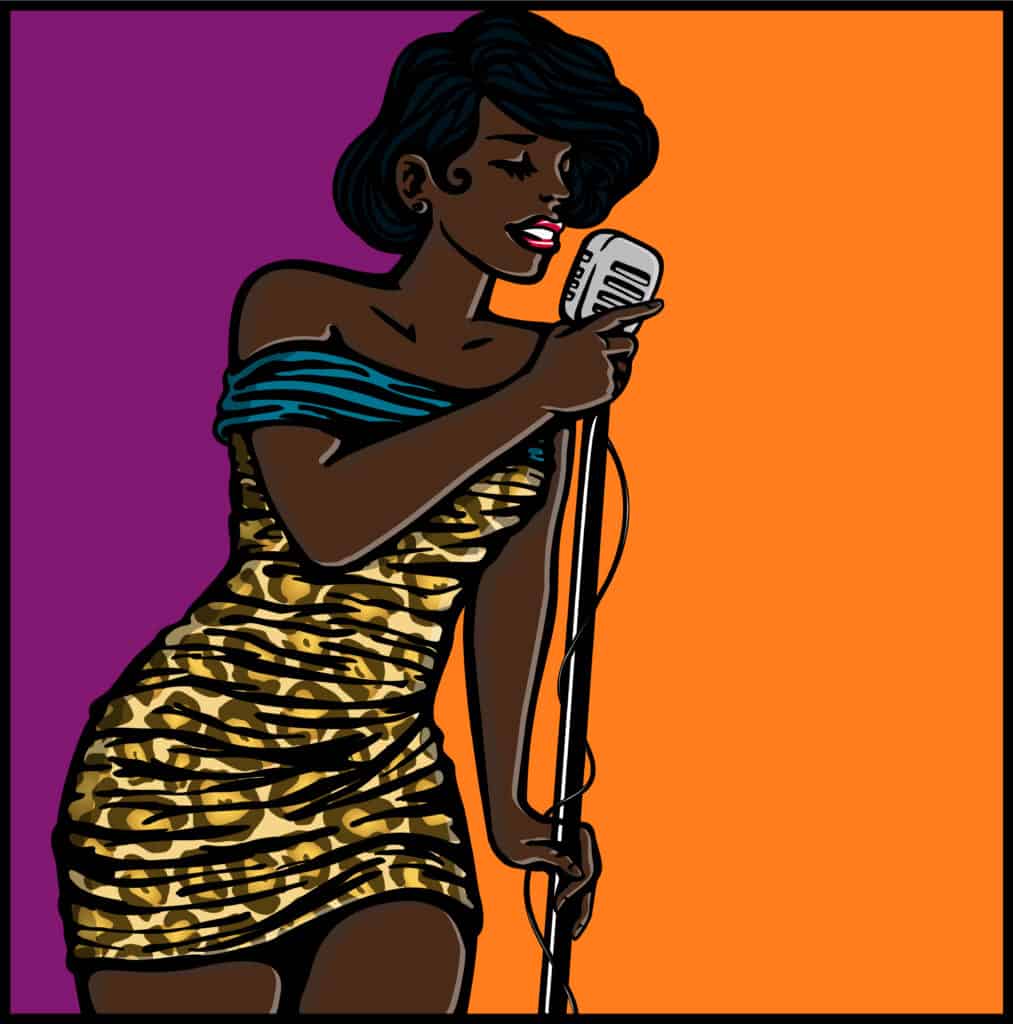 When choosing a blog niche, you'll need to strike a balance between a topic you're passionate about and something that will resonate with your targeted audience.
It's important to choose a blog niche that you enjoy writing about and one that will attract the targeted audience.
It would be a futile exercise to start a blog centered around a topic that very few people care about. So it makes sense to choose a blog niche that will drive traffic to your blog.
Find out if there's a market big enough for your topic
Depending on what you want to achieve by starting a blog, you'll want to do comprehensive market research to determine how big your target audience is. You'll also want to determine the competitive landscape in your blog niche.
Choose a blog niche that a good number of people are interested in and seek to understand what they're looking for so that you can cater to their needs.
Choose a more specific niche
The advantage of choosing a smaller blog niche is that you'll avoid competing with many established websites.
Typically, there will be very many established websites dominating broad blog niches. An example of a broad niche would be something like "How to create a travel blog" and a more specific niche would be "A Guide to traveling in South America".
To find your niche you need to know your purpose and who your audience is. Understanding your blog's purpose and target audience will help you do this.
Here is the process I went through to find my niche.
Brainstorm.
I write content related to Beauty (hair, makeup, skincare) and Blogging Tips.
First, I honed in on the purpose of my blog:
My blog provides natural hair and beauty tips to help women look and feel their best.
In addition, I provide blogging tips for people who want to start a successful blog and earn money blogging .
Then, I defined my audience.
My audience is:
Mostly women age 20 plus
My girl falls into a lot of categories, but the one thing that is important to her is that she likes researching products before purchasing, which helps her to have a better buying experience. Information is valuable to her.
New and aspiring bloggers that want to monetize their blog
I answered the following questions – Who is your target audience? How old is he/she? Salary range? etc. Sometimes your audience is very specific, and other times your audience may fall into a broader range.
As your blog grows you will become clearer about your audience.
For example, although my initial goal was not to only cater to women with natural and curly hair by default I do.
You may be thinking, well duh… of course you would and your blog name is Curly Girly Says.
So here is the scoop, when I named my blog I was thinking about my hair which is curly and I would be writing about various products and giving reviews, hence the name Curly Girly Says with the blue microphone.
My initial goal was to talk about products for all hair types.
But as time moved along I realized that most of the hair products that I reviewed and talked about are for natural and curly hair therefore my hair audience is mostly natural and curly hair girls.
I definitely had a fear of niching down when I first started my blog. I wanted to be everything to everyone which can be a disaster.
This step is not an easy process and don't get discouraged. I promise you will change your purpose and audience like 100 times or maybe more ha!
It definitely takes time but once you are about 70% clear, go for it!
That was the best advice someone gave me especially as a perfectionist. You don't have to have everything worked out. If your plan is 70% completed, then shoot your shot baby!
So now that you know or have an idea of your niche, You are a lot closer to starting your blog!
Check out this downloadable niche binder that will help you dig deeper with this incredible list of broad and small niches to choose from.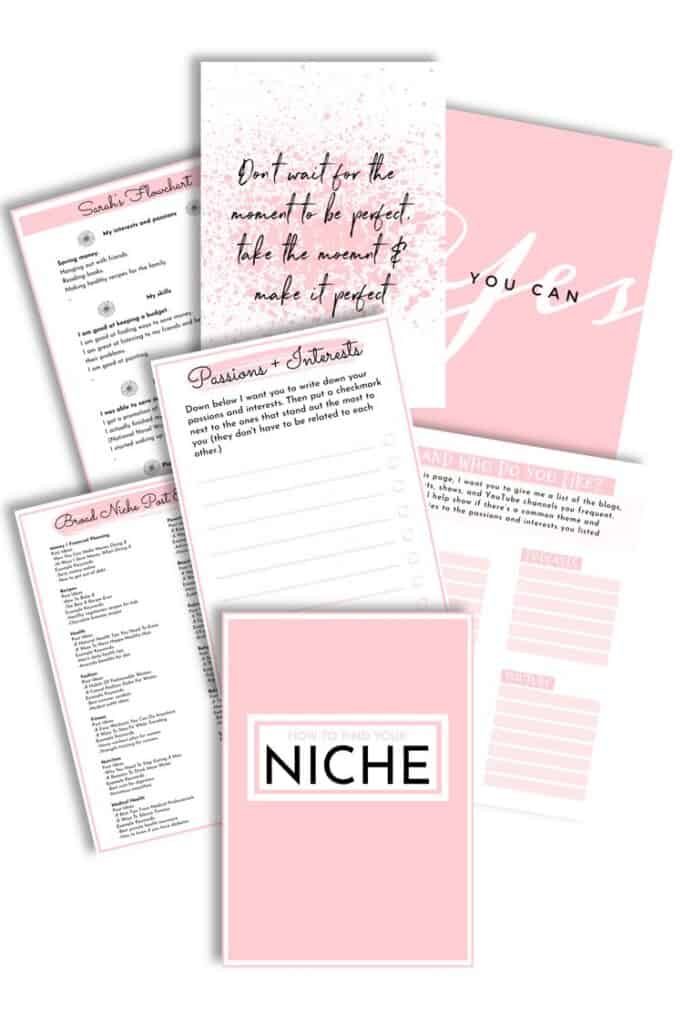 Step 3: Choose a Domain Name and Hosting Service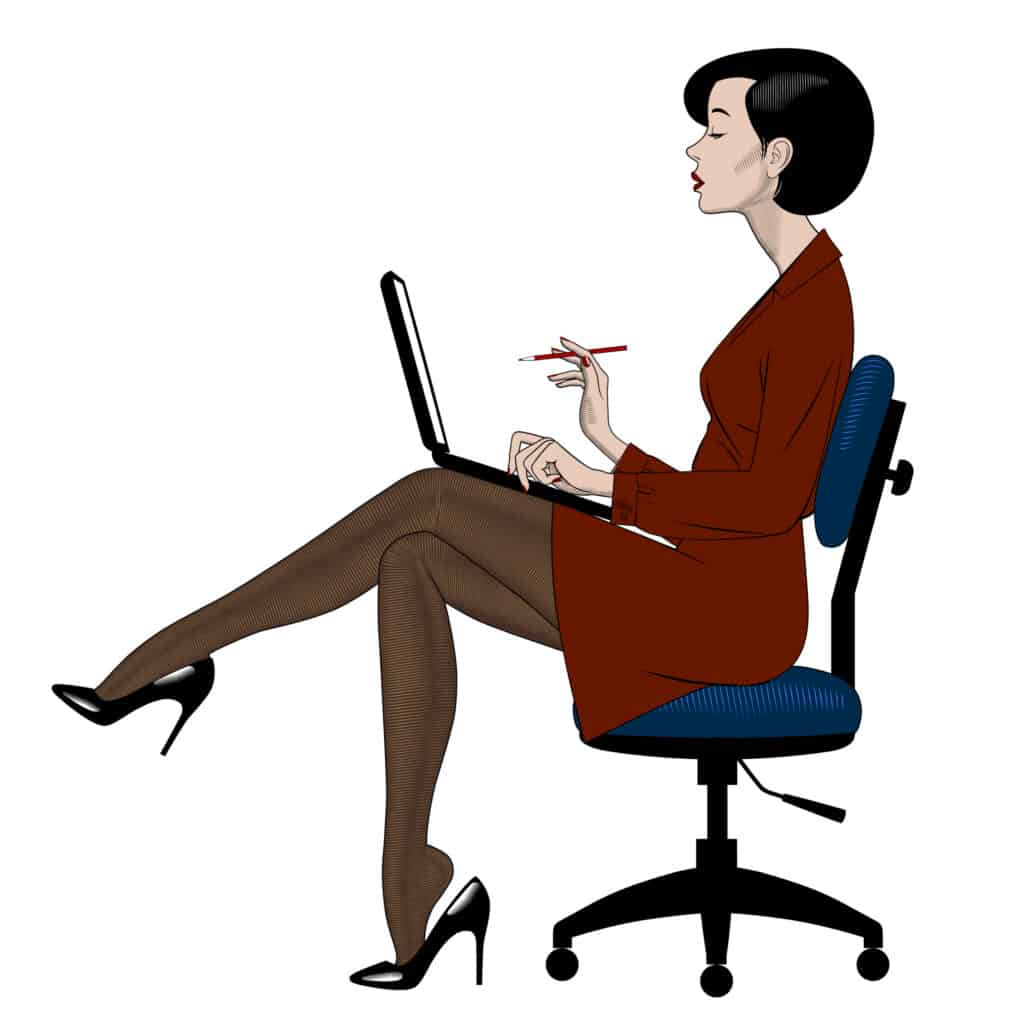 Registering a strong domain name is one of the crucial steps of starting a blog and earning money from blogging.
A domain name is the name of your website. It is the house that your blog lives in. Examples of domain names are facebook.com, google.com, and curlygirlysays.com. In a URL like https://www.wikipedia.org/, the domain name is Wikipedia.org.
So my domain name, curlygirlysays.com lives in a house which is my host called BlueHost. We will talk about hosting in a few.
A good domain name adds credibility to your blog and separates you from the millions of blogs on the web.
Besides, the best domain name improves the visibility of your blog and increases your search engine ranking.
So, first let's choose a domain name for your blog!
Stick with .com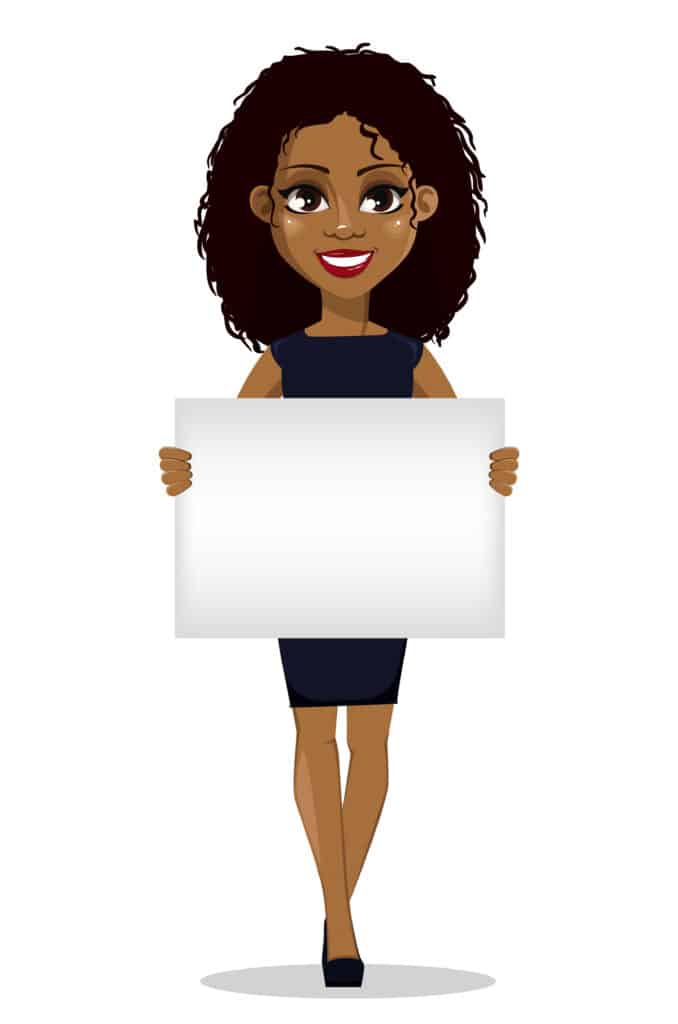 A .com domain name extension is always a preferred choice because most people are familiar with .com domains as compared to other popular options like .net, .org., and many more.
Moreover, a .com domain name extension is easy to remember for most visitors. Wherever possible, buy a high quality .com domain name to increase your chances of getting more visitors.
Books that helped me in my blogging journey
Keep it short and simple
A shorter and simple domain name is recommended, as it is easier to type and remember. Longer domain names tend to get shortened where they're shared on social media and in search results, and this could lead to loss of traffic.
Moreover, visitors are more likely to mistype or misspell longer domain names. Ideally, a domain name should be less than 15 characters. Be sure not to include underscores, special characters, or complicated words.
A short and simple domain name will stand out among the millions of domain names and attract more visitors to your website. 
If possible, include keywords in your domain name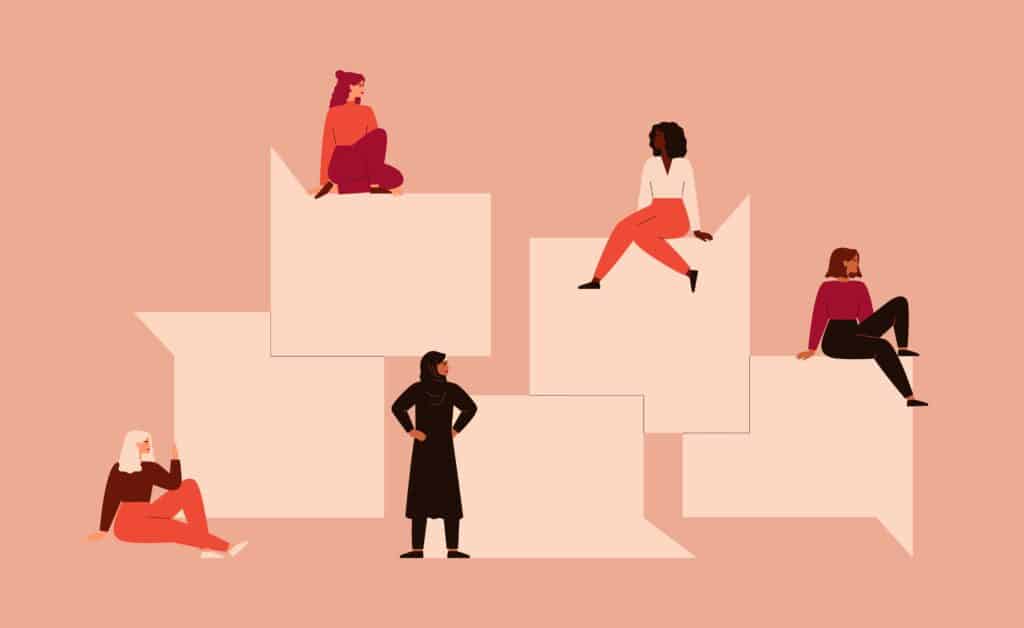 Keywords in a domain name help visitors to find your blog in a search and tell users what your blog is about at a glance.
For example, if your blog is about dog training, you may want to register professionaldogtraining.com or dogtraininghelp.com. Using keywords that describe your blog helps to boost your ranking in SERPs.
Keep in mind that it's difficult to find a good domain name with relevant keywords, so you'll need to be a little bit more creative to ensure your domain name stands out. Do some research to avoid trademark infringement.
Make sure to check for this before registering your domain
Before registering a domain name, be sure to do a trademark search to ensure the name you're considering isn't copyrighted or being used by another business. This will help you avoid legal ramifications.
This is mostly imporant if you plan on using your domain name for a product later.
For example, If I decided to come out with a hair product, I can not name the product Curly Girly Says because there are similar hair companies with that name.
This is not a problem for me because I don't plan on naming my hair product Curly Girly Says, but it could have been a problem depending on my intentions when I named my blog.
Use a domain generator to make it easier for you
If you can't seem to find a good domain name for your blog, a reliable domain name generator can help.
Using domain name generators like Namemesh, Instant Domain Search, and Domain Wheel will brainstorm for you and give you suggestions that you may want to consider.
Think about what you want your name to convey. I chose Curly Girly Says because it's catchy, I have curly hair, write product reviews, and give Blogging tips.
Once you have come up with a few domain name options, you can check the availability of your domain name here:
Don't get too caught up in this step. A domain name is important but the content is the heart and soul of your blog. Write good content and "they will come"!
Step 4: Choose a Reliable Hosting Service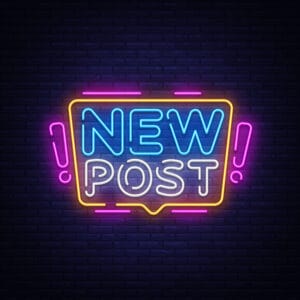 Hosting entails buying or renting space on a web server to store website files on the web, so they can be accessed by everyone on the web. Without hosting your website content on a web server, users won't be able to access your blog online.
Reasons to choose a reliable hosting service
A professional hosting service guarantees maximum uptime and high reliability. That means you won't have to worry about your blog being offline when it really matters.
Fast loading speeds—A reliable hosting provider leverages premium-quality hardware to ensure faster loading speeds. This helps to reduce bounce rate.
24/7 support—A good hosting provider will provide multiple customer support avenues to ensure clients get the help they need promptly round-the-clock.
Reliable backup plan—The best hosting company will have a robust backup plan to ensure that your files aren't lost.
Why you should avoid free hosting
While free hosting may seem like a good way to save money, there's a lot you could lose by opting for free hosting services.
First, you could lose your blog at any given time because free hosting is vulnerable to hacking and malware attacks.
Secondly, free hosting comes with content limitations which could limit your ability to perform certain actions.
Free hosting services also don't come with reliable 24/7 which could cause you endless inconveniences.
It is really difficult to get accepted into affiliate marketing programs which is how most bloggers monetize their blog.
Ranking on search engines is nearly impossible.
And your domain name would be less than pretty.
Best hosting providers to consider
You have many options to choose from when it comes to hosting providers. Each of the providers has its pros and cons, but Bluehost is my top pick for new bloggers.
I recommend Bluehost because their hosting is great for the price and they have great customer support especially if you are not savvy in the technical arena.
If you want to raise your host up a notch or have decent traffic, then Siteground may be a better option.
Most bloggers change their host as they grow so don't worry if you decide to change later. Everyone starts from somewhere. I started with Godaddy then Bluehost and now I'm with Kinsta. Although I absolutely love Kinsta, I do not think they are a good fit if you are starting out. Kinsta doesn't even have phone support and everything has to be done via chat. There cheapest plan is a whopping $30 per month!
So back to Bluehost.
Setting up a domain can be scary, so I will guide you step by step. Click here to visit Bluehost and follow the directions below.
Choose your package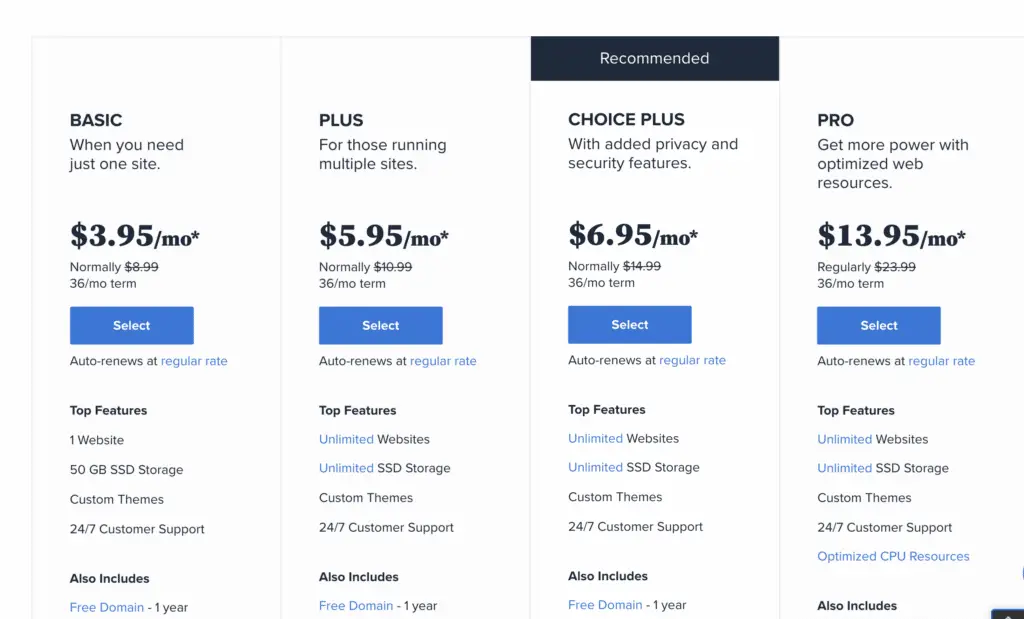 If you are just starting out, you can choose the basic plan and gradually move up.
Step 2: Type in your domain name.
You can either create a domain name or enter the domain name that you already own. If you can't decide a domain name you can click on "I'll create my domain later."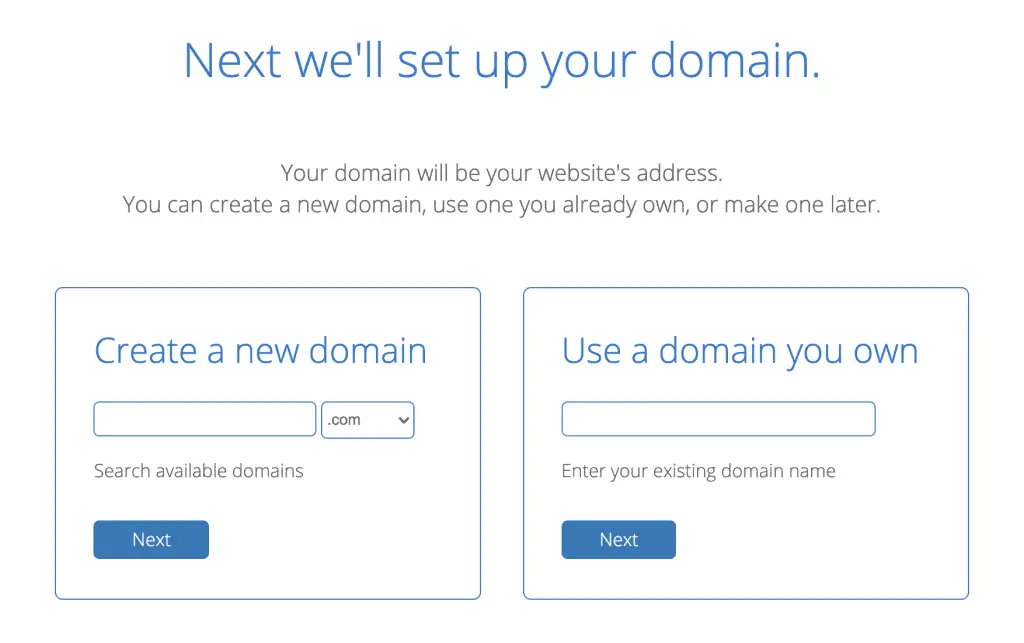 Step 3: Enter your account information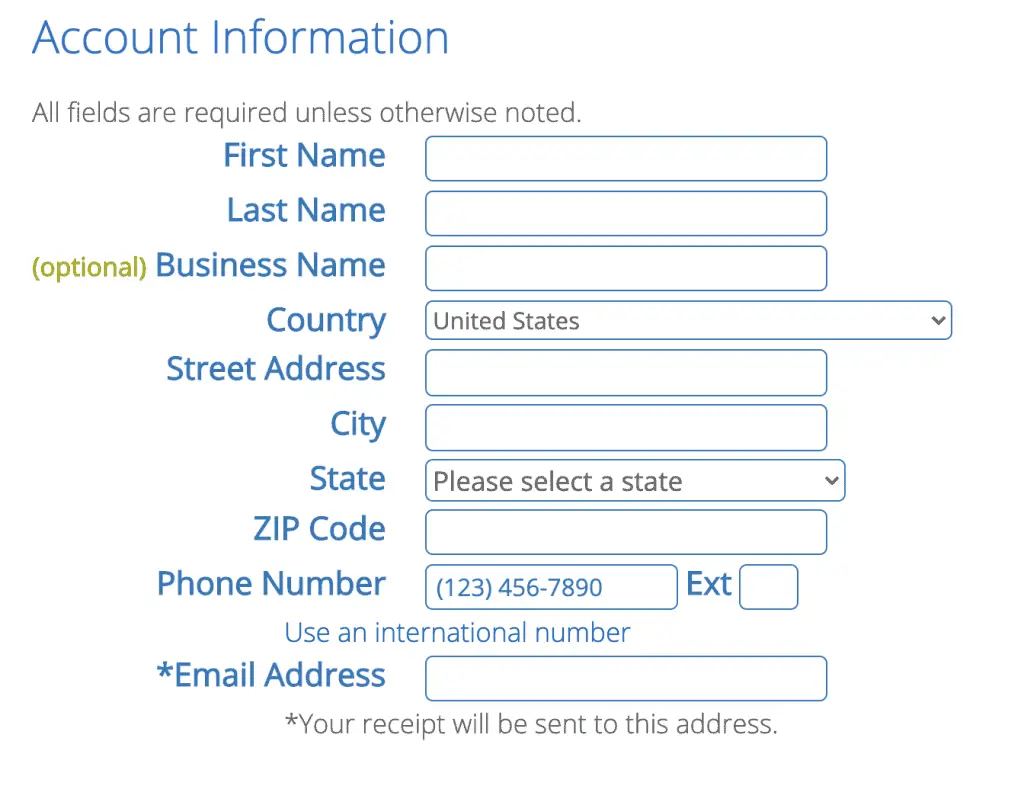 Step 4: Choose your package
The basic 36 months or 60 months package is the best option if you want to save money. If you choose the most expensive package you will pay $5.95 per month which will be more money in the long run.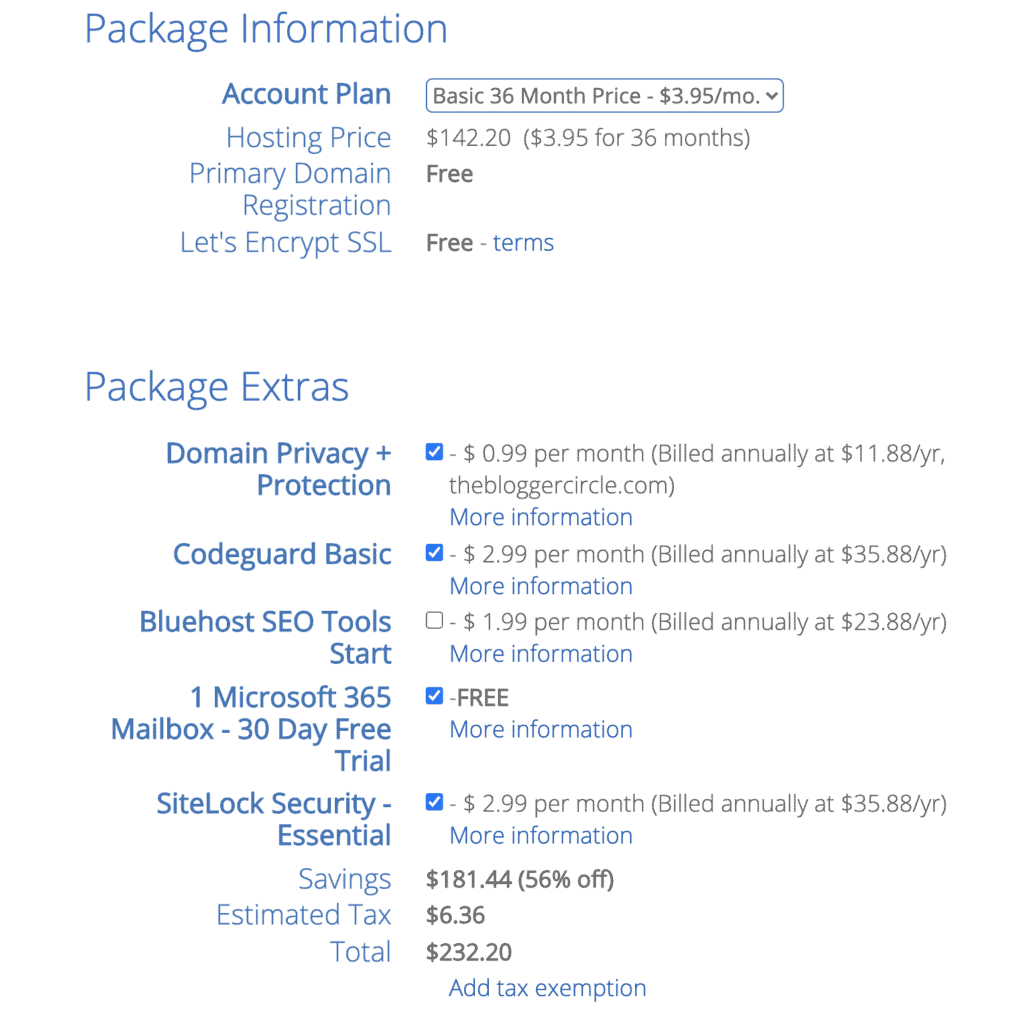 Step 5: Enter payment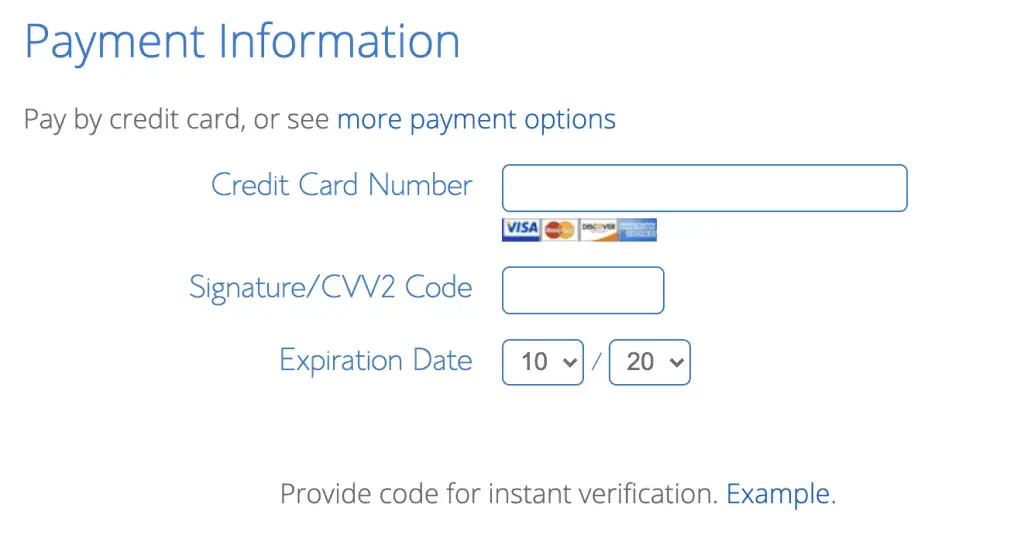 On the next page you will see other add ons that you don't real need on a blog so just hit complete!
Step 6: Congratulations
You have just purchased your domain and hosting!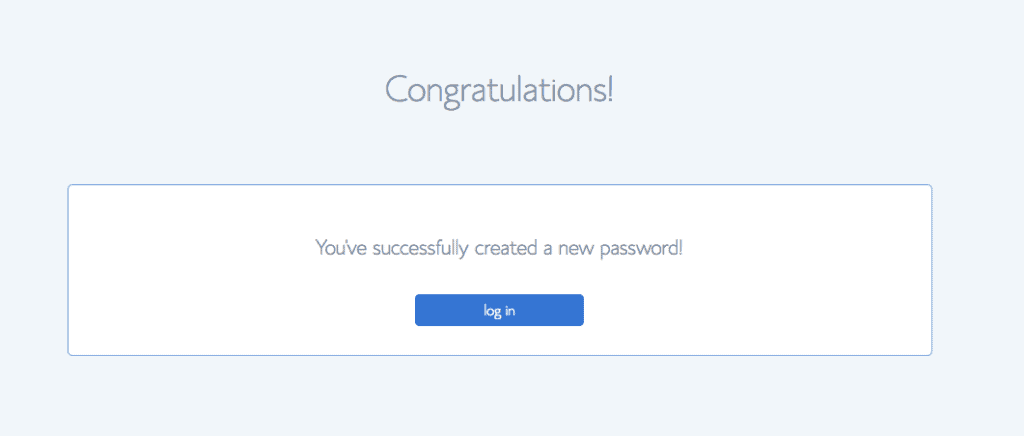 Bluehost installs WordPress for you, so you don't have to worry about that extra step. Now, just pick a default theme that inspires you. You can always upgrade your theme later once you get the hang of things.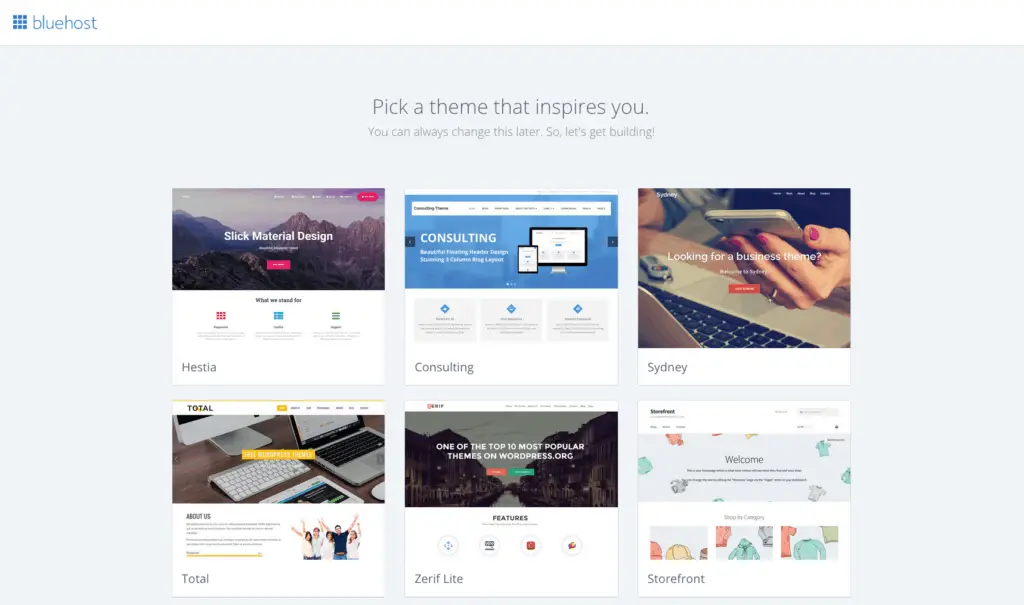 Step 5: Choose a WordPress theme
If you decide not to go with Bluehost WordPress themes then there are a lot of themes to choose from.
WordPress comes with many themes with each theme catering to a specific market. The WordPress theme you choose should align with your blog content.
It should also be SEO-friendly, responsive, and compatible with different browsers. Generally, you should choose a WordPress theme that supports your goal.
For example, when I was exploring themes on WordPress for my blog I typed in blogger, blog, and blogging in the search menu to see my options. I viewed the demos and went with the best one that fit my goal. I wanted a fun, vibrant, and cool theme.
You may want clean, chic, and simple. Whatever your goal is, there is a theme for you!
Here are some popular WordPress themes:
Step 6: Install must-have plug-ins
Plug-ins make it easy for visitors to navigate your website and gives your blog additional functionality.
They also enhance your blog's design and help to highlight the most important parts of your blog.
Some of the must-have WordPress plug-ins that will improve your blog's design and functionality include:
Yoast SEO – The Yoast SEO plugin makes it easy for your site to meet the highest technical SEO standards. 
Optimole – Optimole takes your images and optimizes them automatically which helps your server to run quicker.
Akismet – Akismet makes sure that you don't get spam in your comments. And you will get a lot of spam as a new blogger!!
WPForms – WPForms is the most beginner-friendly WordPress contact form plugin.
UpdraftPlus – UpdraftPlus simplifies backups and restoration. It is the world's highest-ranking and most popular scheduled backup plugin.
There are much more, but let's start with the above 5 for now.
Step 7: Pages to include in your blog
Homepage—This page contains an overall description of what you're offering and serves to give visitors the first impression. Visitors should be able to understand exactly what your blog or website is all about when landing on your homepage. A compelling homepage should include a strong headline, call-to-action button, and easy-to-read content.
About page– It informs visitors about your business and what you focus on. Your About page can be fun as well as informational.
Contact us page—Provides visitors with information on how they can contact you in case they have questions or concerns.
Privacy Policy – Tells readers about personal data collected from them. For example, if you use Google Analytics and you should use this amazing platform, you will be collecting data.
Terms of Conditions – A legal contract between you and your users. This agreement sets the rules and guidelines users must agree to and follow in order to have access to your website.
Affiliate Disclosure – If you plan on using affiliate marketing specifically Amazon, you must let your users know. It is a short notice explaining what affiliate marketing is and that you are being paid for this recommendation.
Some of these pages must be on your page by law. Blogging for New Bloggers created a great FREE course – Is your blog legal? that answers all your questions about protecting your blog legally.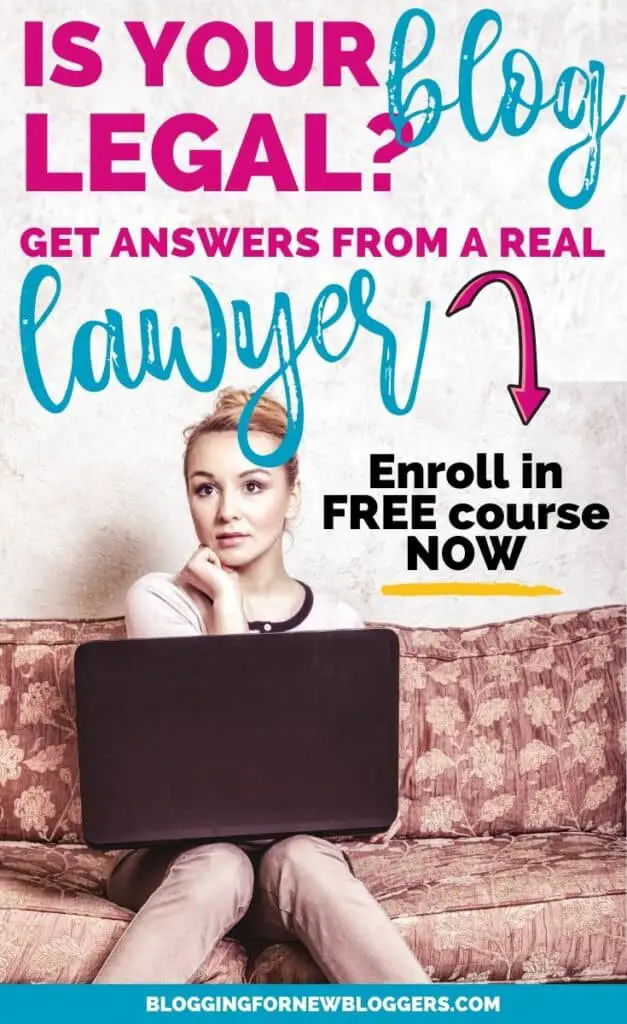 Step 8: Publish quality content
Bloggers who make money from their blogs have one thing in common—they publish high-quality content on their blogs.
Quality content is what keeps visitors coming back. Besides, it establishes your authority in your blog niche.
So if you're looking to grow and monetize your blog, you'll need to publish content that resonates with your target audience.
Here is what makes high-quality content:
Includes a catchy title
Easily scannable content for those who don't have time to read everything
Includes catchy visuals that complement the information in the blog
Solves visitor's problems
Can be accessed on any device
Written in a conversational tone
Covers a specific subject matter in detail, usually at least 1,000 words
Have an enticing call-to-action
YOU MAY ALSO LIKE: WRITE A VIRAL BLOG POST
Step 9: Practical ways to monetize your blog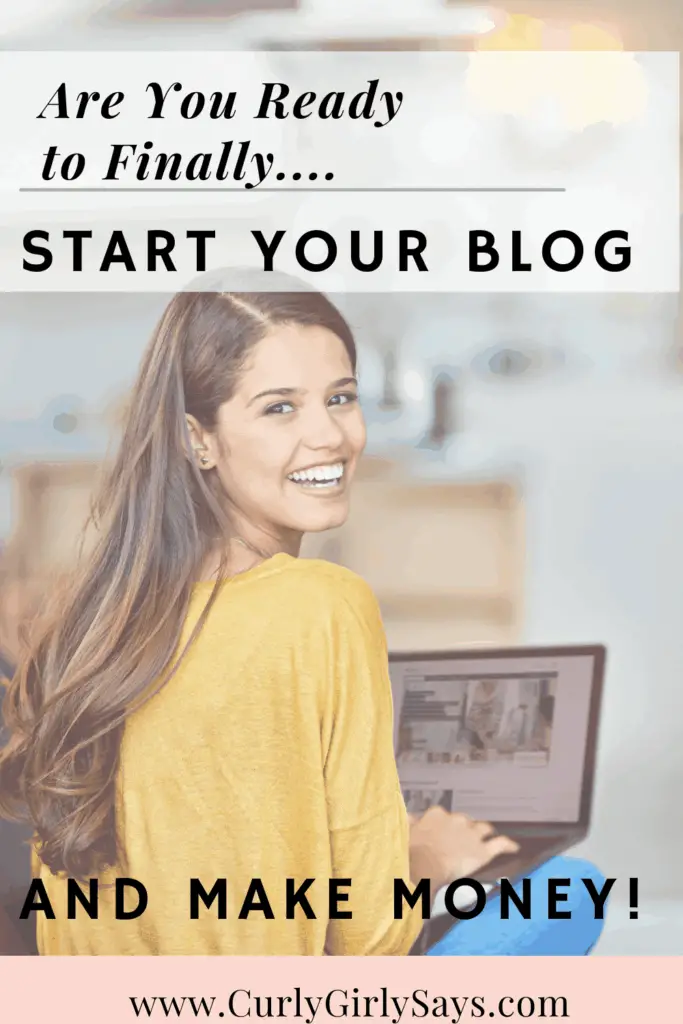 For beginners, making money from blogging may seem like an unattainable task. But with consistency and the determination to build a lucrative blog, you can make a good deal of money.
There are two things you need to make money from blogging.
Drive high-quality traffic to your blog.
Convert the traffic into customers
Let's look at some of the ways in which you can monetize your blog.
Affiliate marketing
Affiliate marketing entails promoting other people's products or services whereby you earn a commission for sales generated from your referrals.
This method is one of the simplest ways to make money from blogging because you don't need to have your own products and services. Besides, you get paid based on the referrals you make.
That means the more referrals you make, the more you earn. All you need is to create an engaging blog that aligns with the kind of affiliate offers you wish to recommend to readers.
For example, if your blog niche focuses on weight loss, you can sell affiliate weight loss supplements, weight loss eBooks, and workout equipment.
This article outlines the 6 best Affiliate programs for beginners.
Advertisements
You can make a decent amount of money by displaying ads on your blog. There are many businesses out there that pay bloggers to advertise their products on their blogs.
The average cost-per-click for display ads is $0.50. So if you generate 1000 clicks, you'll earn $500. Blogs that receive hundreds of thousands of visitors can generate good money by displaying ads.
Sponsorships
Getting an established company to sponsor your blog can bring huge sums of money if you have a lot of traffic. This option works best for bloggers with a decent audience.
So you have to focus on growing your blog first before considering securing sponsorships. Be sure to let your audience know that the posts are sponsored to avoid getting penalized.
Email marketing
Whether you own a business or you're promoting affiliate links, email marketing can be a great way to make extra income. Start with establishing authority in your niche by offering quality content.
This will help you create a strong connection with your audience and leverage the opportunity to build your list. After that, you can use your list to promote your products and services along with affiliate offers. 
There are many other ways to monetize your blog, including selling eBooks, creating an online course, selling coaching services, and freelancing.
Step 10: When should I start Monetizing?
I promise, we are almost to the end.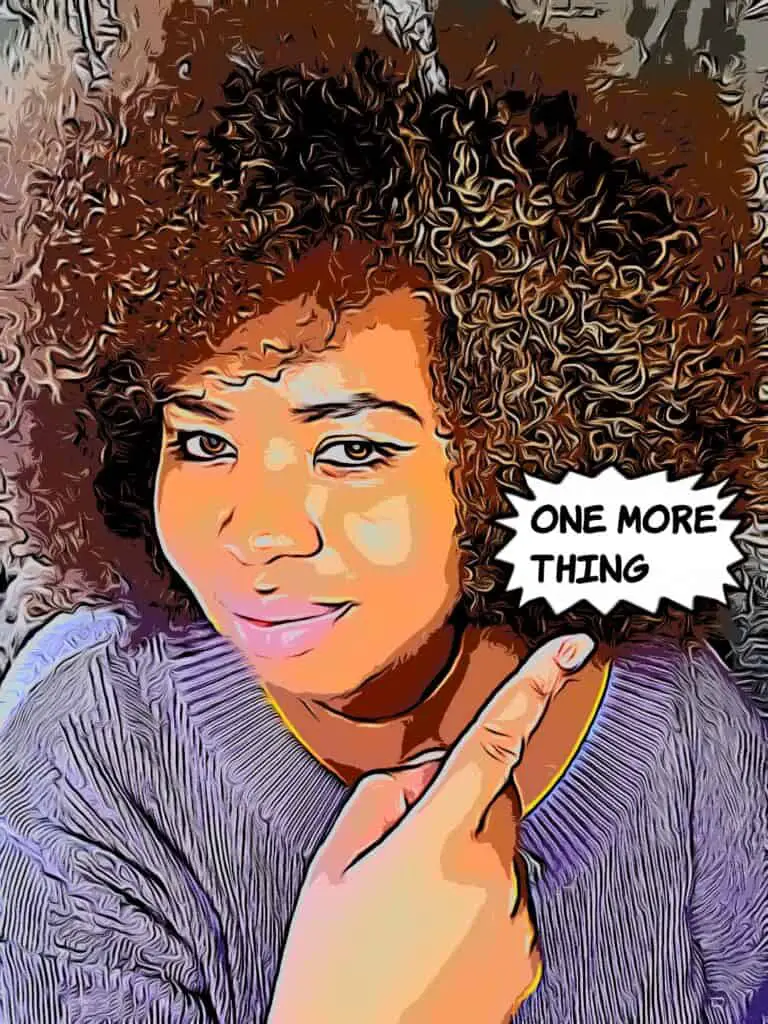 You can start from the very beginning especially with affiliate marketing. For the first few months concentrate on writing quality content and building your brand. If you do these things correctly, the money and blog traffic will follow.
Growing Blog Traffic Tips:
Social Media is your friend – Although I have higher engagement on Instagram. Ironically most of my traffic comes from Facebook. Pinterest is also a great platform for bloggers and most bloggers report that the majority of their traffic comes from Pinterest.
Join Blogging communities – Offer advice, meet other bloggers, and write meaningful comments.
Comment on other blogs – Don't just read and leave. If you enjoyed the article, let the blogger know. Let me know if you found this article helpful. Don't forget to add your website so I can visit it!
I saved the best and most important for last. SEO (Search Engine Optimization) is crucial and should be done from the start. Don't wait as you will regret it. Take it from me!
Final thoughts on Starting a Blog in 2021
The most important thing about starting a blog is CONSISTENCY. There will be days that you will be frustrated, disappointed, and ask yourself if this "blogging thing" is worth it.
Yes, it is! Be compassionate to yourself. It takes time to see results but if you are consistent, all of your hard work will pay off.
Invest in yourself! I am constantly researching and enrolling in free and paid courses relevant to my goals.
To make money you have to invest.
Whew…you made it to the end.
I know this was a lot but if you are feeling a little overwhelmed and need some hand-holding, feel free to contact me if you have any questions.
You can also use the form below to sign up for my Free 5 day "Start a Blog" email course. I will guide you step by step!
Brief Video Overview of "How to Start a Blog and Make Money"