Writing a viral blog post can seem daunting when you first start blogging but this article will break it down to make this task digestible.
If you search for almost anything on the internet today, chances are you'll find the answer you're looking for on a blog. Blogging can be a great way to share information with others, build a community of like-minded people, and make good money as a side hustle or full-time job.
But I'll be honest—blogging consistently is a lot of work, and writing a blog post that gets read and shared quickly by lots of readers (or "goes viral") is even harder. But it is much easier if you develop a good system and set yourself up for success from the very beginning.
I have learned a lot about how to be a successful blogger from my own experiences and taking a lot of courses on blogging. Now, I want to help new bloggers like you avoid a lot of wasted time and common mistakes, start your blog the right way, and make money from blogging.
Want to learn how to write a viral blog post today? Here are my best tips for success and what makes a blog post go viral.
This article is detailed so if you are pressed for time click the button below to download it as a pdf to read for later.
This post may contain affiliate links. If you use these links to make a purchase I may earn a commission at no extra cost to you. I only recommend products that I love, personally use, or are thoroughly researched. Your support is what makes this blogging thing possible!
How to write a Viral Blog Post
Step 1: Start with a good topic
This might seem obvious, but for a blog post to be successful, you're going to need good content.
Good content is not just something that you find interesting or is trendy. Good content has to also provide something useful to the reader that makes it worthwhile for them to read and share your blog. It should do something for the reader like help them solve a problem or provide them with tips and information that improves their lives, or makes something easier for them.
Whether you're providing product reviews, helpful tips, or resources like an e-book or discount codes, people want to read posts that are entertaining and provide something useful.
One way to find great topics is by searching on google or using google trends.
For example, Besides sharing blogging tips, I also write articles on natural and curly hair. When I type in Natural hair, I get a list of other popular topics.
If you scroll down, you can also see frequent questions that are being asked.
This is definitely not the "end all be all "of finding a trending topic but it is a starting point that every successful blogger uses.
How to Use Google Trends to Find Hot topics for a Viral Blog Post
Step 2: Start by looking at what other bloggers are doing
You should never copy anyone else's work but looking at the top search results and Google Questions related to your topic can inspire you and help you know where to start with your post. Read several popular posts related to your topic and see what they all have in common. See if you can apply any of those trends to your post.
Looking at Google and other posts can also help you come up with your key points for your post. You can gain insights on what kind of information people are searching for the most, what stuff is already out there, and what information might not be out there yet.
Step 3: Figure out what unique perspective you can add
While it is okay to start out by looking at what other people have written and making sure that your post covers all the key information that everyone else does, that definitely shouldn't be where you stop.
To stand out from the crowd and provide something new and useful to readers, you need to figure out how you can take your post above and beyond. What unique perspective can you bring to the table? What information can you share that no one else did? Can you take a different angle than everyone else did?
Provide unique insights and perspectives and find what sets you apart from the rest.
Step 4: Write an eye-catching headline
The truth is readers are really judgey.
We are all busy, rushing from one thing to the next, so when we swipe through Google or social media feeds, we put a lot of pressure on headlines to convince us whether the content is worth clicking on or not.
A bad or boring headline can push readers away, but an eye-catching headline can do wonders to draw readers in and help your post spread like wildfire.
Some strategies for writing good headlines include:
Use numbers in your headline, especially if you're writing a list post
Ask a thought-provoking or interesting question that makes readers' want to know what the answer is
Make sure your keywords are included in the headline to indicate what the post is about
Take a controversial stance or provide surprising fact to pique readers' curiosity
Write a "how-to" or "ultimate guide" post that promises readers a big payoff for reading
Some people prefer to write headlines first and others prefer to write it last after they finish writing the content. But starting with the headline can be really helpful to provide structure and direction to your post, so try starting with that first. You can always modify it later on.
Step 5: Create an outline for your post
Like with any writing assignment you've done since grade school, the very first step in your writing process should be to create an outline for your blog post.
Thinking about sitting down and writing a whole blog post from scratch can feel like you're staring at a wall. Instead, break your post down into smaller tasks by outlining your key points.
Once you've written out all the key points in your outline, your post will already be mostly written and all that's left to do is fill out the sections with some more body (Get it? Like hair!).
Step 6: Write 1000 plus Words!
Next, of course, is to write your post!
Luckily, you don't have to start from scratch. You can just fill out your outline with more details. Go line by line in your outline and you'll find that writing goes so fast!
Try to use long-tail keywords in your content. Long-tail keywords are kind of what they sound like. They are longer, more specific keywords that get less search traffic than short-tail keywords but that means they are easier to rank for.
An example of a short-tail keyword would be "hair products." There is a ton of search volume for this keyword, but it is also almost impossible to rank for this keyword because you're competing with big established brands and everyone else in the industry.
 A long-tail keyword might be  "best natural hair products for curly hair." This is way more specific so it might be easier for your blog post on this topic to rank in Google search results. Be as specific as you can about your topic area!
So when do you know when you're done writing? I always aim for at least 1000–2000 words and even longer is better. Google ranks longer posts higher because they include more information and are often better researched and more authoritative than shorter posts.
Don't write a long post with lots of extra fluff just to make it longer because readers won't like that, but if you have more information to share then include it all in your post!
Step 7: Craft a catchy introduction
Readers have very short attention spans and decide whether to keep reading an article or bounce after reading just a few seconds. So it is important to draft a catchy intro to keep readers scrolling through your post. Here are some great options for drafting your introduction:
Tell a short personal story or fact about yourself
Make a joke or pun
Use an interesting fact or statistic
Reveal what your post is about so they keep reading to find more details about it down below
Step 8: Don't forget your conclusion
Once you've gotten through your content for the post, it can seem like a good place to end. But blogs without conclusions can seem like they end abruptly or are unfinished.
You don't need to write a huge, profound conclusion or summary. Even just a quick sentence is enough to get the job done. Here are some tried and true conclusions:
Use a call to action, like asking readers to sign up for your newsletter or share your post
End with a question related to the blog, like "what are your favorite hair products?"
Use motivational language to convince your readers to try out what they learned from your post
Step 9: Always include a call to action
Even if you don't choose to put it in your conclusion, your blog post should always have some type of call to action. Be sure to include 1–2 calls to action somewhere in your post, but don't get carried away because having too many calls to action can leave readers overwhelmed or distracted. Sticking to just 1 or 2 makes it easy for them to focus on what you want them to do.
Tip on Writing a Viral Blog Post: Call to actions are not just for Social Media. Include CTA's in your blog post. Readers are more likely to take action when you focus on what you want them to do.

Tweet
Step 10: Make your Viral Blog Post reader-friendly
Since it seems like we're always on the go or in a rush, you want to make your post easy to read and skim for key information.
Instead of writing in big blocks of text, write in short paragraphs and bulleted lists. This helps readers move through your content quickly and have a more enjoyable reading experience.
Be sure to add headings and subheadings to organize your key points and break up your writing into easy-to-follow sections. Good headings should indicate to the reader what each section will be about.
Step 11: Add visuals
Your written content is important, but just plain text on a page can be boring. Always add at least a few images, gifs, or videos throughout your post to break up large chunks of text and keep your reader engaged.
You can use your own photos and videos, use stock images, create your own graphics, or maybe even hire someone to make some cool graphics for you. Even if you just create something simple, it is better than nothing!
Step 12: Optimize for search engines
Search engine optimization (SEO) is key to any viral blog post. It can help your post rank on Google and get found by more readers.
Be sure to assign a category and tags to your post so it gets indexed properly on your site and readers can find it easily.
Add a title tag and a meta description that describes your post. These items control how your post will appear in Google search, so you want them to clearly tell what your post is about.
Use alt tags, or short descriptions, on your images. These help with accessibility, but they also help Google index your images and have them show up in search results.
Be sure to customize the URL for your post to be short and descriptive and include your keyword in the URL. So if your post is called "How to write a viral blog post" the URL could be yourwebsite.com/how-viral-blog-post.
Finally, always add a few links to your post. You want to use internal links to your other blog posts to keep readers on your site. You also want to use some external links to other helpful websites and resources, which can help show that your post is well-researched and trustworthy.
Step 13: Proofread your work
I know. You've done all this work and now you just want to get your blog post published.
But one of the fastest ways to lose credibility online is by posting something full of errors. Sometimes a little typo can make you seem sloppy or careless, and sometimes a typo can cause you to say something you totally didn't mean!
So always take this extra step and proofread everything. Reread your post a couple of times, maybe even out loud to catch errors. Always run spellcheck and use grammar software like Grammarly.
Step 14: Promote promote promote!
Creating your content is only part of the job. Once you publish, you also need to promote your post or else people won't know about it.
Create an eye-catching and branded shareable image to go along with your post. This will help engage more viewers and interest them in clicking on your post to read more. Free tools like Canva are great for creating graphics.
Once you have your post and graphics ready to go, share your post on social media, add pins on Pinterest, and use email marketing software to send out a newsletter if you have an email list.
You should also add social media buttons directly on your post page to help readers share your post easily from your site.
Finally, it is a good idea to network your post. Reach out to other blogs in your niche to let them know about your post, especially if you linked to their website or resource in your post. They might want to share it too!
Pinterest is King and the secret sauce for bloggers and should be one of the first places you promote your new post. Below is a great course that I took to help me get a handle on Pinterest.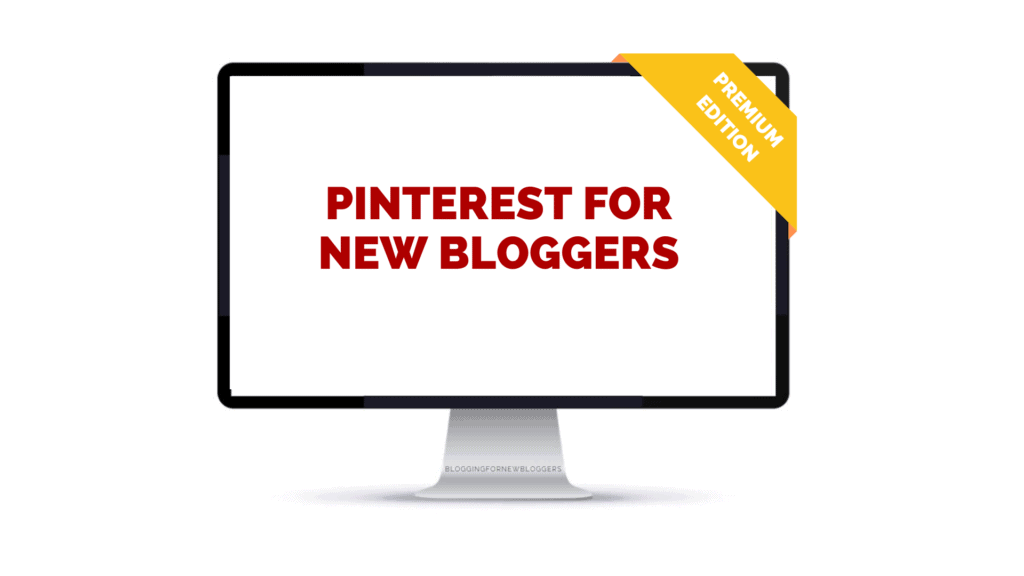 Step 15: Update posts regularly
I know, I know! You've done tons of work by this point and might be wondering, when does it end?!
But the best blog posts are dynamic and should be regularly updated every few months so you can link to new blog posts you've written, add new affiliate links you've acquired, promote a new download or resource you've created, and update any facts and figures.
Taking the extra effort to enhance your popular posts will keep generating more traffic and encourage readers to spend more time on your blog and click through more links.
Final thoughts on writing a Viral Blog Post
Every post you write might not go viral, especially not right away. But if you stay consistent and follow these tips, you should start seeing success!
If you are still feeling a little lost on how to write a blog post, feel free to contact me if you have any questions.