Medium porosity natural hair is hair that features a looser cuticle structure. These hair cuticles are scales that cover the entire hair surface and are in charge of how much moisture enters the hair shaft.
Before you panic, you can't see these scales or feel them; they are tiny, similar to the pores on your skin. When it comes to medium porosity natural hair, these cuticles are halfway open, allowing moisture to easily reach inside the hair shaft.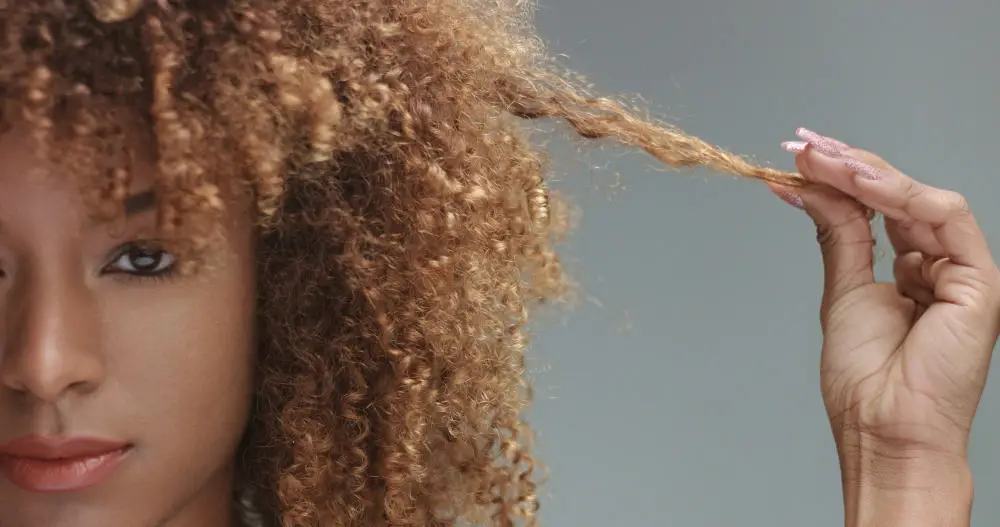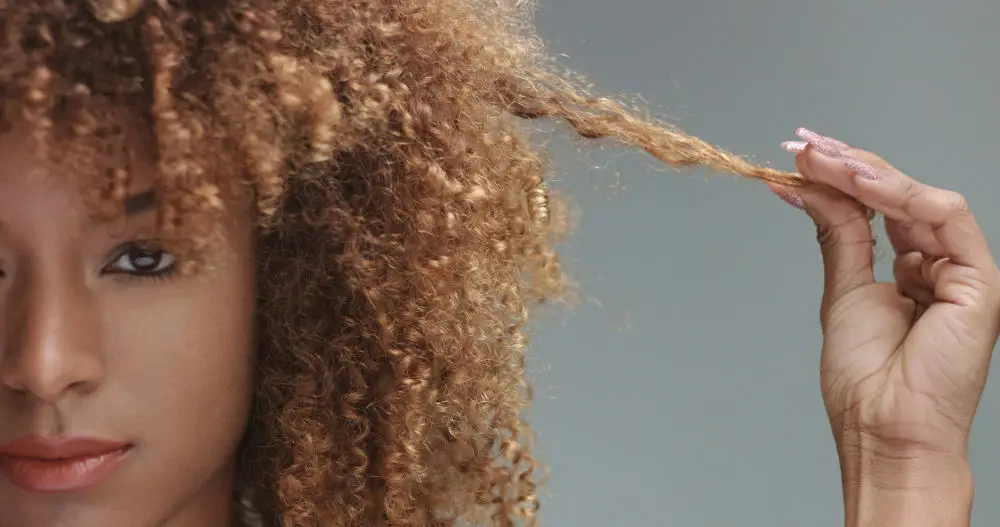 Once inside, the moisture will get to work, hydrating your hair and leaving you with the luscious locks we all crave. 
As they are halfway open, the moisture can enter but not get lost too easily, so you are more likely to feel the benefits of any moisturizing products you use on your hair.
While you might have medium porosity hair now, heat, bleaching, or dying your hair can damage it and change the porosity over time. You must care for your hair to ensure that it stays healthy and hydrated. 
So how do you know if you have medium porosity hair? There are a few characteristics that set it apart from other porosities. To start with, your hair will be easy to manage and style.
It will also get wet easily but not take too long to dry. It should take color and hold it quite easily but not stain with semi-permanent dyes. 
Another way to tell is to spray water on a clean, product-free strand of hair. If the water forms some beads but sinks into the hair easily, it's medium porosity. Does that sound like you? Well, we've got some tips for treating it! 
*This post may contain affiliate links. If you use these links to buy something we may earn a commission. I only recommmend products that I use, love, or thoroughly researched.
How do you treat medium porosity hair?
Treating and maintaining medium porosity hair is relatively easy to do. It's one of the easier types of hair to maintain and care for.
To start with, you will want to clarify your hair frequently to prevent a build-up of product or grease that can unbalance your hair and cause problems for you.
You can use a clarifying shampoo, like Nothing But clarifying shampoo or use a treatment too; the choice is yours. 
Use lightweight products that won't weigh your hair down while still keeping it hydrated and healthy. It's often best to use multiple products, building up a routine that you can follow and maintain easily.
There's no point buying lots of products that you won't use! Stick to a 3-5 product routine that you can regularly follow for best results. 
You will want to look for protein-rich products that will balance the protein moisture in your hair perfectly. This can take some time and lots of trial and error to achieve, so don't be put off! Speak to your local salon for some product recommendations.
We always think it's best to take samples or purchase travel-size products when trying to find the perfect balance. It saves you spending a fortune and allows you to sample products guilt-free!
To treat medium porosity hair, frequently moisturize your hair and use strengthening treatments to maintain healthy hair.
You can opt for strengthening shampoos and conditioners or incorporate a treatment a few days a week. We love the SheaMoisture range or Marc Anthony for adding moisture and repairing any damage. 
You May Like: Hair Porosity Series
What oils are good for medium porosity hair?
For medium porosity hair, you want oils that are going to nourish and add plenty of moisture. Let me clarify, oils alone DO NOT moisturize your hair but using products with the below oils in the ingredient list will help to enhance your hair.
While you want moisture, you don't want these oils to be too thick or heavy as they will weigh your hair down or make them greasy. 
The best oils to use are argan oil, macadamia, hazelnut, moringa, rapeseed, sesame, almond, olive, and jojoba oil. All of these will provide some moisture, add shine, and keep your hair feeling healthy and hydrated.
Most popular hair care brands sell these oils, although argan and jojoba are the most popular. 
You will be able to easily pick up the other oils, but you might find yourself needing to shop around a little to do so. When applying oil to medium porosity hair, a little can go a long way.
To avoid hair looking or feeling greasy, we recommend warming the oil up in your hands first. Pump it into your palms and rub your hands together until the oil starts to warm (don't let the sound put you off).
Apply the oil to the ends of your hair and work upwards. We would avoid the roots as this can make your hair seem greasy.
Apply the oil to wet or dry hair when styling. It's fantastic for smoothing out curls, too, for a sleek look. Often, these oils will feature heat protection, too, which can be handy! 
Best Products for Medium and Low Porosity Hair:
Give your curls moisture and curl definition
Perfect your Wash and Go
Travel with your favorite Uncle Funky's Daughter products in TSA approved sizes
Try our top sellers!
Smooth, lightweight, no-hold formula
Adds amazing softness and moisture
Stretches tight curls to aid in comb-out
Works well on all curl patterns and styles
Rub in palms or on strands and style
Thick, creamy, whipped formula
Fortifies curls with natural shea butter, coconut, and palm kernel oil
Elongates curls, detangles and deeply moisturizes to aid in comb-ability
Provides residue-free style ability with this moisturizer
Apply evenly through damp or dry hair, then style
Does medium porosity hair need protein?
Generally speaking, medium porosity hair is already at the correct level of protein. We consider this hair normal and usually requires very little maintenance.
That said, it's a good idea to incorporate protein into your hair care routine to keep your hair well maintained and healthy. 
We recommend using a protein treatment every six weeks or a deep conditioning treatment that features protein. These will keep your hair's structure maintained and ensure your hair is strong.
The last thing you want, after all, is weak and brittle hair! While the protein-packed treatments are fantastic for your hair, the trick is not to overdo it.
As we mentioned earlier, your medium porosity hair doesn't need too much protein; you only need to maintain the levels.
Also, if your medium porosity hair leans closer to the low porosity side, you won't want too much protein. Finding the right balance can take a little while, as everyone's hair is slightly different.
Be patient and allow a few months to find the correct balance for your hair, and be sure to speak to your local salon for some advice tailored to your hair.
An excellent way to tell if you have a protein sensitivity (which we usually see with lower porosity hair) is if your curls or waves become looser after using a protein treatment. If this happens, lower the amount of protein your hair is subjected to. 
How to tell if your hair is Medium Porosity