Preface:
My Hair type: Mostly 4a with a litte 3c on top and a little 4b in the back
CURLS is for: Recommended for wavy, curly, very curly, and kinky hair. Hair Types: 2A, 2B, 2C, 3A, 3B, 3C, 4A, 4B, 4C.
Review:
I mentioned in My Natural Journey article that I really don't have a favorite shampoo and conditioner – I have about 2 or 3 that I like a lot.
However, after using Curls Blueberry Bliss Reparative Hair Wash and Reparative Leave-In Conditioner, I may have a change of heart. Curls Blueberry Bliss Shampoo and Reparative Leave-conditioner did exactly what it claimed – There aren't a lot of companies that hold up to that end of their bargain. Let's take a look at Curls' claims:
Curls Blueberry Bliss Shampoo Claim:
Reparative cleanser prevents tears, hair breakage, split ends, and signs of aging
Aloe vera fortifies hair and improves elasticity while moisturizing for body and bounce
Blueberry extract protects hair and stimulates healthy hair growth
Curls Blueberry Bliss Reparative Leave-In Conditioner Claim:
Leave-in conditioning spray strengthens and prevents tears, breakage and split ends
Coconut oil and mango butter soften and hydrate hair and improve elasticity for body, bounce and shine
Grapeseed oil and blueberry extract work together to protect hair and stimulate thick, healthy hair growth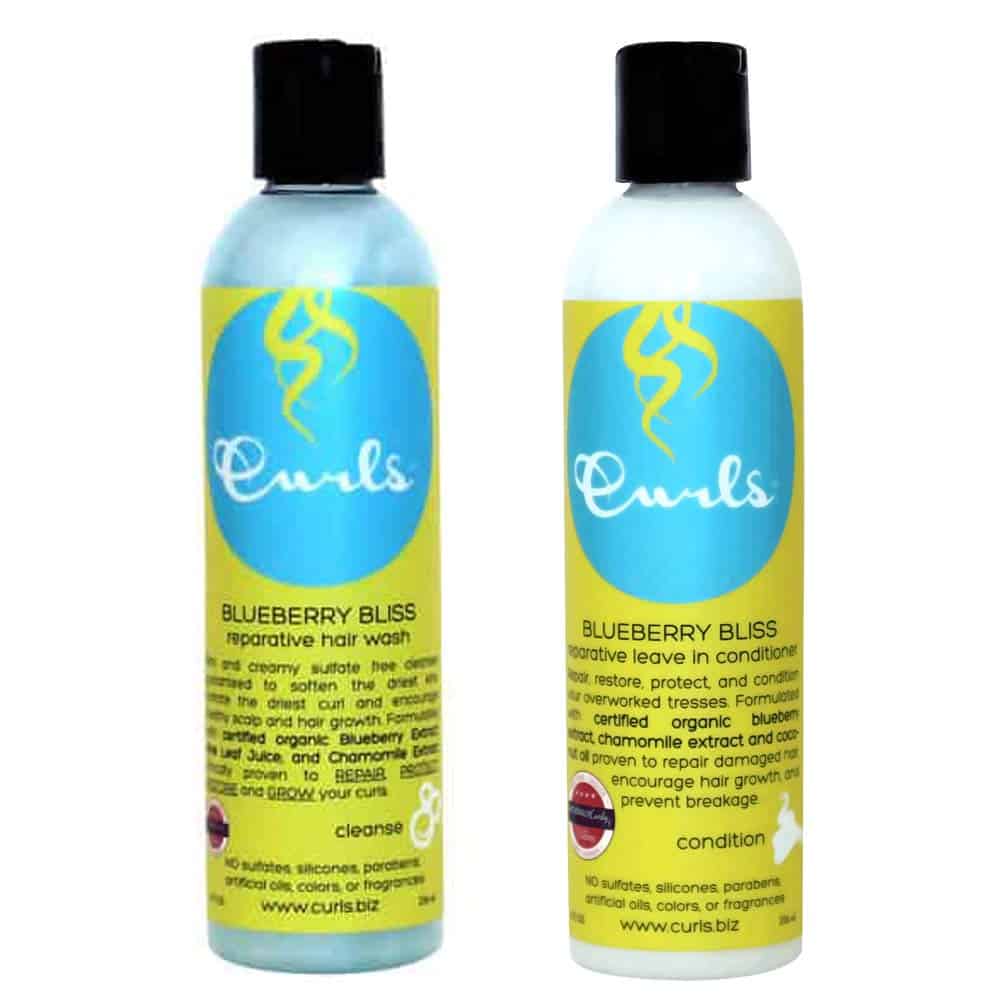 I experienced all of the above with Curls Blueberry Bliss Shampoo and Conditioner. My hair was shiny and soft with body and bounce.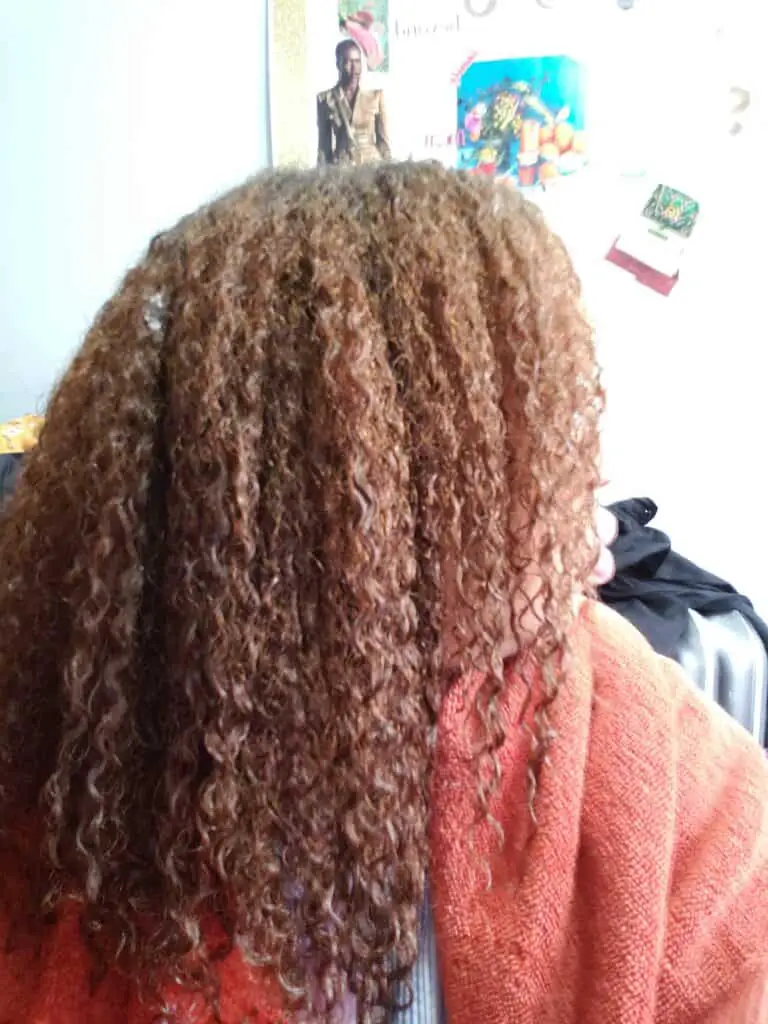 In that same article, My Favorite Curly Natural Hair Products I talked about what I look for in a styling product which is definition and superior hold. I didn't mention mositure because I'm a believer that superior moisture and hold can't coexist.
I usually do my wash and go's on Sunday and it is imperative that my hair lasts at least 5 days. I have to make it through the work week. That being said, the Curls Blueberry Bliss Curl Control Jelly provided medium hold and lots of moisture.
My curls were shiny and defined without being overly manipulated. Overly manipulated curls usually take place when I use Shea Moisture Max Hold gel. It gives me extremely neat and defined curls which sometimes isn't the look I'm going for. I like big hair so I usually don't like over manipulated curls until about the 3rd day.
So back to Curl's Blueberry Bliss Curl Control Jelly. My curls lasted about 3 days. I know, not the 5 days that I'm looking for… BUT I was able to do something with this product that I have NEVER been able to do with other products. I was able to reapply the gel without fully washing my hair again.
Around the 3rd day, I sprayed my Bumble and Bumble Invisible oil (I love this oil) and reapplied the gel. I was in disbelief. It wasn't as defined as the first day which is expected but it looked good! In the past when I tried this mid-week reapplication technique with other products it was a disaster. My hair would be a frizzy hard mess. Think brillo pad!
The reapplication without washing feature was a big win with me. I'm ok with a product not lasting a full week if I can reapply the product without rewashing my hair in the middle of the week and get great results.
Let's review Curls Blueberry Bliss Curl Control Jelly Claim:
Defines Curls
De-frizzHolds curls in place
Refresh your curls!
Check, Check, and Check. It did all the above and more. Here is a picture of my hair on the first day. What's special about this jelly is that I had defined curls (normal) AND body (abnormal) first day! Typically my first-day hair is defined and flat but with Curls Blueberry Bliss Curl Control Jelly I experienced definition, medium hold, and body.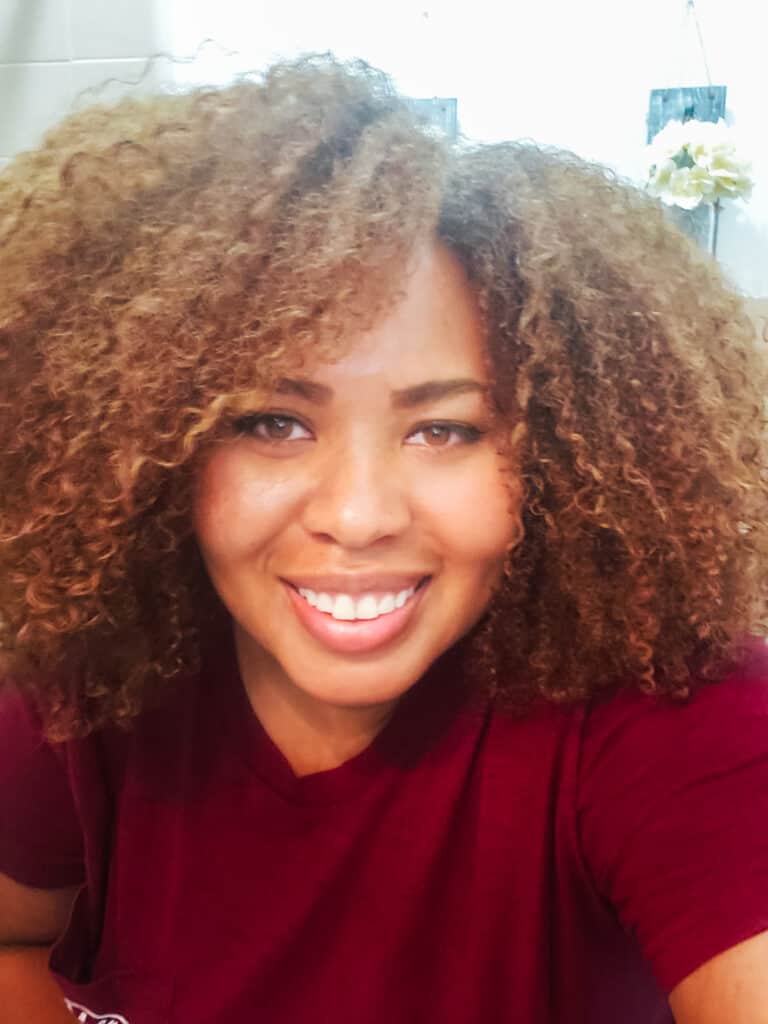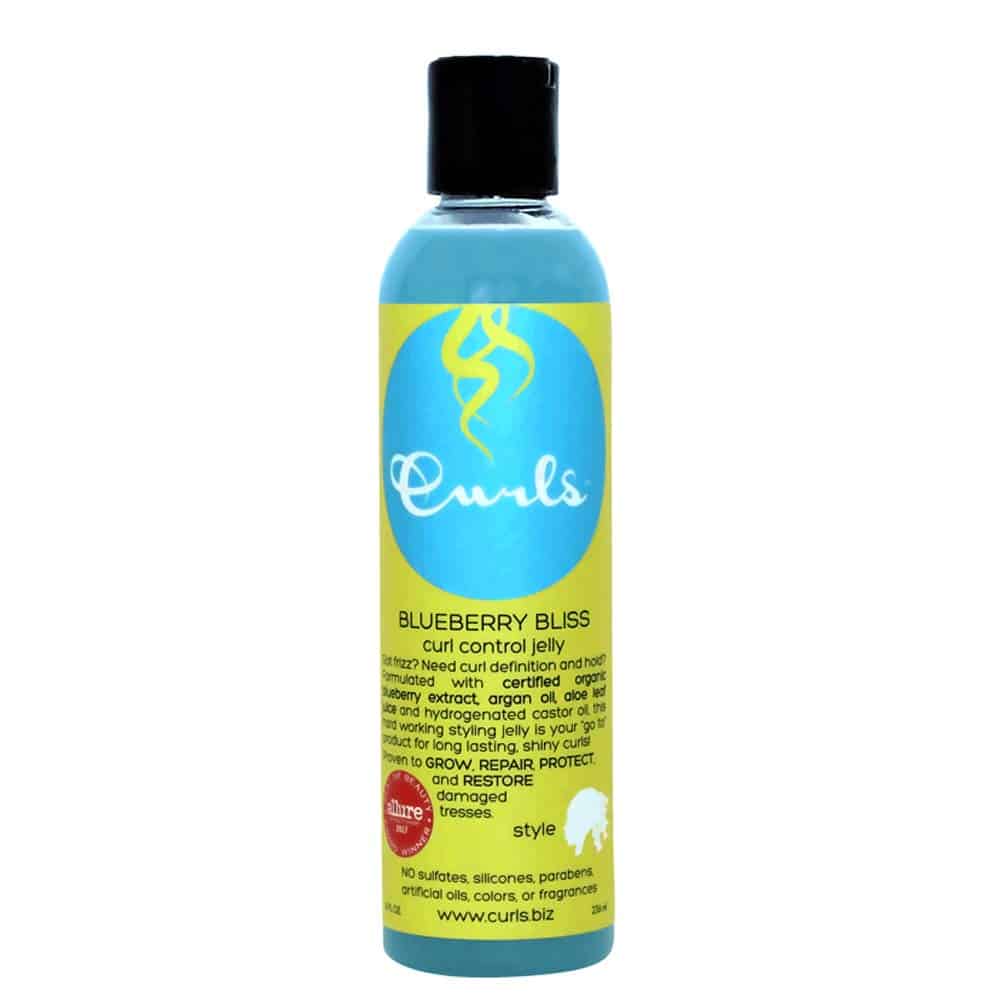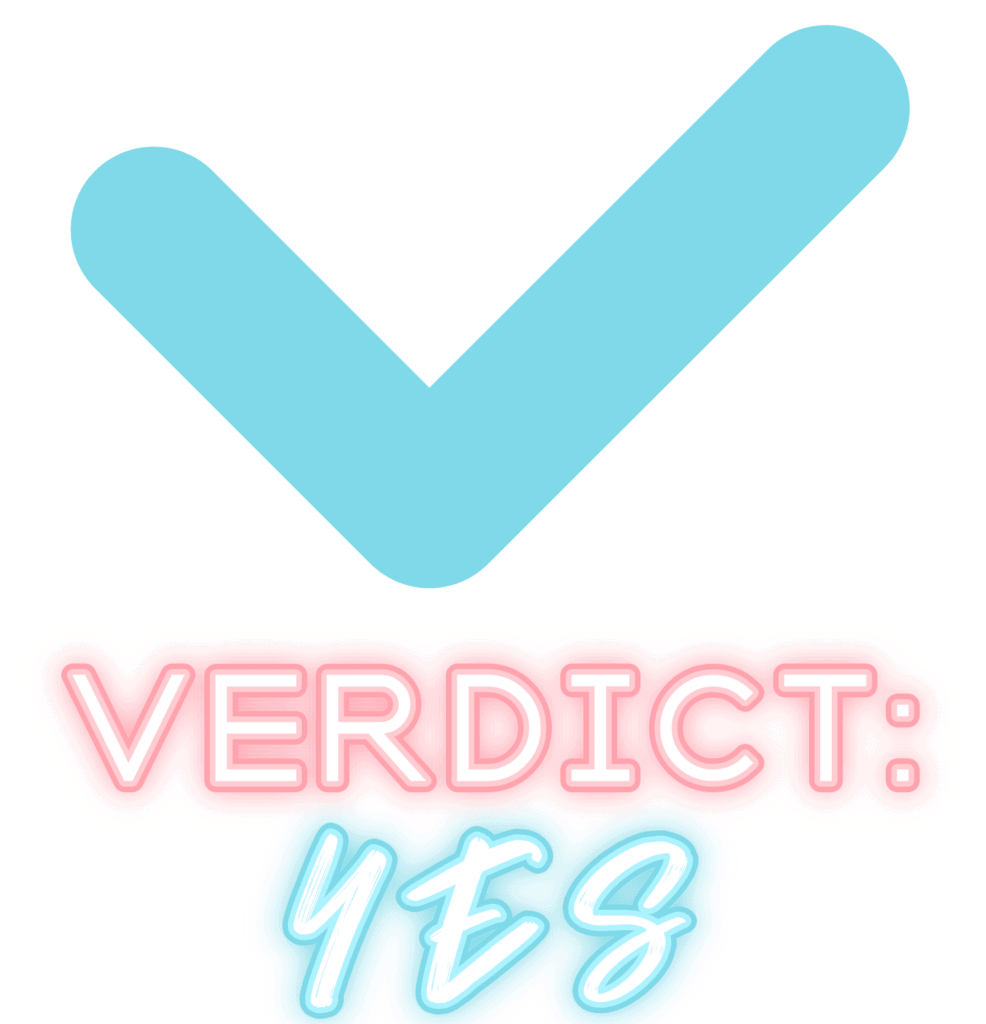 Curls Blueberry Bliss Shampoo, Conditioner, and Jelly are a total Yes, It's a go! If you are still on the hunt for a staple brand, I highly suggest trying these products. Not only does this line have my stamp of approval but if you search the net you will see that this line is very favorable. As always, do your research and set aside a budget to find your perfect brand.