Do you know what's really annoying about the haircare and beauty industry? Its lack of regulations.
I might not have always trusted every brand I saw on shelves, but at least I felt they wouldn't completely destroy my hair. I believed there were federal agencies that verified what we are putting on our hair and skin.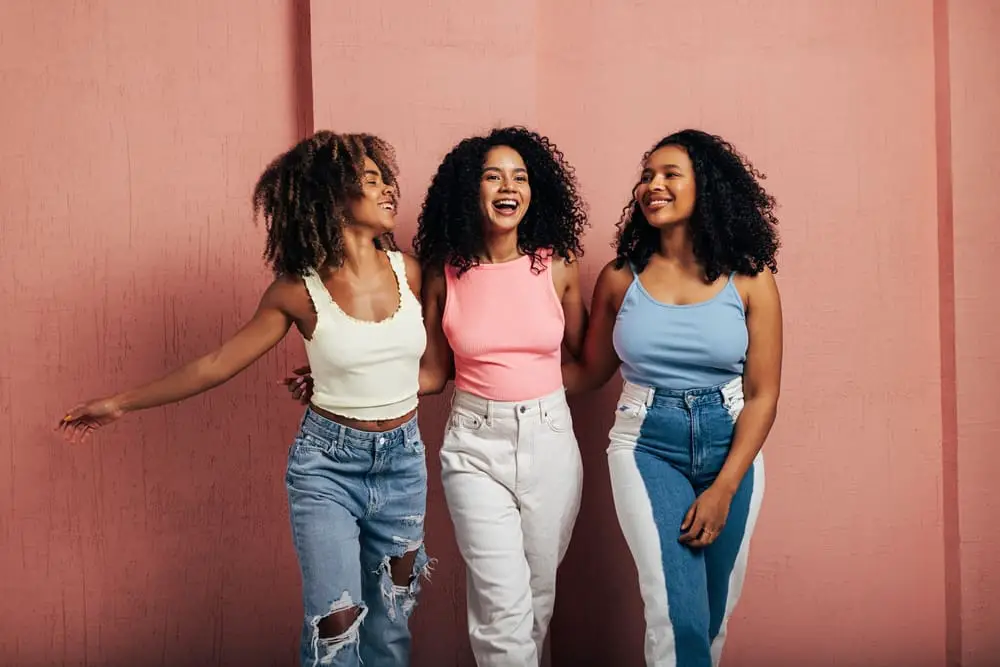 But NO! No one's regulating these products.
So I'm always on the lookout for non toxic curly hair products. It's mainly because these products don't have those superficial ingredients that compound with pollutants or negative chemicals in the air.
Products that have chemical ingredients such as parabens, sulfates, or synthetic fragrances almost always lead to hair damage. This hair damage happens throughout the day as you interact with environmental factors such as pollution, pesticides, or plastic. The more frequently you apply these, the higher your chances of resulting in brittle, weak, and damaged hair.
So opting for non toxic curly hair products ensure you're getting clean and organic products that have all the benefits without the risk of damaging your curls.
*This post may contain affiliate links. If you use these links to buy something we may earn a commission. I only recommmend products that I use, love, or thoroughly researched.
How I Found the Best Non Toxic Curly Hair Products
The best way to learn whether a brand cares for a customer's needs is to find out how much they spend on research and development instead of marketing.
When I was researching for the best non toxic curly hair product, I had to set a couple of parameters. For one, the brand must have no inorganic ingredients, must be transparent about their ingredient list, and the ingredients listed on their company pages must match the ones on their product labels.  
This helped me narrow down my list of consumer brands, and in the end, I decided to try out two products: LUS Brands and Verelle hair products.
First up, LUS Brands.
LUS Brands Review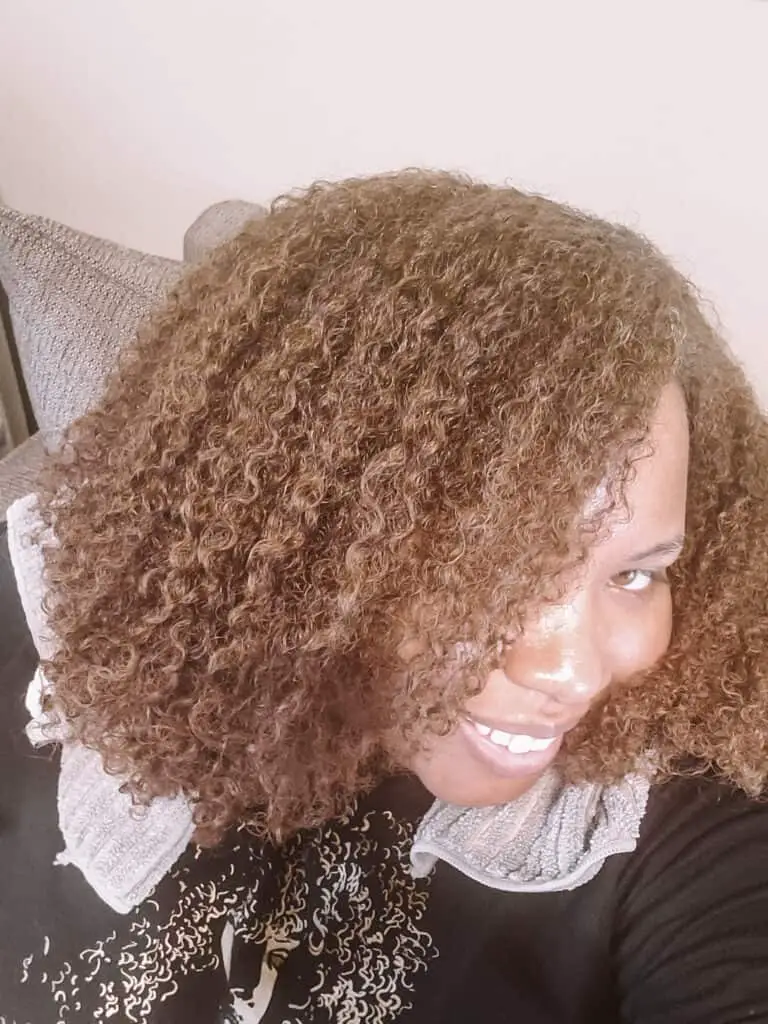 LUS is short for Love Ur Self, and I found that the company really sticks to its naming criteria. Their brand motto is to enhance the natural beauty of curly hair which is why their ingredients are safe to use.
While they ticked all of my checkboxes, the real reason I preferred their brand amongst others is their simplicity.
They've divided their products into a 3-step system and their products come mostly in these bundles as an all-you-need package. Their system focuses on the 3 main steps we curly-haired women follow: wash, condition and style.
Now about their ingredient list:
Their products are completely cruel-free and do NOT include the following harmful chemicals: sulfates, silicones, parabens, paraffin, phthalates, gluten, propylene glycol, DEA, mineral oil, and synthetic dyes.
You'll find that most brands include at least one of the above ingredients, but in all honesty, they hardly have any benefit at all. Instead, they damage your hair more than they help.
I particularly like the fact that LUS brands actually invested in significant research and development just to find safer alternatives for these toxic ingredients. Thus, their products now incorporate natural ingredients that provide more benefits and greater health than the above-mentioned toxic ingredients.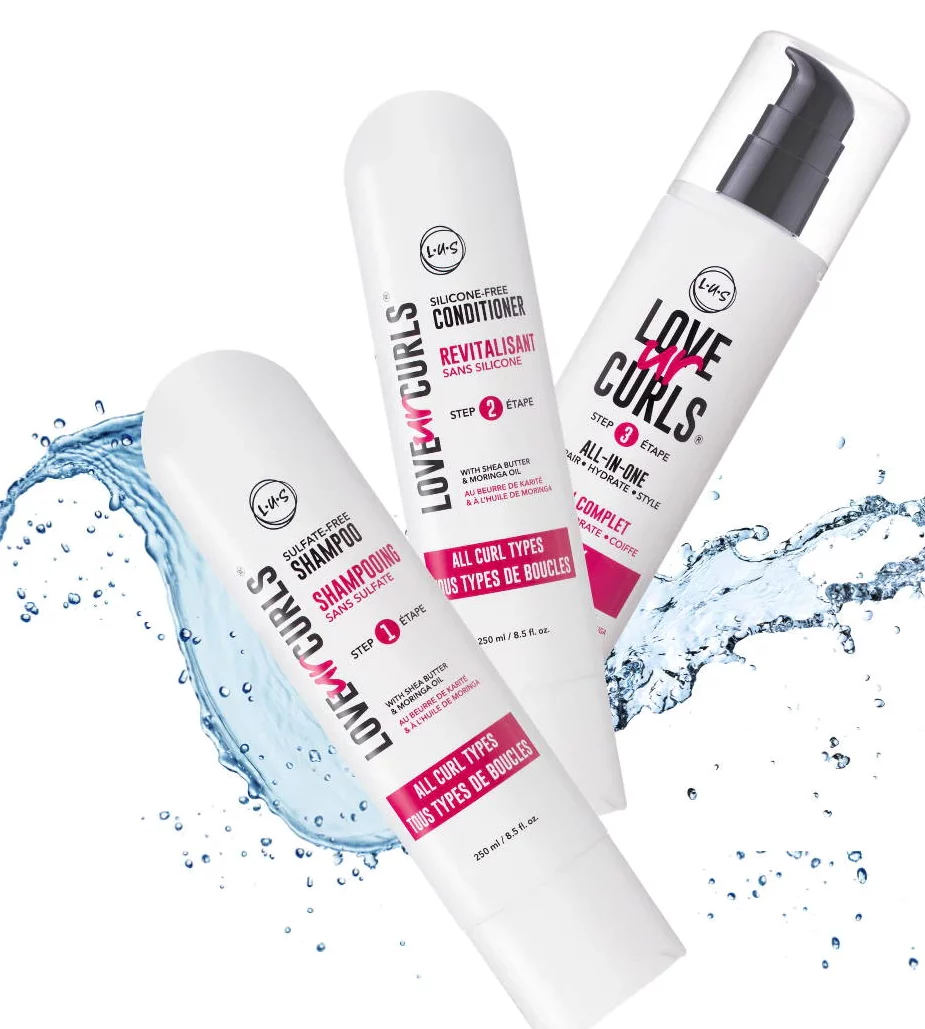 Each of LUS' 3-step bundles is catered for specific hair needs, which is why you can easily scan through their products and find what you need.
For each of the 3-step bundles, you'll find:
Gentle and Moisturizing Shampoo
Hydrating and Detangling Conditioner
All-in-One styler that suits your hair texture (curly, wavy, or coily)
The Moisturizing Shampoo is completely sulfate-free and fragrance-free, with ingredients such as shea butter, moringa seed oil, glycerin that have intense hydrating properties.
The conditioner too has the same ingredient list that has the extra benefit of making your hair smoother and frizz-free. It eliminates tangling and also replenishes hair with natural hydrating agents to eradicate dry hair.
The styler takes very little time to work its magic around your hair. It repairs your hair to its natural condition but gives you the flexibility to control and manipulate it to the style you desire.
<<Use CURLYGIRLYSAYS10 for 10% Off>>
How to Use LUS Brand 3-Step Products:
Use the moisturizing shampoo to cleanse your hair and scalp during wash days. This product creates minimum lathering so you can easily distribute it evenly around your scalp without missing spots.
Once you have washed your hair, use the conditioner around each of your coils evenly. Make sure you are working around the ends and use your finger to detangle your locks. You'll find that the conditioner makes it easier to detangle hair because it melts the tangles and creates a softer texture.
Rinse out all the products and use the styler to eliminate any of the product residue that might not have washed off. You can also use this to soften crunchy hair since the styler helps recondition your hair with moisture and makes it more malleable to any style you want to create.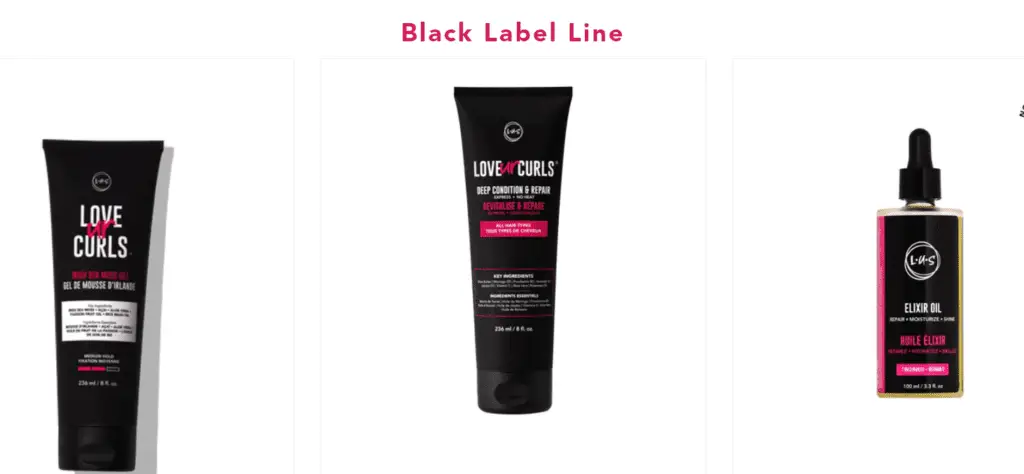 One of my other go-getters from LUS is their black label line. Going with the minimalistic but chic look of the overall brand, this catalog includes only hair care products to style and condition your hair.
The product line includes:
Irish Sea Moss Gel
Deep Condition and Repair
LUS Elixir OIl
Hair Perfume
Reviewing Irish Sea Moss Gel
This gel submerges your hair in moisture to provide maximum hydration. I recommend this to those with dry and brittle hair.
The amount of product you use depends on your hair length and texture, so it can take some time for you to get used to the gel. If you're living in a humid climate, you might have to increase the amount of product you use for better hold.
What I love about this product is that it doesn't leave any feeling of crunchiness or stickiness once it sets. It is also pretty lightweight and if the product dries up, you can simply spritz a few drops of water to reactivate the formula.
The only complaint I have about this gel is that it doesn't last for a full 7 days. However, I do enjoy my hair not being crunchy and soft to the touch.
When to Use: Use this gel in addition to the All-in-One styler to create an extra defined and shinier look. The product also helps in elongating your hairstyle due to its stronger hold.
Reviewing Deep Condition and Repair
This product comes in two sizes: an 8 oz tube and a 16 oz pump bottle.
As a deep conditioner, you can expect the typical benefit of hydration and deep cleansing from the product and that is exactly what this product delivers. The conditioner includes many nourishing ingredients such as jojoba seed oil, rosemary leaf oil, aloe barbadensis leaf juice, avocado oil, vitamin E, and provitamin B5 – all of which are organic and non toxic.
There is a bit of fragrance in the product but it's not overpowering enough for fragrance-averse customers to avoid. In fact, I found that the smell was quite tolerable and even pleasant once you start applying it.
My hair also looked shinier and healthier after the very first use. The product promises to eliminate frizz while hydrating your coils, and it delivers on its promise!
 When to use: You can do deep conditioning treatments whenever your hair feels and looks unhealthy. It also takes time for the full effect of the product to take place, LUS themselves have written a post about how to navigate using the product where they recommend using the  3-step catalog before dampening your hair to apply the deep conditioning treatment.
They also recommend leaving the product on for around 5 to 15 minutes for normal hair conditions but up to 30 minutes for extremely damaged hair.
Reviewing LUS Elixir Oil and Hair Perfume
The last two items from this product line are the elixir oil and hair perfume, both of which are used to enhance your existing locks with added luster and fragrance.
The interesting thing about the Elixir oil is that it's not just for your hair. You can use it alternatively on your skin and nails to improve the appearance of lines and hyperpigmentation and to make your nails stronger and healthier.
When I was using the elixir oil, I tried it out all over and I particularly like how my curls are clumped and tightly coiled with the oil. My skin too feels super smooth. There's no greasy feeling, but instead, it feels very lightweight and hydrating.
However, despite the lightweight feeling, the formula for the oil is a bit thicker than I anticipated and you need to properly cleanse your hair to remove all the residue from the oil.
The hair perfume is totally non toxic and includes aloe vera and provitamin b5. LUS claims that it's perfect to use for non-wash days or when your curls have a stink to them and you can't wash them right away like on gym days.
There was nothing overwhelming about the hair perfume but I liked how it was very affordable and the scent wasn't overbearing. If you're not a fragrance girl, don't worry – this perfume has a very light and misty smell.
Final Words About LUS
I think what most people struggle with when using LUS products are how to apply and how much to apply for your specific hair type and texture. I too had to go through a process of trial and error to figure things out. But there's an incredibly sweet and helpful customer service team that knows the answers so you can take their help if you're really struggling.
Yet, what's fun about LUS' products is that trial and error gives you the freedom to experiment with the products and figure out what suits you best. LUS' product bundles are really affordable compared to other companies, and there's complete transparency about what each of the products incorporates in their formula.
So, have fun with the products – that's my best tip for you. Try the bundles out and relax knowing that all of these are non toxic hair products that are high-quality and won't damage your hair strands from excessive experimentation.
You May Also Like:
Verelle: Clean Non Toxic Products for Curly Girls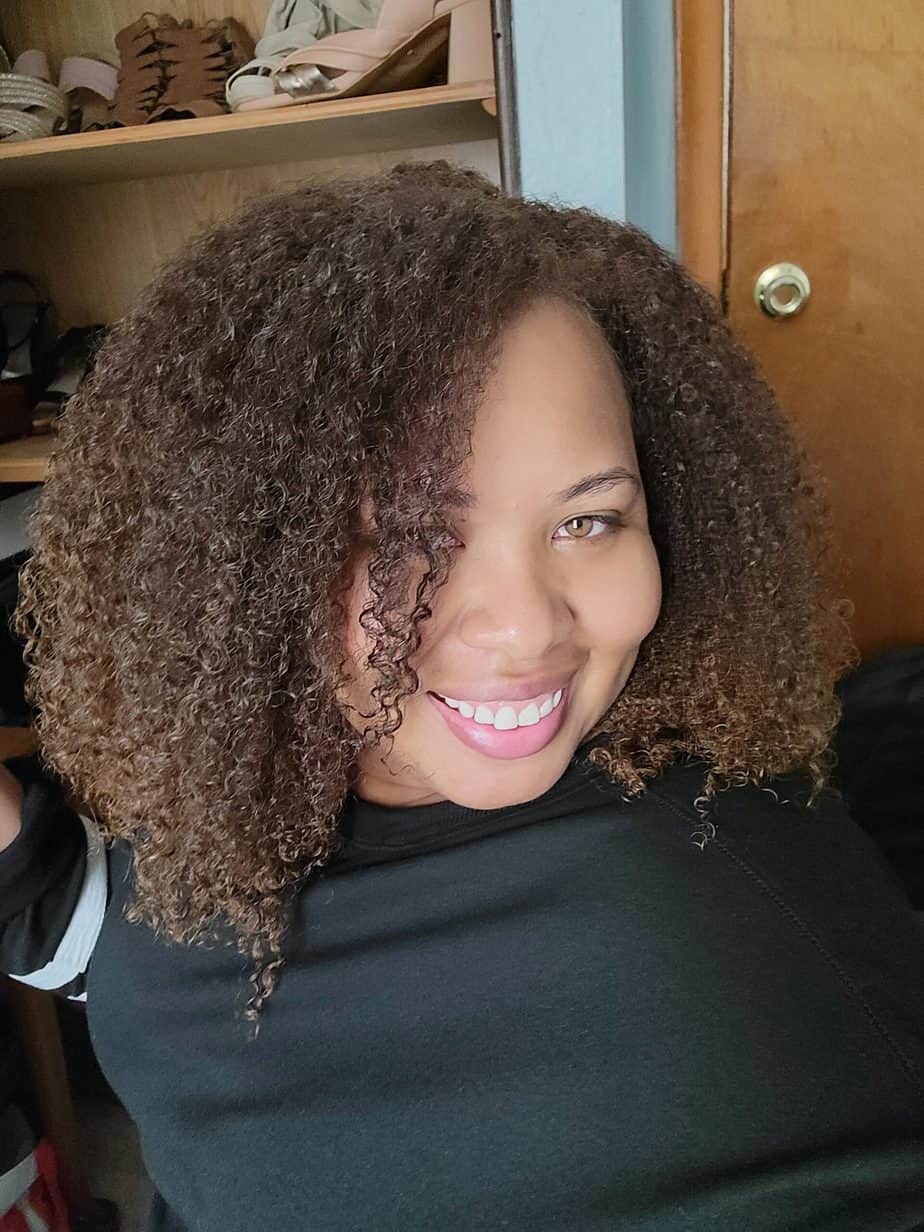 Aside from LUS, I found that Verelle too has an amazing non toxic hair product line suitable for curly girls of all types. Their products have had significant R&D investments spent to develop simple and clean formulas that allow you to restore, replenish and enhance your natural coils.
What I particularly like about their brand is their motto for minimalism. Their 'Curl Quiz' lets you customize a 3-step hair care routine that ensures you're not wasting your money on unnecessary products.
All of their products are vegan and cruelty-free, devoid of toxic substances such as sulfate, silicone, and parabens, and catered for specific hair types from Type 2 waves, Type 3 curls to Type 4 kinky-coily textures.
Similar to LUS's product line, you can either opt for a 3-step bundle or pick products separately from their haircare collection.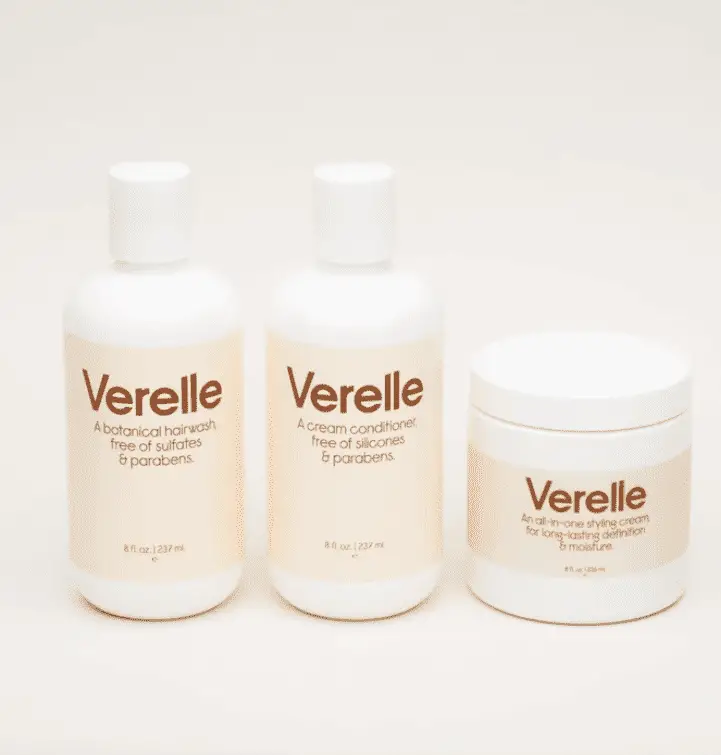 The 3-Step Sets
Their 3-step sets are bundled separately for wavy, curly, and kinky-coily hair textures. Depending on what type of hair texture you have, you pick out what you want for a discounted bundle price.
Learn More About their Products according to your hair texture:
The 3-step set includes a sulfate-free hair wash for cleansing and moisturizing, a cream conditioner for hydration, detangling, and nourishment, and an All-in-One cream to eliminate frizz and style your hair.
Ingredient List:
The products all incorporate various natural ingredients, ranging from coconut, argan oil, shea butter, aloe vera leaf juice to chamomile flower and vitamins. Each of these has the benefit of moisturizing, nourishing, and improving the health of your hair and scalp while being 100% organic.
Personally, I loved how the products never weighed my hair down but rather defined and lifted up each strand to look bouncier and fuller. My hair felt soft and smooth enough to run my fingers through and there was this tinge of scent that gave an all-over refreshing feeling.
The styling cream in particular was a win for me. To use it, you just have to distribute it over your strands while your hair is still wet. For greater definition, scrunch up your locks. Alternatively, you can simply pull down your locks to make your hair appear longer and smoother. You'll see how effective the product is once your hair has dried.
Verelle's Styler Trio
Another bundle you can pick from is the Styler Trio, which incorporates all of the products that you need for various hairstyles.
The stylers range from light hold to stronghold, and all of them include ingredients that are effective in hydrating and defining your locks.
Ingredient List:
The styler trio includes argan and safflower seed oil, shea and mango butter, aloe vera leaf juice, rice protein, and a host of antioxidant vitamins among other natural ingredients. The rice protein is great in making your hair more manageable and receptive to your styling demands while also giving you that voluminous and bouncy look. The other ingredients hydrate and add luster to your hair, culminating in gorgeous styles.
The products are truly a use-and-go kind of deal, where you can either style and manipulate your hair into elaborate hairstyles or scrunch up your hair for a well-defined curl pattern that can hold all day. Unlike most drugstore stylers, the formula is super lightweight and I hardly felt a thing after my hair had dried up.
Final Words About Verelle
Verelle's product bundles come in two sizes: a larger 8 oz and mini 2 oz pack. If you want to just give Verelle a shot but not sink too deep, you can get the mini-pack to see how the brand works for your locks.
I really like Verelle's minimalistic approach to haircare and the brand's transparency and emphasis on non toxic hair products give them a win from me.
How to Research Your Ingredients Well
Finding completely non toxic curly hair products isn't really a difficult job considering how many brands have switched over to eco-friendly and customer-oriented production strategies. However, you can't rely on your standard drugstore haul to find sustainable and healthy products for your hair. You do need to put in time for research if you want something really helpful for your curls.
The best method to do this is by scrutinizing each product label you come across and searching up each of the ingredients to ensure it is a) healthy, b) non toxic and c) effective.
Make sure you verify what you're putting in your hair. It's the essential bit of being a good shopper and great curly hair owner.