Have you heard? There is a new hair type circulating in the Natural Hair Community! Ah, the mysterious and mythicized 4D hair type.
When Oprah's hairstylist first charted out women's hair texture from fine to coily, he stopped at 4C and never ventured further. While 4C itself represents the tight coils and Z pattern, the hair texture can still be surpassed by mightier coils.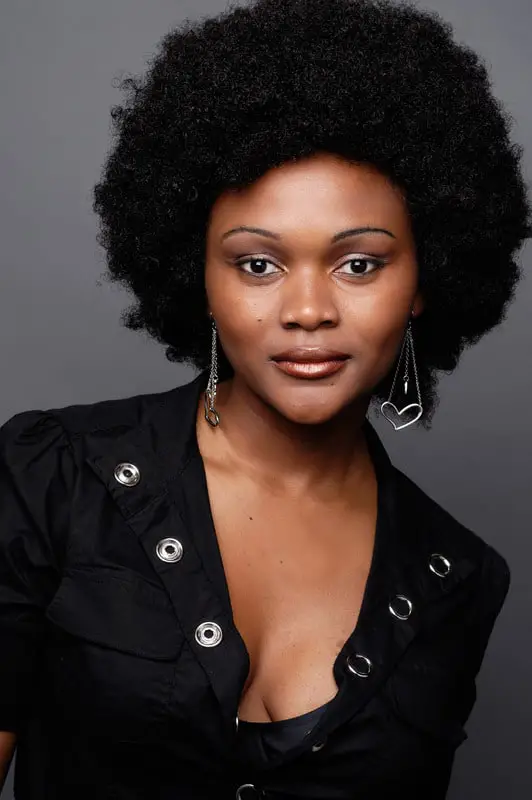 Most people confuse 4C hair type with 4D, which is why the average 4D hair owner will spend her life thinking it's her fault for not being able to find the right products. If this sounds relatable at all, let me clear the air right now: it's not you, it's the system itself that has failed to acknowledge your hair texture.
Some people don't believe in the "curl type" classification chart but if used correctly and with caution, I believe it can be beneficial. It's a great starting point but should not be your ending. Knowing and understanding your hair porosity is just as important.
The lack of representation of this immensely common hair type for black women has caused more women to miscategorize their hair which can lead to poor hair care.
This comprehensive article will help you learn how to properly care for your hair, and go over everything you need to know about 4D hair type.
So, let's get into it!
You May Also Like:
*This post may contain affiliate links. If you use these links to buy something we may earn a commission. I only recommmend products that I use, love, or thoroughly researched.
Does 4D Hair Type Really Exist?
Even if there is little to distinguish between a 4C and a 4D hair texture, there is still enough for 4D hair to have a category of its own.
The hair typing system, coined as the Andre Walker Hair Typing System, was founded in the 1990s where it listed out hair texture levels by classifications of texture, porosity, density, and elasticity.
The typing system moves in a hierarchical manner that is numbered where each ascending number and letter represents a thicker level of hair texture. For example, the '4' number refers to the 'Type 4' category which is dedicated to three types of kinky hair. The '4A' category has a tight coil with a defined pattern whereas the 4C type has tight coils with a barely distinguishable kink pattern.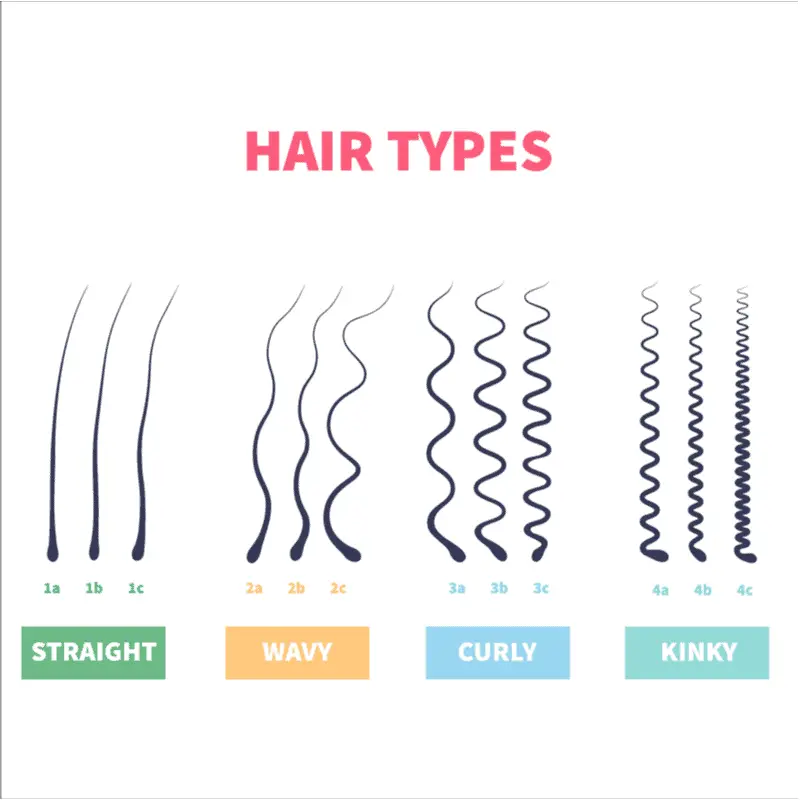 But we must not depend on Andre Walker to know it all. While African American hair is typically prescribed as belonging in either the Type 3 or Type 4 categories, 4D hair type goes missing from this classification.
Women who have extremely coarse hair that takes on a kink pattern of a 'Z' shape or really tight coils typically have a 4D hair type.
This hair type is common for those of African descent, so 4D type hair is not really as mythical as the media may demonstrate it as. Yes, there are women that exist with hair type that goes beyond the definition of 4C hair. If you've been struggling to assess your hair type because of its beautiful coarse texture, chances are you are one of these natural women!
So yes, 4D hair type really does exist. But it is a hair type that needs special TLC (tender loving care). If you're one with 4D type hair, it is important to learn how to care for your coils to prevent matted hair and breakage.
Characteristics of 4D Hair Type
Typically, women of 4D hair type will be mistaken for having short hair. Even if your overall strands are longer, it is natural for your hair to curl up so tightly that it looks shorter than what it really is.
Apart from extreme shrinkage, 4D type hair can be perceived as rough and dry but with proper maintenance can flourish.
The curl pattern is sometimes in a Z pattern and very springy. The way you can determine whether your hair is springy is by pulling a single strand and seeing whether it curls up.
While absolutely beautiful looking, the hair type is prone to great damage and breakage if it is not taken care of properly. Natural products fit very well with this hair type so you'll do better putting the chemically-produced products back on the shelf.
4D type hair also rapidly shrinks when exposed to water so showering or washing your hair might result in significant shrinkage.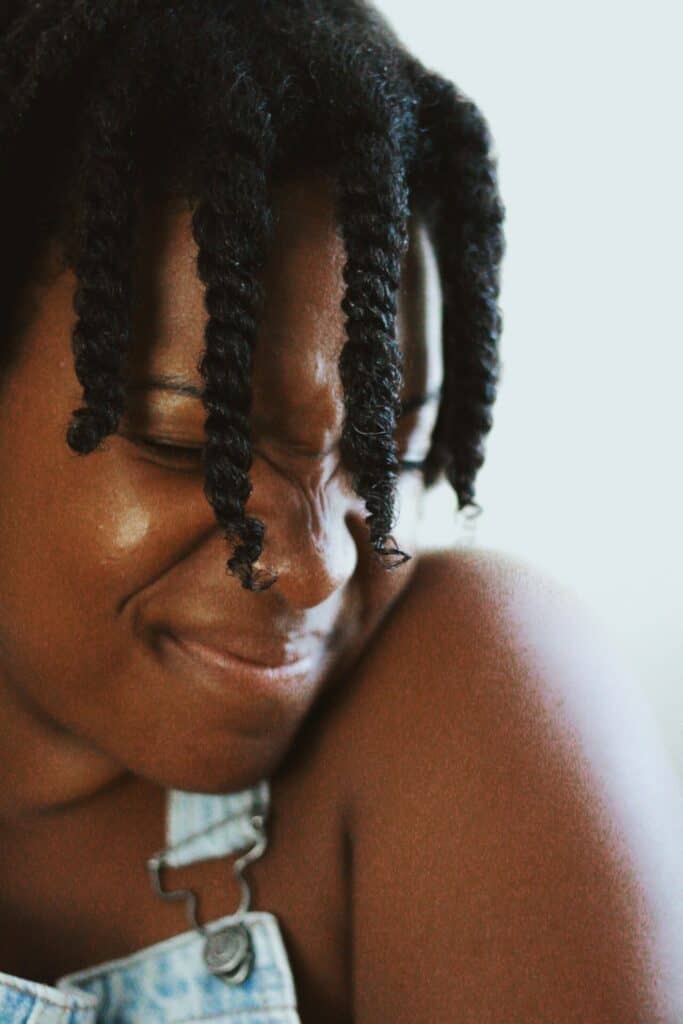 You May Like: Best Flat Iron for Black Hair: Natural Hair Flat Irons
How to determine if I have 4D hair?
Before you determine what hair type you have, you can use the following guide to be absolutely sure that your curls are of the type 4D category.
Here is all you need to know about the distinctive texture of 4D type hair and how it differentiates from 4C type hair:
Porosity
What porosity determines is the capability of hair types to absorb moisture. The more porous hair is, the greater it can absorb water. However, the 4D type hair is less porous than its type 4 counterparts, indicating that it is harder for moisture to penetrate the hair shaft. Therefore, 4D hair type tends to be low porosity.
Because of its less porous nature, 4D type hair demands more potent moisturizing products. Washing and drying this type of hair texture can be incredibly difficult and time-consuming. Having a proper hair care regimen that emphasizes deep moisture can aid in good hair health.
You can test out how porous your hair is with the Float Test, whereby you take a strand of hair and place it in a glass of water to check whether it floats or sinks to the bottom. The latter identifies highly porous hair while the former indicates low porosity.
You May Like: Low Porosity Natural Hair Guide
Density
Understanding your hair density will allow you to work better in styling and caring for your hair. Hair types with high density typically require heavier styling products and a strict hair care regimen to ensure that good hair health is maintained.
Highly dense hair types can also be frizzy which is why it is optimal to use frizz-free products that can tame your hair. 4D type hair is usually incredibly dense, meaning that you will have a greater amount of hair strands that cover your entire scalp.
It can be particularly difficult to use products for your scalp due to how dense 4D hair type can be. Avoiding scalp treatments will typically cause issues such as dandruff, rashes, irritation, etc, which is why it's important to take care of your scalp in addition to your hair strands.
The easiest method to determine your hair density is by using the ponytail test. For this, you need to put your hair in a ponytail and measure the circumference.
If you have high-density hair, it's likely that your ponytail circumference is between 4-6 inches. Dense hair types tend to measure 6-8 inches in circumference and some can even go up to 10 inches! The average person has a measurement of only 4″ or less.
Texture
Hair texture varies from fine, medium to thick textures. The way this is determined is by the overall circumference of each strand in one's hair. For example, fine hair is really delicate because it is incredibly thin. Typically, people with fine hair have two hair layers while people with medium or thick hair textures have three hair layers.
The 4D hair type is naturally on the thicker spectrum on hair texture. Due to how thick the texture of each strand is, you will always give the impression of a fuller head of hair which has always been an important hair goal of mine.
Difference between 4C and 4D Hair Types
It's understandable if you are confused between the 4C and 4D hair types since they are largely similar. However, for you to determine which of the two spectrums you fall into, you can use the following guide to dispel your confusion:
4C type hair is more porous than 4D type hair. If your hair can soak up moisture or you have a lesser need for moisturizing products, it is likely that you have 4C type hair.
4C hair type is less dense than 4D hair types. If you can see your scalp, most likely you have 4C type hair while the opposite is true for the 4D type.
For texture, 4C type has a softer texture while 4D is rougher to the touch. More softening and moisturizing products are required for 4D than for 4C type.
4C hair type shows a longer hair length than 4D type. The 4D type presents more of an afro look while 4C is looser. The two hair types have a similar curl pattern but the 4D has tighter coils than type C.  
4D Hair Type Friendly Products
How to Care for 4D Natural Hair Type: The Ultimate Regimen
Now let's come to the main deal: how do you take care of your 4D type hair?
Since this hair type is naturally coarse and stubborn, it can be a real job to get it to what you want. Moreover, it's also hard to evenly cover hair care products all over your head due to how thick each strand is which I believe is a good problem to have.
You certainly have to be liberal with the products you use and spend adequate time each day to treat and style your hair.
Another thing to remember is that you have free reins to experiment as much as you want. No one knows your hair better than you! So, don't be afraid in working out with different techniques and products until you find yourself with the perfect product for you.
This is the ultimate guide to taking care of your 4D natural hair:
Washing
Hair professionals recommend washing 4D type hair as little as possible, but you do need to see what timeframe works best for your hair.
The standard timeframe you should follow initially is once a week or even once every 2-3 weeks but again, it really depends on what you and your hair are most comfortable with.
Generally, you should avoid any products that have sulfates in them since this ingredient can dry out your hair. Your best bet is always to use a 100% natural shampoo that provides plenty of nourishment and moisture to keep your hair healthy and fresh.
Conditioning
Always use a conditioner after you rinse out your shampoo. You'll want to give yourself extra time to allow the conditioner to sink in so that it can be fully effective. Conditioners are especially important for 4D hair as they contain ingredients that will help your hair retain moisture and prevent drying. 
Combine your conditioner with a leave-in afterward, but make sure you're using only a cream-based product. This will help the moisture last longer in your hair's follicles and enable healthy-looking luscious strands.
If you see that your hair still feels dry and brittle after your conditioning treatment, try reapplying the leave-in during the days you aren't washing your hair.
Moisturizing
Do NOT skip on your moisturizing regimen when dealing with 4D type hair. Skipping this step will surely lead to hair breakage.
Hydrating creams can be a life-saver, especially because they are all-natural and won't interfere or change your hair's chemical composition. Avoiding as many chemicals is the best thing to do for your natural hair.
Other than that, ensure you have a great deep conditioning regimen. This is essential for hair health as it prevents drying out and damage, both of which 4D hair types are prone to.
Follow through with your deep conditioning routine once every week or so.
Some of my favorite moisturizing products are from Qhemet Biologics. This company specializes in Type 4 hair, specifically 4C.
<<<Explore Qhemet Biologics Full Line>>>
Styling Your 4D Type Hair
Even if styling and manipulating your 4D hair is a bit more difficult than the other type 4s, it can still be done. Moreover, the styles that you can get are innumerable and all of them look beautiful.
It's easier to style once you have softened your 4D hair. The way you can achieve this is by elongating the curls with a moisturizing agent and twisting your strands.
You can do this after your deep conditioning treatment and add any other moisturizing products to ease the process.
Once your hair feels softer and longer, you can work at detangling your strands while it is damp. For styling, try not to pull on your hair too much as this will damage the strands and promote breakage. The best course of action is to lightly finger-comb your hair and then style using a heat-protecting spray.
You can go ahead with straightening your hair or twisting it once you have applied enough products to tame your strands. If you struggle with frizz, you can subsequently use a heavy-duty gel or styling cream that contains anti-frizz properties.
Final Word on 4D Hair Type
4D type hair definitely exists although it's not on the hair chart.
4D hair type has a beauty of its own. The way you can revel in its beauty, however, is through adequate haircare that follows all the principles mentioned above.
Wear your natural hair as a confident woman and give your hair the love that it deserves. I believe if it bends, then it's a curl and that includes 4D hair type.