Whether you're new to bleaching or a salon-trained pro, bleaching can be your worst nightmare. If you've watched those compilation videos of the 'Top 10 Times' where people have suffered grave bleaching mishaps, you'll agree with me when I say that bleaching is not child's play.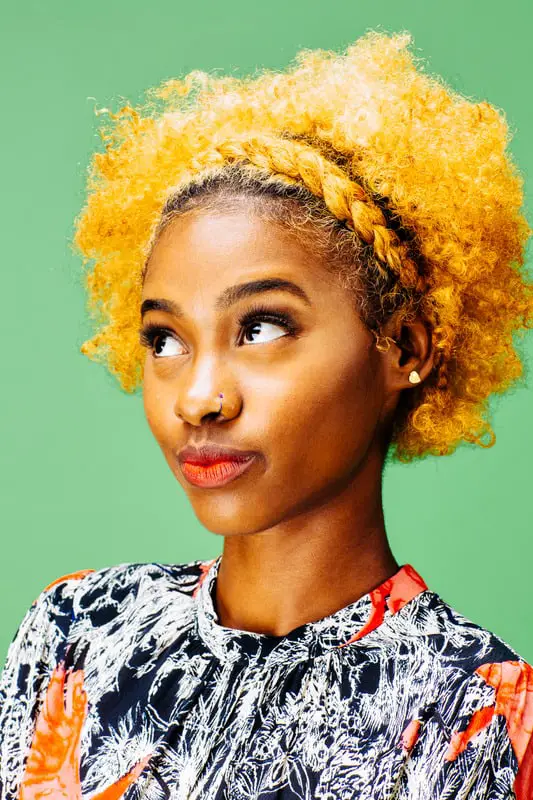 Bleaching is essentially removing all the natural color from your hair to make it lighter. It's a good route to take, especially if you want to get a step higher in results than what those drugstore box dyes provide. Yet, it is still a chemical application that you need to take seriously.
So, if you're planning on DIY-ing your bleaching, would that mean you have no hope of getting a good outcome? Absolutely not. The trick of bleaching your hair successfully is by knowing exactly how long to leave bleach on your hair.
Of course, doing this DIY style can be unpredictable and oftentimes problematic but salons aren't exactly cheap either. Therefore, the best course of action you can take is arming yourself with enough information about the bleaching process to get those smooth, curly, and vibrantly lighter hair that you covet.
*This post may contain affiliate links. If you use these links to buy something we may earn a commission. I only recommmend products that I use, love, or thoroughly researched.
What Happens If I Leave Bleach On My Hair For Too Long?
Don't cling to the belief that keeping your bleach on for too long will help exacerbate the results and its longevity. It won't!
Keeping your bleach on your hair for longer than recommended or necessary can create major implications for your hair. Apart from chemical damage, most people have simply fried off their hair until a couple of brittle strands are left uncharred from the damage.
Now, here's the important information: the maximum amount of time you can leave bleach on your hair is 30 minutes. Any time beyond that will simply result in a hair homicide that you'll be the perpetrator of.
Here are some of the negative consequences of chemically damaging your hair from over-bleaching:
Repairs damaged and compromised hair, strengthens and protects hair structure, restores healthy appearance and texture
Apply a generous amount from roots to ends on unwashed towel-dried hair.
Comb through once and leave on for a minimum of 10 minutes or more. Rinse from hair, shampoo, and condition.Healthy hair
Use by date: This product's use by date is determined by the Period After Opening symbol. The Period After Opening symbol is marked by a box with a numerical number (X) followed by letter M for months. The symbol denotes that the product is recommended to be used within X months of opening
Color will totally be stripped from your hair
Bleaching essentially works by opening up cuticles in your hair's strands when you apply it. This allows the bleach to enter the hair's strands and clear out the melanin inside. What remains is a lighter and almost salon-style dye unless you do it wrong. By keeping bleach on for too long, you can strip away all of your melanin and immediately age up 30-40 years with completely brittle white hair.
You will make your hair more vulnerable to damage
If you don't see any immediate signs of damage, it doesn't mean your over-bleaching was successful. In fact, this type of result is a loose cannon because you don't know when your hair will actually start showing symptoms of damage.
The chemical properties in bleach can cause your hair to become highly porous, considering how the cuticles are forced open by this agent. Therefore, with your cuticles now suddenly becoming widely spaced, more dirt, pollution, and grime will be able to enter easily. Also, water will evaporate out of your hair faster, causing little to no water retention and thus dehydrating your hair.
If this kind of an issue is left untreated, you've likely ventured into the point of no return. With highly porous hair, your strands will be more susceptible to breakage. Such damage is often permanent.
You will suffer from keratin depletion
No doubt you've heard that bleach can be aggressive. No wonder it's the stuff that people use to wipe out evidence, so imagine what it could do to your hair if left too long (yikes!).
Due to its harsh surface agent, bleach can strip away all of the keratin stored in your cuticles for the longer you leave it. This is the main reason you do not bleach your hair when or after you've had a keratin treatment.
What you can do, however, is to book a keratin treatment after you have applied bleach to your hair. Since bleaching will kill the keratin bonds in your hair no matter how long you put it in, keratin treatment will help you seal and lock your transformed color and return the protein back to your hair, resulting in healthy, shiny and long-lasting gloss.
You May Also Like:
What Should I Do Before Applying Bleach to My Hair?
Don't just buy a container of bleach and head straight to your bathroom. That won't work.
There are certain measures you should take before you go on the DIY bleaching route. Just keeping track of the time after you apply the product won't safeguard you from the repercussions of over-bleaching, so make sure you know what you're doing before you get to work.
Here are the most important things you should know before you apply bleach to your hair:
BOND ANGEL IS A COMPLETE RESTORATION OF THE NATURAL STRUCTURE AND QUALITY OF HAIR AT THE MOLECULAR LEVEL AFTER ANY CHEMICAL, THERMAL, OR MECHANICAL DAMAGE. It has quickly gained popularity and is actively used in the best beauty salons for coloring of any complexity. This is a unique, scientifically-formulated treatment for total protection of hair. Bond Angel products were developed by chemists and the effectiveness of the system is scientifically proven.
BOND ANGEL IS THE BEST WAY TO INSTANTLY RESTORE & REVIVE THE HEALTH OF HAIR HEAVILY DAMAGED BY CHEMICALS & FREQUENT BLEACHING, MAKING ANY AGGRESSIVE HAIR TRANSFORMATION ABSOLUTELY SAFE. There are many ways to improve hair's appearance, but the treatment that works inside the hair is hard to find. This new technology in the field of chemistry is a real revolution in hair care. Careful work culminated in the creation of a unique ingredient, which provided the BRAE brand with love & fame worldwide.
IT IS TRULY A REVOLUTIONARY INVENTION THAT TAKES THE COLORING PROCEDURE AND OTHER HAIR SERVICES TO A WHOLE NEW LEVEL, AS WELL AS HAVING EXCELLENT RESULTS WHEN APPLIED ALONE. This product touches on the basics of the chemical structure of the hair. It is an exclusive method for creating healthy hair, which becomes strong at the cellular level and can be colored again. You can apply complicated coloring techniques without fear of hair damage.
THE MAIN BENEFIT IS A COMPLETE TREATMENT, EXCELLENT NUTRITION, STRENGTHENING, AND TOTAL HAIR PROTECTION FOR AS LONG AS POSSIBLE. The complex preserves the strength and integrity of the hair so strands do not lose their vitality and naturalness. Care with Bond Angel allows you to return your hair to its natural quality. It is a complete reset for the hair, to restore the hair structure to a state where it can be dyed again.
THE ACTIVE INGREDIENT THAT CHANGES EVERYTHING – A special molecule in maximum concentration has been developed for the Bond Angel product. This is when just one unique ingredient can work wonders on your hair. Frequent styling and stressors can destroy the strong disulfide bonds necessary for healthy structure. The molecule reconnects and reinforces the broken disulfide bonds in the hair structure that are destroyed during harsh treatments.
MILLIONS OF DISULFIDE BONDS IN HUMAN HAIR ARE RESPONSIBLE FOR HEALTHY HAIR STRUCTURE, NATURAL STRENGTH, ELASTICITY, AND STABILITY. When the disulfide bonds are broken, it causes damage. This breakage, in turn destroys the keratin fibers, the proteins that make up hair. The result is dry curls, brittle hair, and split ends. Once all the bonds are intact and aligned, you will be able to restore damaged hair to its lost splendor and protect healthy hair.
A SPECIAL COMBINATION OF PROTEINS BASED ON HYDROLYZED COLLAGEN contains a high concentration of amino acids, restores hair fibers, and increases the hair's resistance to damage caused by chemicals. The KERATIN COMPLEX is a protein compound that, together with collagen, restores disulfide bonds and creates a protective film on them. Bond Angel contains specially developed and synthesized molecular components and natural extracts for powerful action.
PRODEW 500 MULTIPLIES THE ALREADY RESTORED DISULFIDE BONDS. Your hair will be strong, voluminous, dense, elastic, & resistant to breakage. Bond Angel contains a rich formula of highly effective ingredients and extracts, many of which are unique, plus the latest hydrolyzed keratin complex. Combined with advanced scientific developments, it has a high degree of regeneration, penetrates deep into the hair structure, and restores it to its natural state before any kind of chemical process.
FORTUNATELY, YOU CAN NOW TAKE ADVANTAGE OF THIS SCIENTIFICALLY PROVEN TREATMENT FOR QUALITY HAIR CARE FROM THE COMFORT OF YOUR OWN HOME. The Bond Fortifier is very simple and straightforward to apply and can be used alone or in combination with other products. Take it step-by-step and watch your hair return to its healthy, natural state. Bond Angel – confidence in hair quality and new limitless possibilities in creating perfect looks.
BOND ANGEL HELPS YOU ACHIEVE THE HAIR OF YOUR DREAMS. Its application restores your hair's natural beauty and strength, giving it a beautiful look and natural shine from root to tip. The active ingredients correct daily damage to the hair and very effectively maintain a high level of hair health after using this professional system.
Make sure to do a patch test (especially if this is your first time)
Some hair types can already be too damaged for the bleaching and coloring process. Other times, you may just be using a stronger version of the color that can potentially burn your scalp during application.
Your best bet here is to do a simple patch test where you apply a few drops of the dye you'll be using to an area on your inner forearm after washing it with soap. Once done, wait a full 24 hours to see if you've reacted adversely to the product. Continue if you haven't.
Remember to read the instructions before applying
Do you remember the Gorilla Glue incident where a woman had to have surgery to remove the glue from her hair? It would've all been avoided had she paid heed to the instructions on the bottle.
It is important that you come fully prepared before your bleaching process. This does include getting your hands on all the tools that any saloon professional would use, such as gloves, eyewear, and anything else that might be mentioned in your box's package.
Another tip is to constantly check on your hair for the level of lightness to ensure you're getting your desired results. You should first check after 10 minutes and continue with the 10-minute increments until you've clocked out 30 minutes.
Remember that 30 minutes is the end. You do not want the bleach to sit on your hair for any longer than that regardless of what type of hair you have.
How Long to Leave Bleach in Hair with a 10 Volume Developer?
The 10 Volume developer contains hydrogen peroxide that will help open the cuticle slightly, creating a moderate level of penetration that helps the color molecules to seep into your strands lightly.
Using this would mean that you can't get significant coverage, and it won't be effective at all if you're trying to remove any grey hair. It also won't provide a lift. Most people tend to use it with a permanent color line to deposit the color more effectively but it's not great for complete transformation.
If you have fine hair, it is possible to achieve a color level that's one level lighter than your base color. However, depending on your hair bleach level, you may as well get a few levels of lift when you add bleach to the 10 vol developer.
Now that we've established that the 10 volume hydrogen peroxide developer has a low concentration, how long should you actually keep it in your hair with bleach? For the 10 vol, you can keep bleach for a maximum of 45 minutes since the concentration is gentler on your hair. This will allow for adequate bleaching to happen and your hair will still be safe from any damage.
The 10 volume developer is ideal for beginners in hair bleaching and dyeing. If you want to start off with a softer effect and perhaps just try your hand in bleaching, I would recommend getting started with the 10 vol.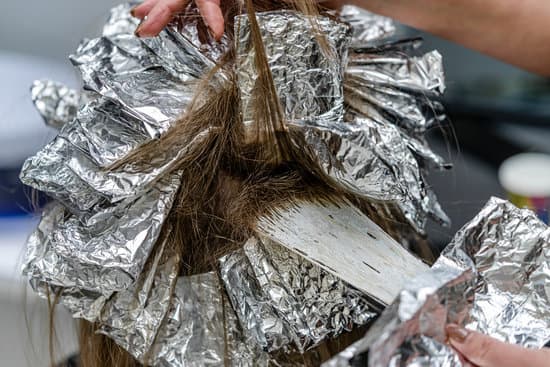 How Long to Leave Bleach in Hair with a 20 Volume Developer?
The 20 volume developer is a salon staple and you can use it if you want to get a more advanced color lift.
The 20 vol can result in up to 9 levels of lift when mixed with bleach, which does mean that it's significantly more powerful than the 10 vol one. Obviously, that warrants a need for caution when using this developer on your hair.
If you're looking to have grey coverage, the 20 vol is the standard one to use but this really depends on your hair type. For example, a finer hair type will be able to easily achieve 3 levels of lift but on more stubborn and coarser hair types, the effect will be more disappointing.
When used with bleach, this product will open up your cuticles to a certain degree and allow for more pigment penetration. However, if your natural or base hair color is of a darker shade such as black or brown hair, you can't expect a complete blonde hair color with this developer (even when mixed with bleach).
So, if you've made up your mind with a 20 vol developer, how long should you keep it in your hair? It is recommended to keep it for a minimum of 20 minutes and a maximum of 30 minutes for really stubborn and dark hair. However, this does not mean that you should keep it for 40 minutes or even 30 minutes at the longest because it all depends on your hair type.
Generally, the 20 volume developer is less strong than its counterparts and it won't cause significant chemical damage. But, it is still relatively more potent than the 10 vol so you should exercise caution in using this.
How Long to Leave Bleach in Hair with a 30 Volume Developer?
If you have a more stubborn hair type, this developer will suit your needs when it comes to getting a proper color transformation. The 30 volume developer is suitable if you'd like to lift about 2-4 levels with permanent hair color.
But the 30 volume developer is way more potent than the 20 and 10 vol ones, which means you need to be seriously cautious when using this. This developer can easily result in over-processing when used with bleach and foil and forgetting to monitor your time with its application can be deadly to your mane.
This developer will bring about a significant change in your hair color, moving it from really dark to moderately light. While this is rather similar to the 20 volume developer, the 30 vol still has a significantly higher percentage of hydrogen peroxide, making it incredibly fast in effect but also perilous in application time.
So, the time you should be keeping bleach in your hair with a 30 volume developer is 15 to 30 minutes maximum. Since the 30 vol works really fast, you don't have to put the bleach on for too long.
You also need to administer constant monitoring to check the progress and ensure you're not over-processing your hair. You might also have to lay off any heat stylers before and after you bleach your hair with a 30 vol.
How Long to Leave Bleach with a 40 Volume Developer?
This one has the highest rate of hydrogen peroxide level among all the other developers mentioned above. If you are a beginner to hair bleaching, I do advise you to stay away from the 40 volume developer until you're more comfortable with the process. Otherwise, it's also best to use the 40 volume developer when you're under the supervision of a professional colorist.
The reason behind this extensive caution is that the 40 volume developer can lead to detrimental effects on your mane. A word of warning: do not use foils when using bleach and a 40 volume developer. The effects of this can be much worse than you can imagine (and I'm not speaking in hyperboles, promise).
For the 40 volume developer, you should only keep bleach in your hair for a maximum of 20 minutes. Do not go beyond the 20-minute marker. In fact, I'd recommend not to reach the 20-minute marker completely either.
If you want a seriously drastic change in your hair color, the 40 volume developer will help you get a high lift color that's a lot of shades lighter than your base color. This is possible even on the most stubborn and dense hair.
Typically the 40 volume developer is used only by trained colorists or salon professionals. It's not something anyone can use, and especially not someone just starting out with bleaching. You can easily get scalp burns, irritation, and permanent hair damage from misusing the product so be really careful.
Is The Application Time For Bleaching Longer for Darker Hair?
Well, before I venture out to answer this question, I would like to remind you of what the process of bleaching actually constitutes. Bleaching is when you have an aggressive chemical product that can open up your hair cuticles to become more vulnerable.
Even if you have darker hair, your cuticles will still be affected by bleach. The longer you have bleach on your hair, the worse the implications will be for your hair strands.
So how do you bleach dark hair? Is the time different to the ones mentioned above? Not exactly.
As I've said before, the longest time you could keep bleach on your hair is 30 minutes. This is even if you have dark black or brown hair.
However, if you're using a less potent developer such as the 10 vol developer, you may not get the results you'd like instantaneously. In such cases, it is still recommended that you stick to the 30-minute marker and conduct multiple sessions of bleaching to get your desired color.
Generally, black hair needs to be bleached at least twice so that you get a visible color lift without destroying your cuticles. This is only for the lighter developers and should not be done with the 30 and 40 volume developers.
Now, there are a couple of instances when you can go about with the multiple bleaching session routes. Suppose your hair has come out as a musty orange color instead of a blonde shade that you were hoping for – that is reasonable grounds for a do-over.
But, you really shouldn't head on to multiple bleaching sessions in one day. Since bleaching can seriously damage your cuticles, it is recommended by hair care professionals that you wait for a while before you get your hair bleaching equipment out.
How Long Should You Wait For Your Next Bleaching Session?
Each hair type is different so the answer here really just depends on the type of hair you have. It's best that you consult with a hair care professional before making any decisions you're not 100% confident on.
Typically, people wait about a week to even a month before administering their next bleaching session. This too should only be done if it's necessary to go on another round. Sometimes a simple aftercare routine and toning can be the difference between a smooth color transformation and a bleaching disaster.
So before you decide on another bleaching session, follow up with a good aftercare routine. Since bleaching takes out a lot of the nutrients and protein in your hair, you can level up your hair by getting a keratin treatment and using extra virgin cold-pressed coconut oil to help your hair recuperate.
How to Test Your Hair to Get Your Desired Hair Color
The maximum and minimum time that you need to have bleach in your hair can only be appropriately estimated if you know what shade you're actually moving towards.
If you want a simple toning or grey hair coverage, you can keep the bleaching process to a minimum. For more stubborn hair, you can reach for a little more time but it should still be below the 30-minute marker nonetheless.
However, if you're aiming for a couple of shades lighter than your natural hair, you will have to keep the bleach in your hair for a longer time (but still not above the 30-minute marker).
Alongside this, considering the texture and type of your hair is also necessary. If you don't know the hair condition that you're working with, it's likely that you'll make an irreversible mistake in the bleaching process.
To effectively determine your hair condition pre-bleaching, you need to perform the strand test.
The Strand Test
The safest way to test your hair and see if it can handle the chemical processing is by taking a couple of strands of your hair and applying your hair dye or bleach to them. Make sure to replicate the exact process you intend on following for your actual bleaching session.
Constantly check up on the strand every few minutes to ensure that your hair has not shown any symptoms of damage or burning. Track the time that you've allowed the bleach to seep into your hair strands and follow that through with your actual bleaching treatment.
The strand test may seem unnecessary or particularly tedious to do, but I highly recommend that you do it if you're a beginner. This will protect you from any future chances of damage or breakage.
Bleaching can be preposterously tiring and scarily but that's only if you're starting out. By having the right understanding and going in with complete preparation, you can gradually turn into a bleaching pro.
Final Words
Chemicals is a scary term to throw around when we're talking about matters of hair, and it should be as such. It is a steep slope to complete (and sometimes irrecoverable) hair damage if we do not use the proper chemical concentrations in our application processes. This guide aims to help you safely bleach your hair. However, It is always recommended to consult with a professional if you have any concerns.
Video: How to Safely Bleach your Hair At Home