If you have curly or wavy hair, you've probably also got a ton of hair products to show for it. 
From creams to sprays and oils, we curly folk rely on a myriad of hair formulas to tame our curls, keep frizz at bay, and keep our locks healthy and hydrated. 
Today we're going to be talking about all things gels and mousse – the pros, the cons, and which comes out on top. 
So, first up: mousse.
*This post may contain affiliate links. If you use these links to buy something we may earn a commission. I only recommmend products that I use, love, or thoroughly researched.
What are the pros? 
Mousse is lightweight and airy and is great for providing volume to your hair without weighing it down, so it's ideal for fine, low-density hair that can't take too much product. 
Mousse can be used while your hair is wet to provide a boost to limp curls without making your roots oily as other products tend to do. 
Mousse is also great for scrunching. 
Those with loose waves and curls will love the way mousse gives their hair extra bounce without leaving behind any residue or causing their waves and curls to crisp up. 
It's super easy to apply and looks completely natural.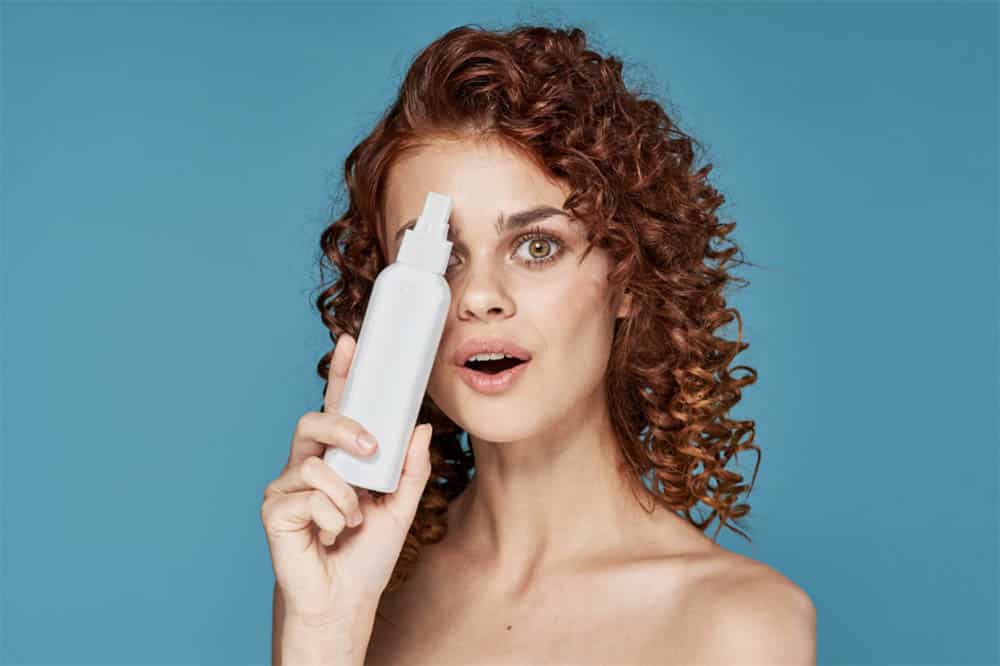 You May Like: Curly Girl Approved Drugstore Products
How about the cons of mousse, though? 
Mousse is great for volume, but it's less effective at providing your hair with definition. It won't help your curls form tightly, it'll simply give them extra 'oomph.'
The lightweight nature of mousse also means that it lacks moisture. While this is great for fine-haired curlies, it's less helpful for those with locks that are prone to frizz and dryness (so the majority of us!) 
It's also not ideal for those living in high-humidity climates, and won't offer that frizz-proofing most of us need.
So, how does gel compare? 
Gel is super versatile – it can be used for scrunching, finger coils and will add definition to looser curls.
 It will seal flyaways and will fight frizz, making it ideal for fine curls that can appear 'fluffy' without product. It's also heavy enough to tame thick, dense hair too. 
It also layers well, which is great for locking in moisture from your leave-in conditioner or oil, allowing your curls to look good for longer. 
Related Articles:
So, what are the not-so-good points of gel? 
Gel can be really thick and heavy – which isn't ideal for those with fine curls and waves that get oily easily. That said, there are some great lightweight options on the market – they're not all gooey and wet-looking. 
You should also check the ingredients of a gel before you buy it. Some gels can be packed full of alcohol or synthetic, petroleum-based ingredients that may be great for providing hold but which strip and weaken the hair. Stick to natural ingredients if possible. 
The most notorious downside to gel is that it can leave your curls feeling sticky or crunchy. Cheap, drugstore gels will dry your hair out until it feels rock-solid to touch. This is not ideal, and we want to avoid this at all costs!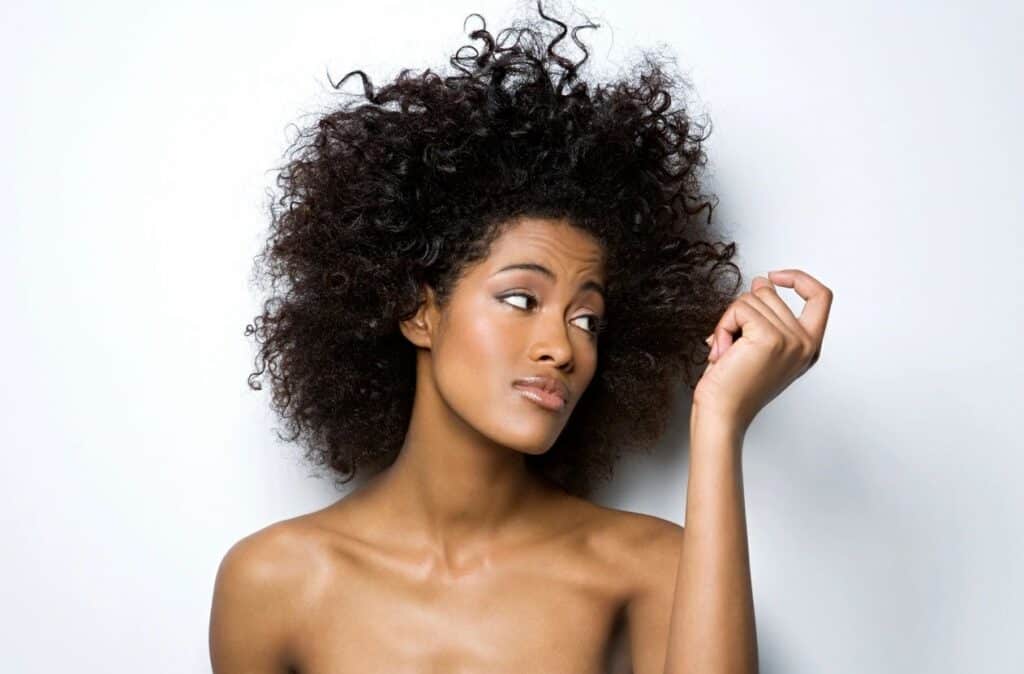 Is mousse good for curls?
Mousse is great if you've got fine hair and curls or waves within the 2a/2b/2c/3a range. Girls with thick hair may find that it doesn't do much for them, so mousse very much comes down to the product you use, and the hair type you have. 
It's best applied on towel-dried hair, and you can apply it to your roots for lightweight volume and then use it to scrunch the mid-lengths and ends to bring out your curls. 
Mousse is perfect for adding volume without weighing the hair down, but you may find that it lacks hold and definition, so you'll probably need to apply a cream or gel to 'lock in' your curls. 
Sheamoisture's Curl Mousse for Frizz Control contains coconut and hibiscus to soften curls, tame frizz, and add volume all at once.
OGX Locking + Curls Decadent Creamy Mouse aims to offer the best of both worlds: the hold of a mousse and the hydration of a cream. 
Should you put gel in curly hair?
Gel is definitely a love-it-or-hate-it product, but the right gel can transform curly hair. 
Gel may be a bit heavy for some hair types, so if you've got fine curls or waves, opt for a lightweight formula such as Boucleme's Curl Defining Gel. This is great for adding definition and hold to your curls. Rake it through your hair while wet and then scrunch before leaving your hair to air dry or drying with a diffuser. 
Tight curls and coils and thicker hair types may benefit from a heavier gel such as Cantu's Twist and Lock Gel. It improves hair's manageability, tames frizz, and adds definition to your curls and coils. 
Should I use gel or mousse first?
Curly-haired folk often need to experiment with not only their products but with product application. 
Most people will agree it's best to apply mousse first, gel second.
Mousse is best applied on towel-dried hair, whereas gel can be applied afterward on wet or dry hair depending on the product instructions. 
There are lots of different application methods out there, and it depends on what works best for your hair. You can try alternative techniques and see what gives the best results. 
The 'Mousse/Gel/Mousse' method is popular as you can apply a mousse, then gel for definition, then more mousse on top for added volume. 
Summary 
Mousses and gels each have their individual benefits, and they work well for different purposes and hair types. Some girls will use just mousse, which is great for fine hair, while others will prefer a gel as it provides extra control and definition. 
Gels may be too heavy for some, while mousse is too light for others. Some people like to use mousse and gel to reap the benefits of each – mousse provides lift and volume, while gel adds definition and hold. 
The key is to experiment and find what works best for you.
Are you a mousse or gel girl? Let me know!