Curly hair is a blessing but can feel like a curse if you don't know how to properly care for your curls.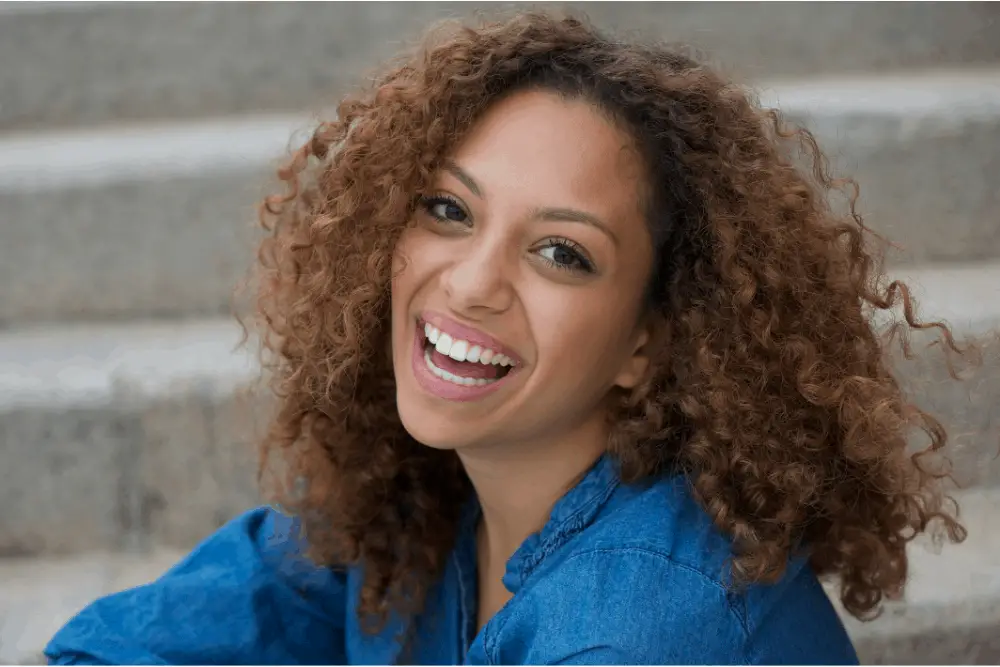 If you have curly or wavy hair, you'll know that you can go through a ton of products trying to define and enhance your curls. It can sometimes feel like a losing battle. 
If your hair is downright frizzy without styling, it's likely that you actually have curly or wavy hair, you just need the right products – and methods – to enhance your natural curl pattern. 
In this article, I'll be going through how you can embrace the curls you were born with, from defining them to maintaining your curls overnight. 
*This post may contain affiliate links. If you use these links to buy something we may earn a commission. I only recommmend products that I use, love, or thoroughly researched.
First up, how do you enhance your curls? 
Here are a few popular methods in the curly community: 
Ditch the Chemicals 
Traditional shampoos are packed full of chemicals to leave your hair squeaky-clean, but these are no friend to your curls – they'll only weigh them down and frizz them up. Sulfates are a no-go, as are parabens and synthetic colorants. 
For wavy hair or loose curls, a sulfate-free shampoo will work well, though you should try to limit washing to once or twice a week if possible, as curly hair is naturally dry. You should also avoid rubbing shampoo into your hair rigorously and avoid applying it to the ends. Instead, apply it to your roots and allow the shampoo to drip down to the mid-lengths and ends – this will help avoid frizz. 
Coily or really curly girls may benefit instead from co-washing. This involves washing your hair with only conditioner for softer, silkier curls. Co-washing every 7-10 days is recommended for curly and coily haired girls, and those very tight coils can wet their hair with just water in between washing days for extra definition.
Condition 
A rich conditioner is essential for curly girls. Even if you wash your hair with conditioner, laden your locks with more conditioner after washing and take time to massage it into your curls.
For intense conditioning, leave it on for up to 15 minutes so it works like a mask. It's also a good idea to invest in a leave-in conditioner. 
Style 
Use a gel or curl cream to enhance your curls while they're wet, then dry with a diffuser or allow them to air dry.
That's after you've dried them with a microfiber towel or t-shirt of course – avoid normal towels on curly hair as this will simply cause more frizz! 
You May Also Like:
How do you get more defined curls?
There are various techniques curly girls can use to define their curls. 
One is to 'plop' your curls. This involves flipping your hair forward and using a towel to carefully tap out excess moisture from each curl. 
You can use a gel or cream to 'scrunch' your curls while they're wet, but avoid touching them while they're drying – touching equals frizz! 
Try to air-dry your curls as much as possible, but if you must dry them with a hairdryer, use a diffuser to keep frizz at bay. 
Curly, wavy hair can be prone to tangles, but you should never, ever brush your dry curls! Detangle your hair very gently from ends to roots only when the hair is wet, and always with a wide-toothed comb and plenty of nourishing leave-in conditioner.
A touch-up cream can be used on dry curls to add shine and definition. 
Finally, try to reduce friction when you sleep by using a silk pillowcase or hair wrap. This not only helps with frizz but reduces moisture loss meaning you wake up with more manageable curls. 
What is the Deva cut for curly hair?
As a curly girl, getting your hair cut can be an ordeal, and you're not alone if you've had plenty of salon mishaps. 
DevaCut was created by the Devachan Salon and is a special technique designed to cut curly, wavy, or coily hair. Rather than trying to "tame" your tresses, the cut aims to tend to each curl and is created on dry hair so the stylist can see how each curl falls.
When curly hair is cut wet, it looks completely different from dry curls, meaning you can end up with a cut that turns out to be the complete opposite of what you asked for. As well as this, most stylists have perhaps not been taught how to cut and style naturally curly or coily hair, meaning they're unaware of the many differences between these hair types and straighter hair types.  
How can I naturally curl my hair overnight?
If you're not blessed with natural curls, or you have light waves and want to bring these out more, there are several methods you can use. These methods don't use heat, so they're much kinder to your hair, and can still allow you to achieve great results.
Sock curls are a great way to do this. They're easy and achieve gorgeous, bouncy curls that are better than those achieved with heat. They also make great use of those old, mismatched socks! 
You can also use Spoolies or soft foam rollers for defined curls. Spoolies works great on naturally curly or coily hair too.
If you have long, mainly straight hair, braiding your hair overnight is a great way to achieve a natural, beachy look the next day. You can also add some salt spray for texture when you unbraid your hair. 
The "halo" technique creates large, flipped-out waves and can be done with a twisted t-shirt. Check out this video by YouTuber Kayley Melissa to find out how. 
You can also use a headband or headscarf to create a similar effect, and dampen your hair with water or texturizing spray to create more definition. 
There's also the French twist technique which is a super-easy way to achieve loose waves. Twist sections of your hair over each other and gather the twists into little buns, leaving them in for at least six hours, and then gently pulling them out and detangling with your fingertips. 
Have you used any of these methods to curl your hair?