Blow-drying curly hair is tricky because you can easily get it wrong and end up with frizzy hair. Using the wrong technique can lead to losing your curl formation. We're here to help you avoid that.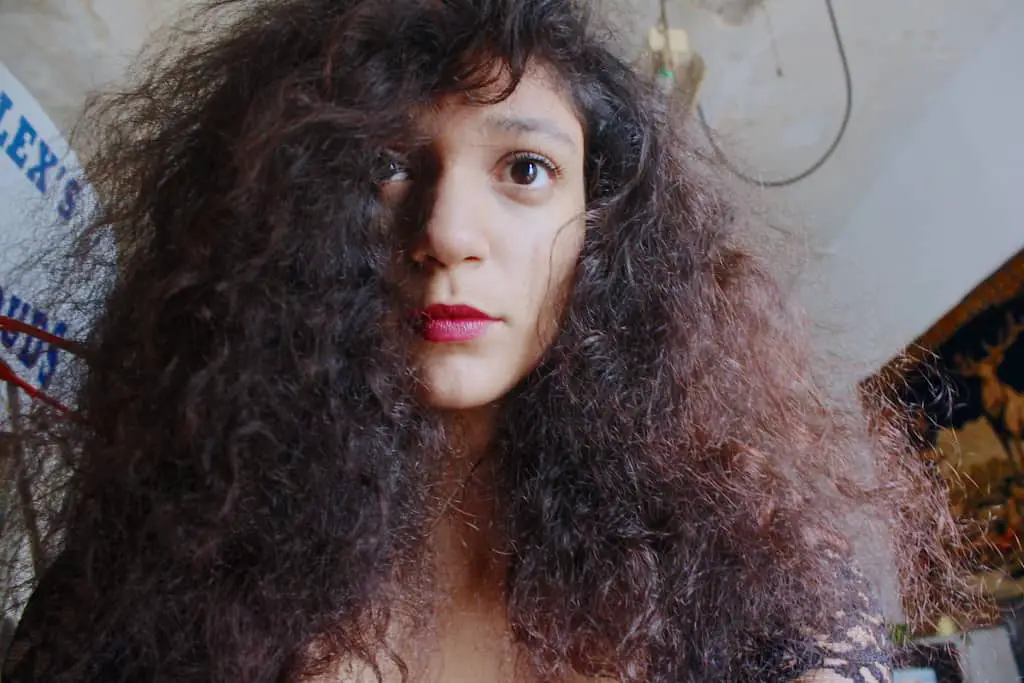 You can blow dry curly hair to perfection at home by using the right shampoo, conditioner, and blow dryer. Additionally, use a diffuser and styling products to avoid frizz and get the right curl formation.
We're going over each of these tips and more in detail over the course of this article. We'll also go over a step-by-step guide on how you should blow-dry your curly hair, including when to use styling products and how. So keep reading. 
*This post may contain affiliate links. If you use these links to buy something we may earn a commission. I only recommmend products that I use, love, or thoroughly researched.
Everything You Need to Blow Dry Your Curly Hair at Home
Before we get into the hair drying process, there are a few things you need to get. They're the tools of the trade because you won't get the curls you're looking for without them. 
Moreover, remember that heat tools can damage your hair. Damaged curly hair becomes frizzy and wavy. If you want to avoid that while still enjoying a hairdryer, you must get the items listed below. Do so, and you'll protect your hair from long-term harm. 
The Right Shampoo and Conditioner
Start by investing in a good shampoo and conditioner. Look into products that are silicone and sulfate-free for the best results. 
This is the first and most important part of the process. If you have the right shampoo and conditioner, your hair will have better natural curl formation. It will also stay healthy and bouncy, which is crucial in the blow drying process. 
Curl formation when using a blow dryer depends, to a large extent, on how you treat your hair when it's damp. If you're using a drying and low-quality shampoo, your curls won't look great after blow-drying them, irrespective of the technique you use. 
Leave-In Conditioner
Having the right leave-in conditioner is almost as important as having the right shampoo and conditioner. Also, since curly hair tends to be on the drier side, you need hydrating products. 
Leave-in conditioners are exactly that. Once you apply them, they'll make sure your hair is hydrated and moisturized as necessary throughout the day. 
Moreover, this product will protect your hair from the blow-dryer's heat. While you can also use a heat protectant for this purpose, leave-in conditioners are better as they improve your hair's texture in addition to keeping it safe. 
How to Use A Leave-In Conditioner
Move upwards from your ends towards your scalp for the best results. Don't apply too much leave-in conditioner because that won't help your hair. Follow the instructions on the conditioner's user guidelines, and you'll seal in the moisture without overdoing it.
The Best Blow Dryer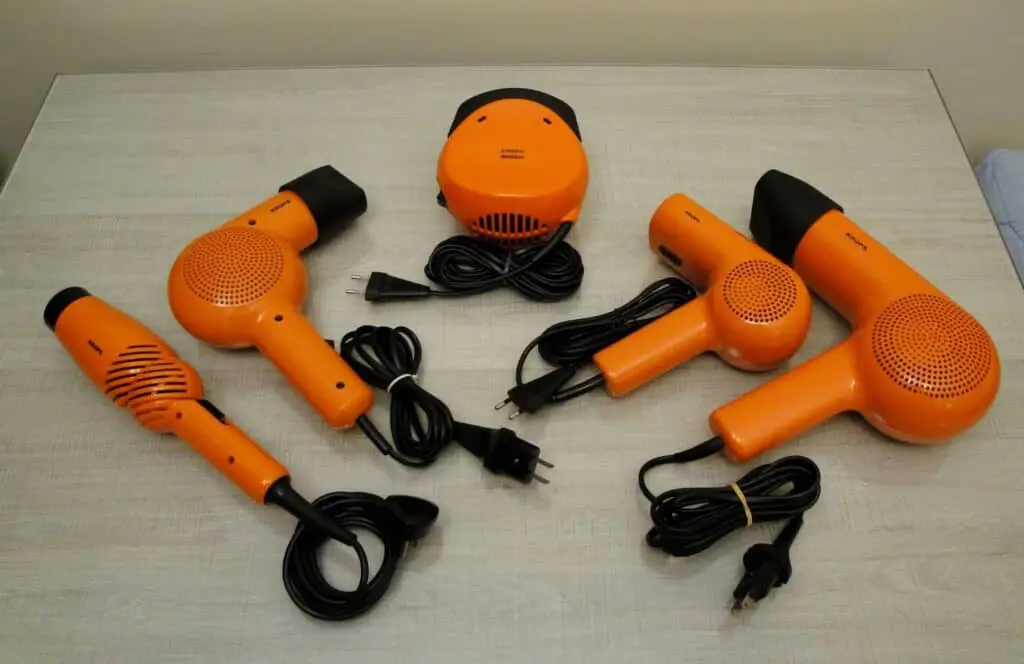 The next thing you need to do is get the right blow-dryer for your hair texture and the kind of look you want. You want a machine that will enhance shine while reducing frizz and static.
Keeping these criteria in mind, the best dryers for curly hair are made with porcelain or ceramic. Ionic blow dryers also tend to get the job done well. Purchase a diffuser attachment if your dryer doesn't already come with one. 
Diffusers are good for curly hair because they spread out the air from a dyer and distribute it across a wider area in a controlled manner. This helps retain your natural curl texture without adding excess frizz. 
The last thing to keep in mind when purchasing a blow dryer is that your machine should have at least 3 power settings: high, medium, and low. Curly hair dries best at low or medium settings, so you should always have the option to use those. 
Blow Drying Curly Hair: A Step by Step Guide 
Once you've prepped your hair and gotten the right blow dryer, you can start drying your hair. Here's everything you need to do:
Plop your hair in a cotton t-shirt to reduce moisture
Part your hair into 4 to 6 sections 
Diffuse each section halfway
Add a styling product like oil or mousse in all the sections 
Diffuse the rest of your hair
End with a serum
1. Plopp Your Hair in A Cotton T-Shirt to Reduce Moisture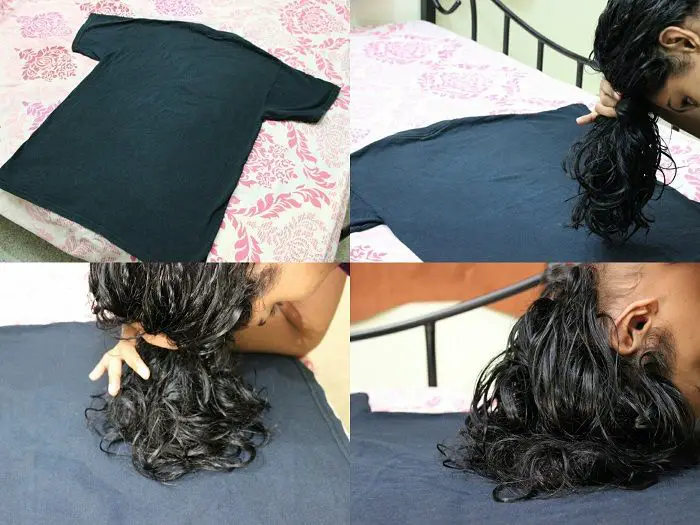 You don't want to blow dry drenching hair. Instead, plop your hair in a cotton t-shirt and remove any excess moisture. You can remove the shirt as soon as you feel like water has stopped dripping from your hair.
Depending on the length of your hair and your showering routine, this may take anywhere between 5 and 15 minutes. If you moisturize or exfoliate after showering, you may not need to plop your hair at all. Your hair will air dry to the appropriate amount of moisture. 
The purpose of this step is just to make sure that your hair isn't dripping in water. Once that happens, you can move on to the next step.
2. Part Your Hair into 4 to 6 Sections
Blow drying your hair in sections gives you a lot more control over your end look. Depending on your natural hair volume and texture, part your hair into 4 to 6 equal sections.
Start by dividing your hair down the middle. Then part your hair into top and bottom sections on both sides. Use clips or hair ties to secure each section. If you have a lot of hair volume and think it is necessary, you can make more sections for your ease. 
3. Diffuse Each Section Halfway
Diffusers are a must when it comes to blow-drying curly hair. In fact, if you're looking for gorgeous curl formation, volume, and no frizz, they're your best friend. 
Use this attachment on your hairdryer at the low or medium setting until you've dried each section about halfway. You'll have to try both settings to figure out which one is better for you. 
Don't undo the sections. Keep them tightly secured separately once you're done with this step. 
4. Add A Styling Product Like Oil or Mousse in All The Sections 
The curlier your hair is, the more product you'll need. Add your favorite styling product to your hair and brush it in with your fingers or a comb. Make sure you apply the product evenly in all the sections. 
You can open the hair ties and let the sections mix into each other at this point. 
[SHIELDS HAIR FROM DAMAGE]: With Maxxam Chrome, you can protect your hair from heat styling damage. Formulated with Argan Oil to replenish moisture and protect your hair to create lustrous, shiny locks. Gentle enough for daily use. Suitable for all hair types.
[FIGHTS FRIZZ]: Keep frizz and flyaways under control when you use this hair oil. Your hair will be left feeling and looking soft and glossy.
[ADDS SHINE]: Gives hair a silky, smooth finish for a natural looking sheen. Restores shine to dry, damaged hair and won't leave your hair feeling greasy or oily.
[ENRICHED WITH ARGAN OIL]: This lightweight, alcohol-free leave-in hair oil is infused with Argan Oil to help nourish and moisturize your dull, dry locks. Argan Oil contains potent antioxidants and essential fatty acids to hydrate hair, improve elasticity, and protect your hair from breakage. Formulated without parabens or sulfates.
[APPLY TO WET OR DRY HAIR]: A little bit of this product goes a long way! Place a nickel or quarter sized amount into the palm of your hand. Rub hands together. Apply to damp or dry hair and distribute evenly from roots to ends. Do not rinse out. Create your preferred style.
This step is important because it will help make your hair smooth and ensure you don't have to deal with unnecessary frizz. You may have heard stories about products being bad for your hair, but that simply isn't true. 
Leave-In Moisturizer: This rich cream quickly and easily absorbs into your hair, leaving it looking glossy, nourished, and frizz-free, featuring Shea Butter, Soybean Oil and Agave Nectar
Deep Moisture For Curly Hair: Use Carol's Daughter Hair Milk Cleansing Conditioner, Leave-In Conditioner, and Styling Pudding to help prevent frizz, softly define curls, and hydrate hair without crunch or residue
Hair Milk For Naturally Curly Hair: Created for naturally curly hair, from the short-cropped 4c curly hairstyle to 1c waves, we use the ingredients your curls crave, like Agave Nectar, Cocoa Butter and Shea Butter
Carol's Daughter Curly Hair Products: Whether your curls are coiled, kinky, or loose, we make products for curly hair of all kinds, including curl custard, gel for curly hair, shampoo, conditioner, and hair oils for natural hair growth
Made With Love: Carol's Daughter was born in a Brooklyn kitchen in 1993 and made with a mother's love and encouragement; Today we carry a full line of hair care products and body and skin care products
As long as you're using quality products like Maxxam's Chrome Leave-In Oil or Carol's Daughter's Hair Milk Leave-In Moisturizer, your hair will stay healthy. These products will make your hair shine, and your curls bounce.  
5. Diffuse The Rest of Your Hair
The next step in drying curly hair is diffusing the rest of your hair. While you can use a normal hairdryer for this step, we recommend using the diffuser. It spreads out the air coming from the machine. 
This prevents adding unnecessary volume and frizz. If you want bigger hair, you can remove the diffuser for this step. 
6. End With A Serum
Hair serums keep your hair soft, lightweight, and shiny throughout the day. So ending your blow-drying with one will ensure that your hair looks great for an extended period.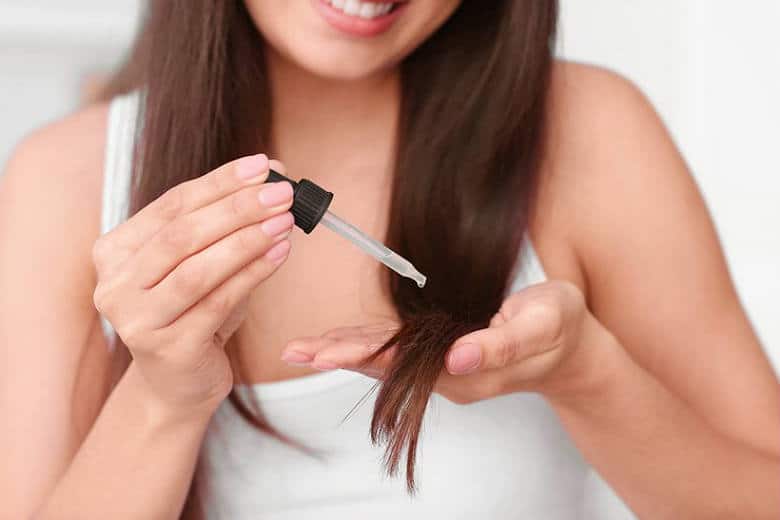 Serums are particularly helpful for people with damaged and over-processed hair. If you've been bleaching your hair a lot or exposing it to heat tools without the necessary precautions, you definitely want to invest in one. 
Products like the L'oreal Paris Extraordinary Oil Treatment will bring life back to your curls by making them exceptionally bouncy. 
Final Thoughts
Blow-drying curly hair is a science, and we've got the exact formula for you. Start by investing in good sulfate and silicone-free shampoo and conditioner. Then purchase the right hair dryer for curly hair. 
Once you have these tools, it's time to get started with blow-drying your hair. We've gone over each of the steps and their significance in detail in this article. Follow these instructions, and you'll have luscious curls.