Butterfly locs, when put in and cared for correctly, can last up to two to three months. To get this outcome, you must pick the right type of hair and use the right length.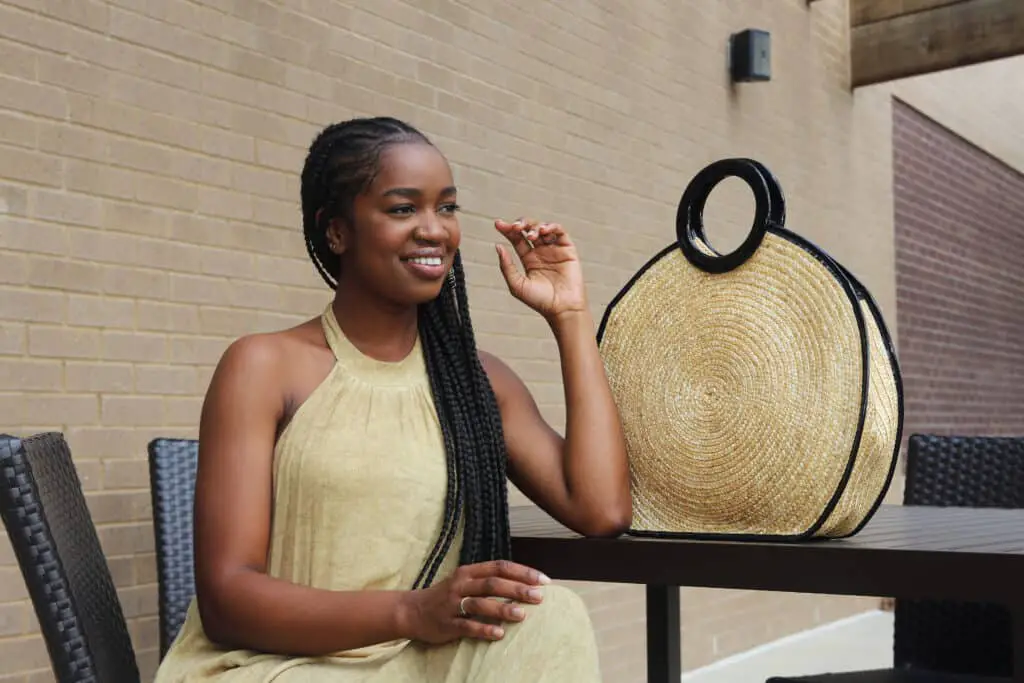 The best kind of hair for butterfly locs is water waves. If you want locs longer than your actual hair, you'll also need some filler hair. There are a lot of good brands out there, but FreeTress and Niseyo have some of the best hair. 
The rest of this article will go over details for what kind of hair you should use depending on your preferred technique and how many packs you'll need. We'll even give you some tips to help you perfect the butterfly loc as soon as possible. Let's get started. 
*This post may contain affiliate links. If you use these links to buy something we may earn a commission. I only recommmend products that I use, love, or thoroughly researched.
Types of Hair You'll Need
The type of hair you need depends entirely on the end look you want. Typically, you'll need six to eight packs of any water wave hair to achieve this style. However, this will change depending on what you specifically want from your hair. 
If you want the butterfly locs to be longer than your own hair, you will need filler hair to make up for the difference in length. While you can use the water waves for this purpose, getting extra hair for added length is better. 
You'll see a lot of tutorials using Marley's braiding hair. Though synthetic, this hair has a beautiful texture that resembles the natural 4c type and can easily blend into a butterfly loc. Braid it into your hair until you get the length you want. This hair can also be used to add thickness to the base braid.
Then proceed with adding the butterfly locs. 
Ideal Hair for Braid and Wrap Method
The most common technique used to achieve the butterfly loc look is braid and wrap. When doing this, a lot of people choose to use the 22" FreeTress Water Wave Braiding and Crochet Hair. You can find some here. 
Synthetic Hair Braids FreeTress Water Wave Bulk 22"
Since this method requires you to wrap the water wave around a braid or twist, you need some base hair. You can use your own hair in most situations. However, if you want a longer look than your natural length, you will need Marley hair.
Braid or twist it and then wrap the water waves to achieve the look.  
Colored Looks
If you want variations of color in your locs, you can use Lulutress or Outre Braids products. You can get beautiful blond or fall colors in your hair and stand out in any crowd. Both brands have a variety of colors and tones for you to pick from. 
You're bound to find what you're looking for.
Ideal Hair for Crochet Method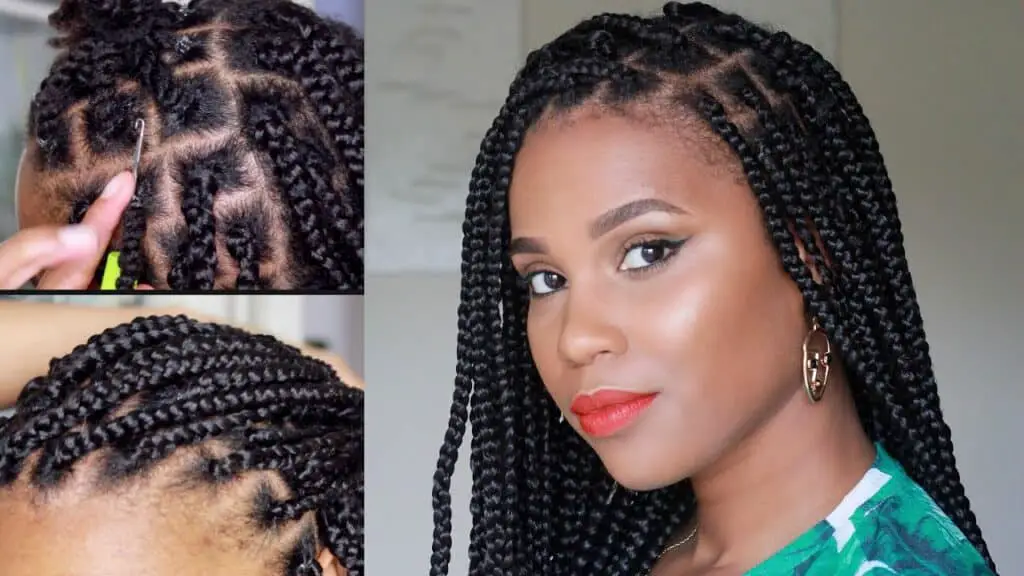 The crochet method uses pre-loc'd hair. So while you'd have to braid and wrap hair in the previous technique, you can skip that in this one. All you need to do is braid your hair, and then crochet in the pre-loc'd hair. 
The entire process will take around an hour. It's a huge time saver, which makes it popular among people working on strict schedules. 
Toyotress and the Janet Collection have some of the best hair for this technique. It doesn't tangle and can be used for all kinds of lengths. 
1.ToyoTress Distressed Butterfly Locs Crochet Hair is made of high quality low temperature synthetic fiber which is skin-friendly.
2.Features:Natural and soft;No smell and long-lasting freshness;Lightweight;Easy to install.
3.ToyoTress Distressed Butterfly Locs Crochet Hair is cute and versatile,you can use it on your birthday,date,party,journey or giving gifts for Thanks Giving Day,Christmas Day or Mother's Day.You can also use it with combo colors.
4.Specification: 8 packs/deal ,10 strands/pack, 80 strands in total,usually 6-8 packs can full a head; several colors available(1B,T27,T30, T118, T350, T-Gray, T-Purple); package including 1 crochet needle.
5.Welcome to contact us with any questions ,we will deal with all the problems in 12 hours .
If you're interested in a shorter shoulder-length look, the Toyotress 12" pack is perfect for you. If you're more inclined towards longer waist or butt length hair, Janet Collection's 24" locs will get the job done. 
Tips on Buying Hair 
Here are a few things to keep in mind while purchasing hair.
1. Buy 2 More Packs of Hair Than You'll Need
Most people use around six-packs of hair when doing butterfly locs. However, we still recommend getting eight because if this is the first time you make these locs yourself, you will mess up a few times. 
Having extra packs gives you room to explore and make mistakes without it being too much of a nuisance. You can make errors and still have enough hair to get the style you're looking for. 
We all know how annoying it can be to have to run to a beauty store after you've been braiding and crocheting for hours. If you are buying your water waves online, it will be even more of a hassle. 
2. Doing The Butterfly Loc Style Can Take A Whole Day, So Plan Accordingly
Irrespective of what kind of hair you use and the technique you apply, you will need a lot of time to get the butterfly loc style. It is time-consuming, and you can't get around to making this commitment. 
So once you've decided to invest time into this style, plan out your day and clear your schedule. You'll need a whole day of complete concentration. 
You May Also Enjoy:
3. Invest in Pre-loc'd Hair to Save on Time 
If you want to achieve the butterfly loc look without putting in too much effort, you can save on time by getting pre-loc'd hair. 
Since butterfly locs is a relatively new trend, there aren't a lot of companies producing pre-loc'd hair. However, this does not mean there are none. 
Toyotress, Janet Collection, and Niseyo all have pre-loc'd butterfly locs. As the trend grows, more brands are likely to start putting out their version of this product as well.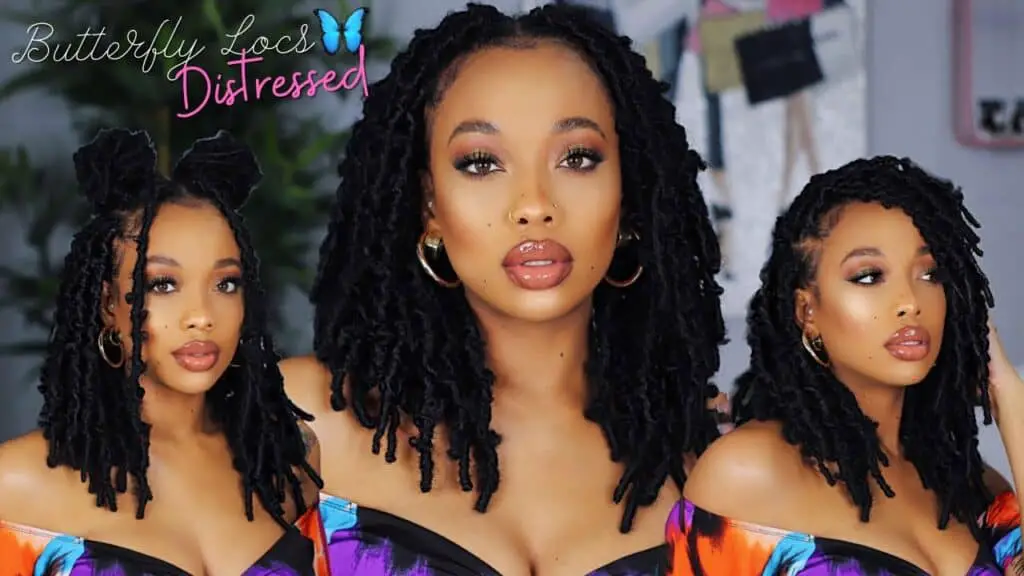 The Toyotress crochet hair, for instance, can be installed on braided hair. The whole process will only take an hour on short-length hair. You can look at a tutorial for how to do this on Crowned K's Youtube channel by clicking here. 
Final Thoughts
There are a lot of different types of hair that you can use to achieve the butterfly loc style. You can choose from among them depending on the length and volume you're looking for. 
Most people will choose to braid and wrap their hair. This method works best with water wave hair from FreeTress. However, there are other brands that have great products too. You can use their hair if you're more comfortable with it. 
If you want to use the crochet method, remember to invest in pre-loc'd hair and save some time.