If you have curly hair, you've probably tried every hair care technique under the sun to get frizz-free bouncy curls. Whether you are struggling with unruly curls and damaged hair or on the lookout for new heat-free styling techniques–plopping is a fantastic solution for all your curly hair problems.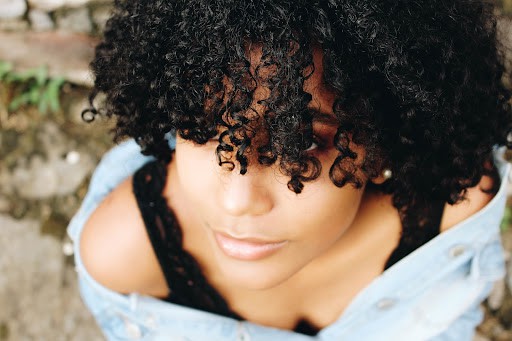 It is a heat-free curl enhancement technique that gets rid of the irksome, unmanageable curls in a simple yet effective do-it-yourself method that leads to luscious, shiny, frizz-free curls. So, what is plopping and how can you implement it in your haircare routine? Let's get down to the nitty-gritty right away. 
*This post may contain affiliate links. If you use these links to buy something we may earn a commission. I only recommmend products that I use, love, or thoroughly researched.
What Is Hair Plopping? 
Hair Plopping has become a trending sensation across internet platforms, especially on TikTok. It is a natural heatless method of getting shiny and lustrous locks without disrupting the healthy texture of your hair. 
While there are a plethora of products and treatments that claim to reduce frizz and nourish your roots, hair plopping is not only a low-cost technique but also highly effective that is mostly hands-free. 
Yes, if you were wondering if plopping is a fancy treatment to smoothen out your curls then you might be surprised how easy and cost-effective hair plopping really is! 
There's no denying that styling your naturally curly hair can be draining and expensive. Hence, if you are new to plopping or want to refresh your memory, we have simplified your post-shower routine into a few easy-to-do steps. 
How To Plop Your Hair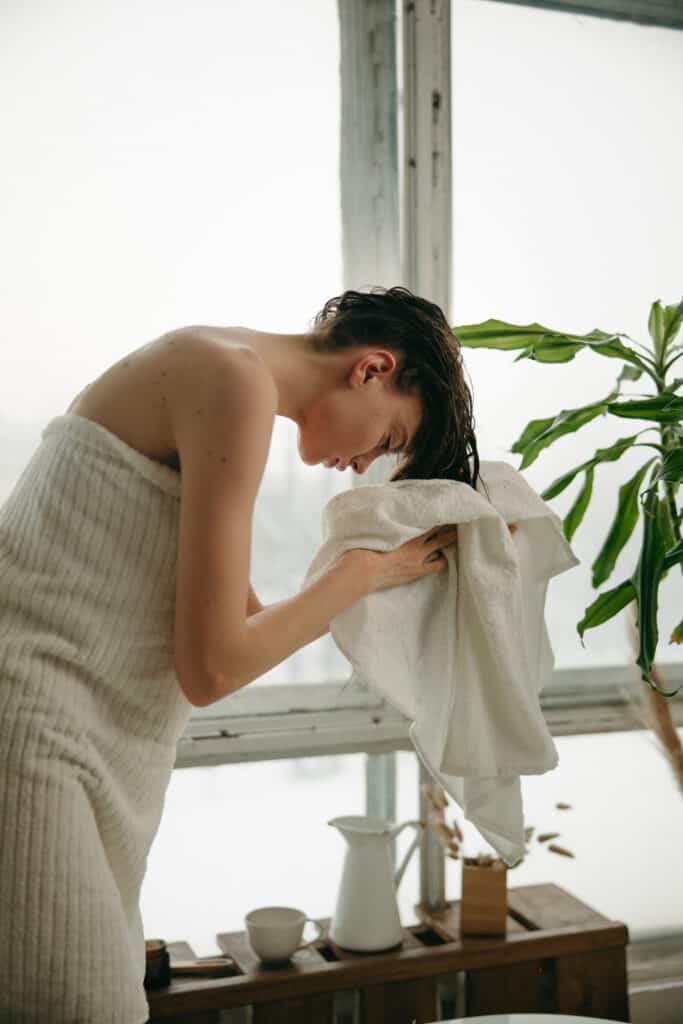 While the t-shirt plopping technique is a tried and trusted method approved by the hair care community, there are several variations to the plopping process. You can use your garment of choice (T-shirt, microfiber, or a pillowcase). Plopping shortens the air-drying time considerably, so you can expect results within 20-30 minutes. 
To plop your hair, you'll need a few other things: 
A t-shirt or a microfiber towel 
A detangling leave-in conditioner 
A curling cream 
Hair ties 
A blow dryer and diffuser (this is optional) 
Now that you are ready with the aforementioned products, let us break down this age-old technique into simple steps. 
Step 1: Prep Your Hair 
The first step to plopping begins in your shower while you are washing and conditioning your hair. 
On freshly damp hair, apply your regular styling products like a leave-in conditioner or a gel. Grab a wide-tooth comb and detangle any knots before proceeding with plopping. Make sure that you apply a substantial amount of the product and scrunch your hair to ensure it gets absorbed into your hair follicles. 
Step 2: Plop It Up 
Take your t-shirt (or microfibre towel) and lay it flat on a surface with the collar facing away from you. If your hair is still wet, you can use another towel to squeeze out the excess water. Keep in mind that plopping is for damp, not wet, hair. 
Flip your head over and lower your hair onto the middle of the t-shirt. Make sure that your hair does not droop to the side; otherwise, it will fall out once you tie it around your head. Next, pull the bottom of the shirt slowly over your head till it touches the nape of your neck. Grab the ends of the sleeves and angle them toward your armpits before twisting them. Finally, plop the twisted material behind your back and secure it with a tight knot. 
Step 3: Wait For The Plop
Depending on the texture of your hair, it takes around 20 minutes. For best results, it is recommended to wait for 20-45 minutes before unraveling it. 
Plopping is a predominantly hands-free technique, so you can carry on with the rest of your morning routine without worrying about jeopardizing the outcome. Remember to be gentle while removing your t-shirt as you could undo all the effort if you tug at it aggressively. 
Once you get the t-shirt off, your hair will fall down elegantly in defined soft curls,  without the previous frizz and tangles. 
What To Do After Plopping Hair
First of all, your curls may look a bit weird immediately after removing the t-shirt. Do not panic as this is completely normal. Your hair is being exposed to a new environment that is protected from gravity so it is natural for it to react differently. 
Most girls are often perturbed after the plopping process. Should you let it assume its textured form eventually or shake it out to add volume? Well, the first thing you should do after discarding the t-shirt, is remove bits of hair from your scalp. 
Gently clip the roots and shift the curls to bring them back to where they originally belonged. If you are in a hurry and need to rush, bend your head over and give your hair a quick scrunch, and use your fingers through your curls. This helps in adding a bit of volume before your hair dries completely. 
Do I Need To Use Hair Products? 
The simple answer is no. Although hair products aren't necessary, they can add texture and volume, making the plopping method even more effective. However, if you are on a budget and want to narrow down your options, we recommend three products for strong and healthy hair. LUS Brands 3-step system makes curly hair simplified. To read my full review, check out my article on Non Toxic Curly Hair Products.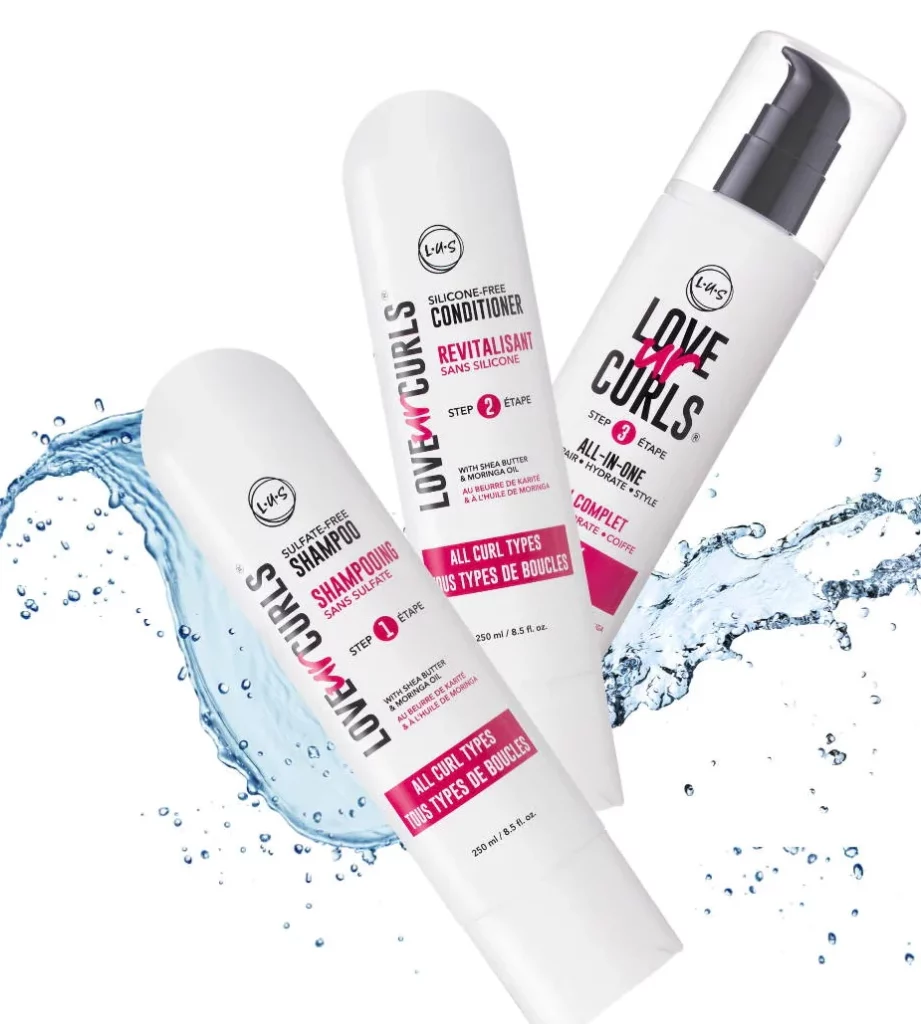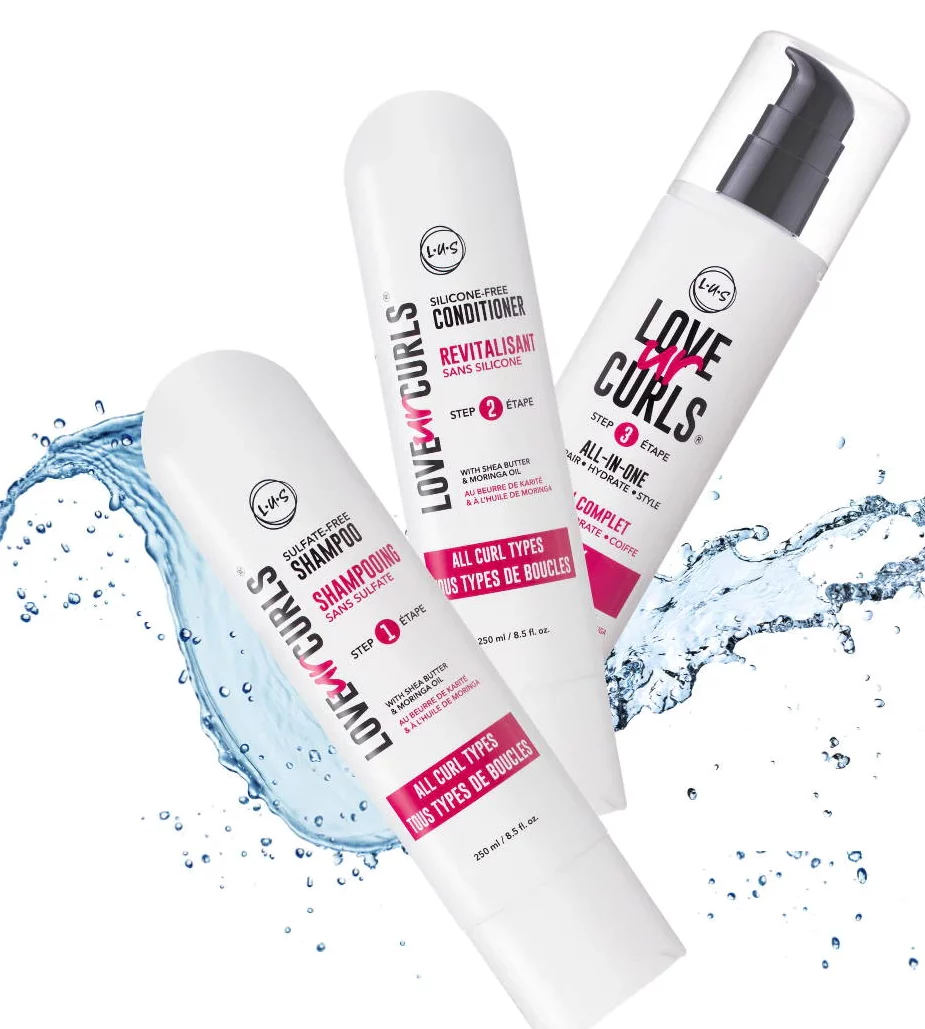 Leave-in Conditioner– This product is usually added after washing your hair and it adds moisture so that your curls do not become frizzy and remain voluminous even under sun exposure. Use a leave-in conditioner specially made for dry or damaged hair. 
Curl Cream- A curl cream or gel (depending on your hair type) is useful for greater hair definition. A good curl cream is usually alcohol-free, non-greasy, and adds shine to your curly hair after threading it through your roots. 
Numerous curl creams focus on specific hair needs such as dry hair, more volume, or split-end repair. Choose one that contains hydrolyzed protein if you have extremely dry hair for improved elasticity and nourishment. 
Hair Oil- Hair oils are known for thoroughly moisturizing your hair follicles and relieving dryness. Coconut oil and olive oil are good for shine and smoothness, which makes your strands less prone to breakage.
If you prefer to apply other oils, make sure they are non-greasy and do not sit on your hair as residue. You can use hair oils to tame flyaways, but just make sure they are evenly distributed throughout your hair. 
Keep in mind that hair products are just an extra boost for curly hair. The success of plopping depends on your technique itself and not on the products you use. 
Does Plopping Work On All Hair Types?
Plopping generally works on curly hair but it can benefit many hair textures as long as your hair works well with scrunching. 
This technique essentially consists of enhancing your natural hair texture in a no-fuss air method so, of course, your hair type–even if it's straight or wavy–can benefit from it.
While it works exceptionally well with tight curls or coils, it is not limited to a specific hair type. For those with curly or straight hair, the plopping method works well too. It will give your hair a natural bend and make it look shiny and frizz-free. However, if you are expecting curls on straight hair then the plopping method is not for you. 
Benefits of Hair Plopping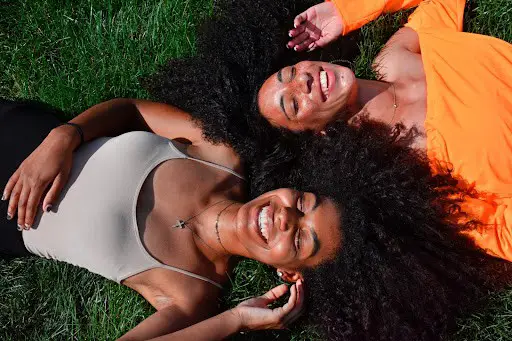 Plopping is a therapeutic way of replenishing your hair and giving it the care it needs. You may have already guessed how beneficial plopping is–regardless of your hair texture and type. If you are still not convinced, scroll down below to learn the benefits of hair plopping. 
Cuts Down On Drying Time 
One of the greatest benefits of plopping is that it drastically cuts down on your drying time. Air-drying your hair is a painfully tedious task that can be frustrating if you are short on time. Most women opt for the faster, automatic alternative that is not only damaging to your hair but also perpetuates frizz in the long run. 
Hair-styling tools are appealing due to their quick, effortless approach but you should try to dry your hair naturally or switch to a good plop. This reduces your drying time and is completely hands-free, allowing you the freedom of multi-tasking while it dries. 
Defines Curls 
Hair plopping adds a definition and volume to your curls. Women with curly hair often suffer from frizziness and poor texture due to the hair's tendency to droop down after water retention and adding hair styling products. In order to retain its original appearance and lift the roots, you need to defy gravity, which is fulfilled by the plopping technique. 
Curly hair girls often suffer from the problem of flat roots that look rather unflattering after a hair wash. By introducing the plopping method, you are allowing your hair to dry naturally without outside disturbances resulting in well-defined frizz-free curls. 
Plopping helps to lock in the moisture and helps you gain a visible lift at the crown too. 
Reduces Frizz 
Initially, your hair tends to look vibrant and healthy after a wash. Once it starts drying, it loses its vitality and appears to be dry, frizzy, and flat. 
Plopping fixes this problem by targeting your roots and letting the products sink into them for maximum volume. In a span of merely 20-30 minutes, the once frizzy texture affected by external factors is now replaced with fresh, bouncy curls! 
Anti-Gravity At Play 
The weight of your curls makes them droop down due to the law of gravity. While curly hair always has a little more weight than straight or wavy hair, the addition of numerous styling products further weighs it down. As a result, your curls look extremely flat and unflattering. 
Plopping comes into play and defies gravity to lift your roots. We all love to see bouncy and playful curls and plopping completely serves its purpose by helping you attain them! 
Frequently Asked Questions
How Long Can You Plop Hair? 
The amount of time greatly depends on your hair porosity. This essentially means your hair's ability to lock in moisture will reduce the drying time. If you have low porosity hair then you will have to wait a little longer than 20 minutes for visible results.
You need to gauge how long to plop your hair depending on your experience with other air-drying techniques. Usually, it takes less time than air-drying your hair naturally as the t-shirt absorbs water faster. 
Can You Plop Hair Overnight? 
You can definitely plop your hair overnight. Make sure that your hair is properly secured in a t-shirt. Remember not to keep the plop throughout your sleeping time if your hair tends to dry quicker. 
If your hair does take a while to dry, sleeping on it is the solution. Wake up with well-defined curls in the morning and run a diffuser through it for 5-10 minutes, which disperses the air to reduce frizz and restores the natural wave pattern. 
Can You Plop Short Hair? 
If you have hair long enough to flip upside down then you can plop. The steps remain the same and even the waiting time as it depends on porosity, not length. Make sure that your hair is enclosed within the fabric at the crown of your head. You will have to tilt even further before you wrap your hair with the fabric. 
Closing Words on How to Plop Hair
So there you go! A complete breakdown of the famous trend in a few simple steps. Plopping is a powerful addition to your hair care routine which changes your curl game. 
With a perfectly nailed-down routine and a little practice, you can achieve gorgeous, voluminous curls without the fear of damage. It might take some time to get used to your new plopping routine but the results will turn you into an ardent plopping enthusiast! 
Are there any other methods for restoring your curls to their glory? We hope this article was helpful and helped you make an informed decision. 
How to Plop Hair Video
Visit LUS Brands to check out the products used in this video and recommended in this article!