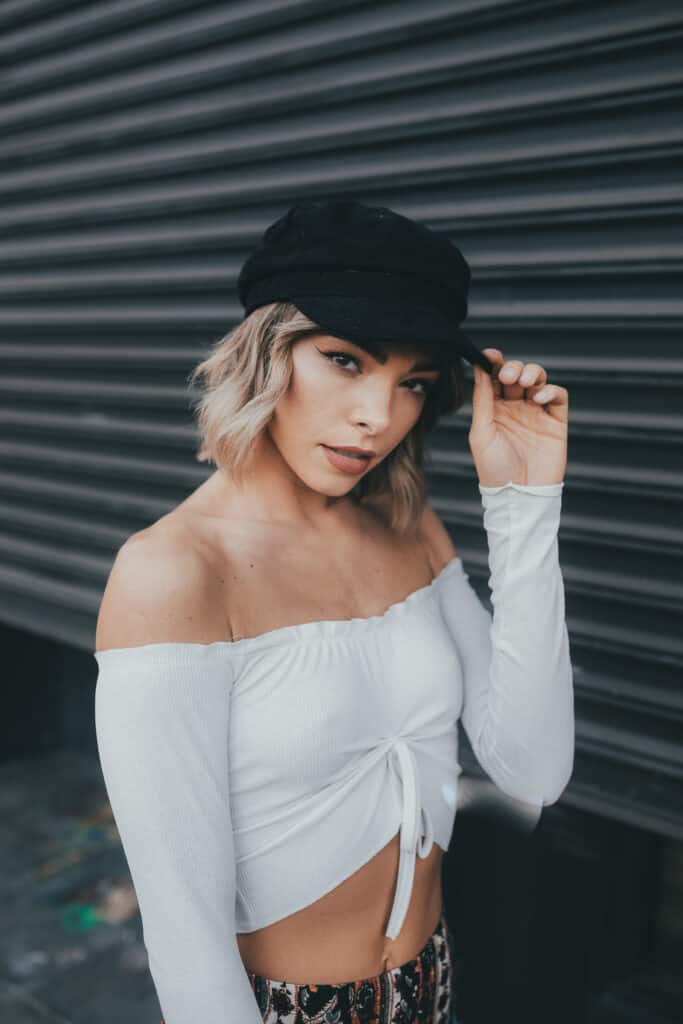 Wonder how to style short wavy hair? Getting our curls to cooperate every day is usually the aim for us curly girls, but these simple and cute curly hairstyles will persuade you to be a little more adventurous. We understand that there are days when your wild curly hair refuses to remain put. This is why we've put up a list of 11 natural curly hairstyles for you to select from for effortless and impressive-looking hair on a daily basis.
So, prepare your craziest waves, springiest curls, and bouncy waves because we have some of the cutest and sexiest hairstyles for you. These beautiful curly hairstyles are simple to achieve with only a few bobby pins and hair elastics.
*This post may contain affiliate links. If you use these links to buy something we may earn a commission. I only recommmend products that I use, love, or thoroughly researched.
How to Style Short Wavy Hair
Hair is considerably easier to style when it is well cared for. Curly hair can benefit from shampoos, masks, and conditioners. These products hydrate and feed your hair while also reducing frizz and making it more obedient. 
Natural curly and wavy hairstyles usually last for a long time. Moisture is the only thing that can ruin your hairdo. However, you won't have to worry about the dampness if you apply a particular curly hair serum after a wash. All of the biggest hair product firms have such serums in their product portfolios.
11 Hairstyles for Your Short Wavy Hair
Below, we have curated the top 11 cutest hairstyles for you!
Boyish Pixie 
It takes real guts to wear a short, pixie hairdo, but the result is well worth it. Pixie cuts are also known for being no-muss, no-fuss, which means they can save you a lot of time every morning. They're also quite adaptable, looking fantastic on all hair colors from blonde to red.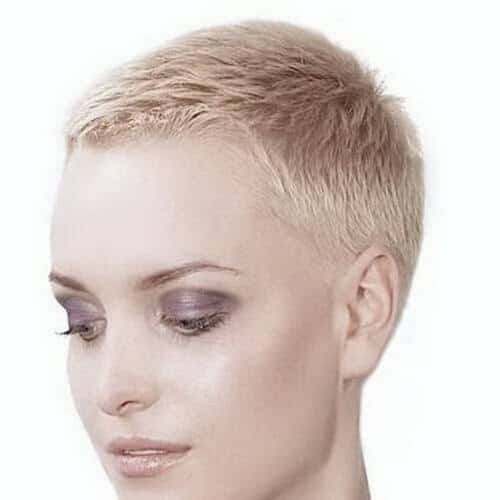 A pixie cut can be made fuller by layering different lengths of hair. The layers create clusters of hair follicles that prevent them from all going flat at the same time. 
Blow-dry bangs to the side with a little round brush to feminize a boyish pixie cut. Next, flatiron the face-framing parts, then lightly rub and separate them with your fingertips for a wispy look.
Finger Waves
Finger waves are a timeless look. This style looks best on relaxed, fine-textured, or curly hair with a looser curl pattern, as well as straight trimmed hair.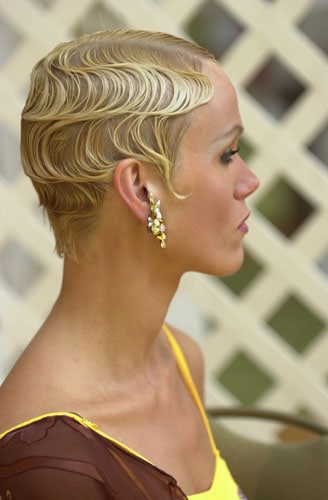 Wash and condition your hair to provide the best base for molding your hair into an S shape using your fingers and a small-tooth comb.
Before you begin shaping your hair, apply a generous layer of mousse to your entire head to ensure that you have enough slides to create waves without matting or snagging your hair. You may need to apply the mousse as you go, but your hair will generally tell you when it's time to add additional product layers.
To secure the hair in place, make an S-shape with your comb while placing one or two fingers where you're making the groove.
Setting the hair is crucial to achieving smooth, frizz-free finger wave results. You could air-dry your hair depending on its type. 
If you're going to air dry, make sure to overlay the style strips with a silk scarf for added security. Then, wrap the styling strips over your hair, get your face mask on, and sit tight if you wish to set it under the dryer. The duration of time you'll need to sit under the hairdryer is determined by the thickness and length of your hair.
Half Bun
Make a section of hair from your hairline to the crown of your head. If you want, you can use elastic to secure the high ponytail and make it more voluminous.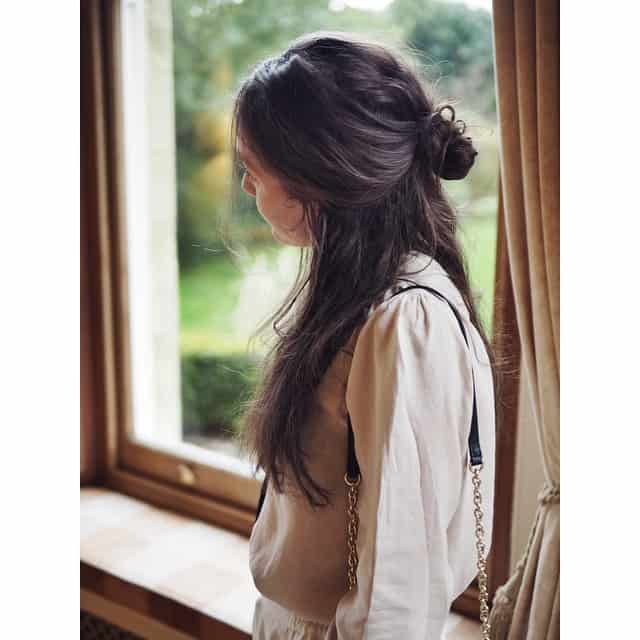 After securing your hair with an elastic band, pin little sections of the ponytail all-around the hair tie to hide it, resulting in an adorable baby bun.
Although your half-up bun will appear little, it is the best hairstyle you can do with your short hair.
Wavy Lob with Bangs
The lob is a variation of the bob cut. It's the ideal compromise between a short and long haircut, clipped just above the shoulders, at shoulder length, or just below the shoulders.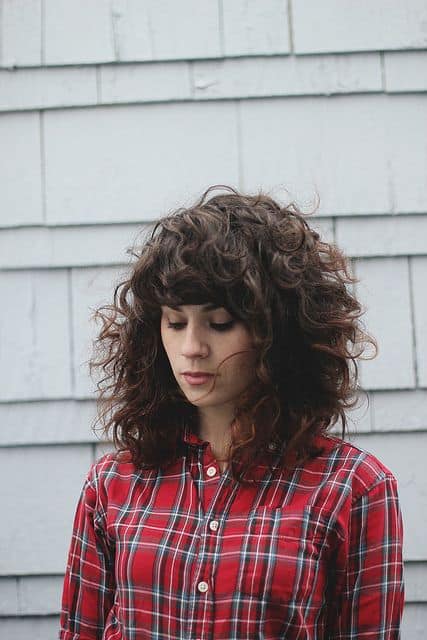 With lobs being so versatile, there's a look for everyone, whether you prefer your hair straight, wavy, or somewhere in between.
If your hair is afro curly, thick, and wild, you'll get this style. This type of hair has a lot of volume, so it will look large no matter what length you choose.
The curly lob is just the right length for easy maintenance. The sides are even and gently layered to the sides for greater framing, and the fringes are wavy and fall over the forehead.
Voluminous Short Wavy Bob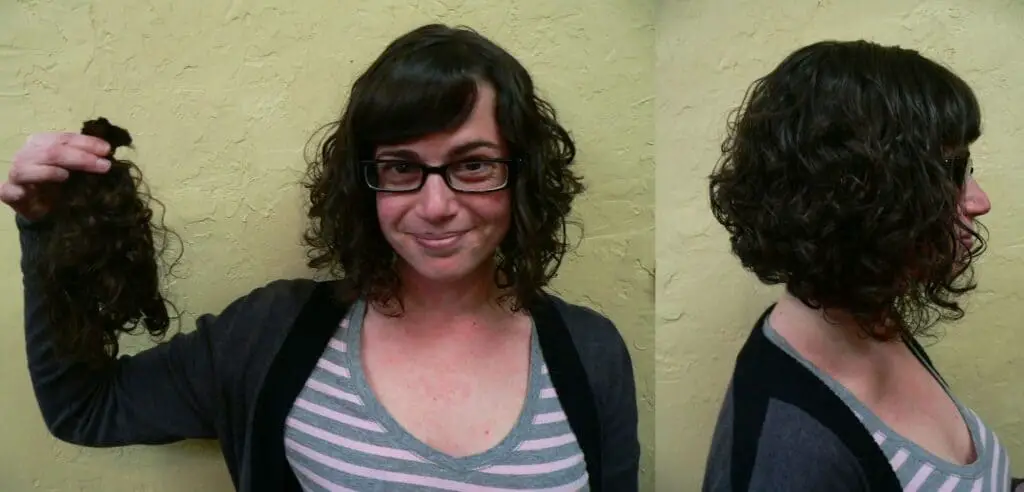 A curly jaw-length bob will look amazing with your short, naturally wavy hair. To produce a wonderful rounded form that looks excellent on tiny ladies, part your thick, wide curls to the side or in the center. Subtle highlights will give your lovely curls even more depth.
Before you go to bed, wash and deep condition your hair.
Allow your hair to air dry until it is half dry.
Apply some curl-defining cream to your hair from the roots to the tips. While applying it, scrunch your hair.
Wrap a silk scarf or a cotton t-shirt around your hair to make it look like a pineapple ponytail. Then, remove it in the morning and shake your curls out.
To add a healthy glow, use a smoothing serum.
Marilyn Monroe Short Curly Hair
In today's world, the new modern Marilyn hairdo might appear something like this: an extremely sophisticated blonde with relaxed ruffled waves. With tight tousled curls flawlessly placed, Marilyn Monroe's hairdo charmed the globe and became one of the most coveted and sexy hairstyles of all time. 
Her characteristic bleached blonde hair color and vintage waves were her most recognizable traits, which were popular with the general public and never went out of style.
Monroe made this hairstyle popular, and it still appears as lovely and fashionable today as it did back then. With this set of gorgeous curls, you may channel your inner vintage queen.
Crown Braid
You are mistaken if you believe crown braids are only for long hair. Yes, it may be worn with short curls!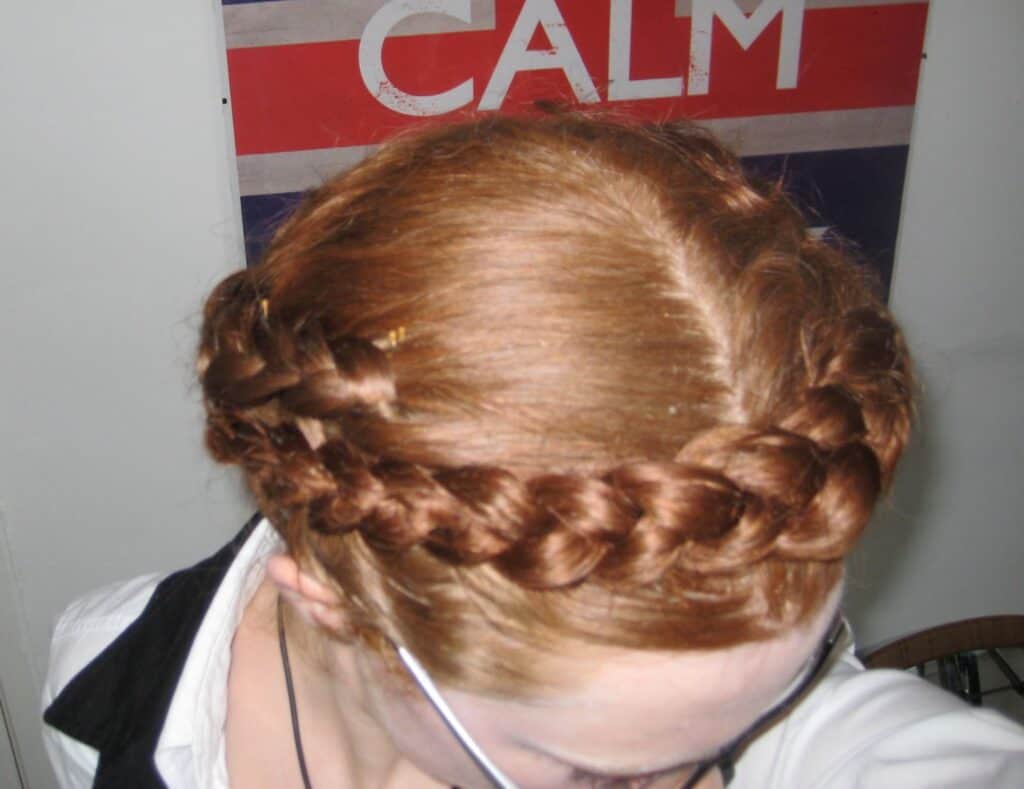 However, you must have short-medium hair or hair that is just long enough to hold. With a bit of practice, you'll be able to polish that crown braid. This is most appropriate for weddings and formal gatherings. Simply add an accent to the braid to complete the appearance.
You May Also Like:
Wavy Hair with Curtain Bangs
The fact of the matter is that bangs look great with all lengths and forms of wavy hairstyles.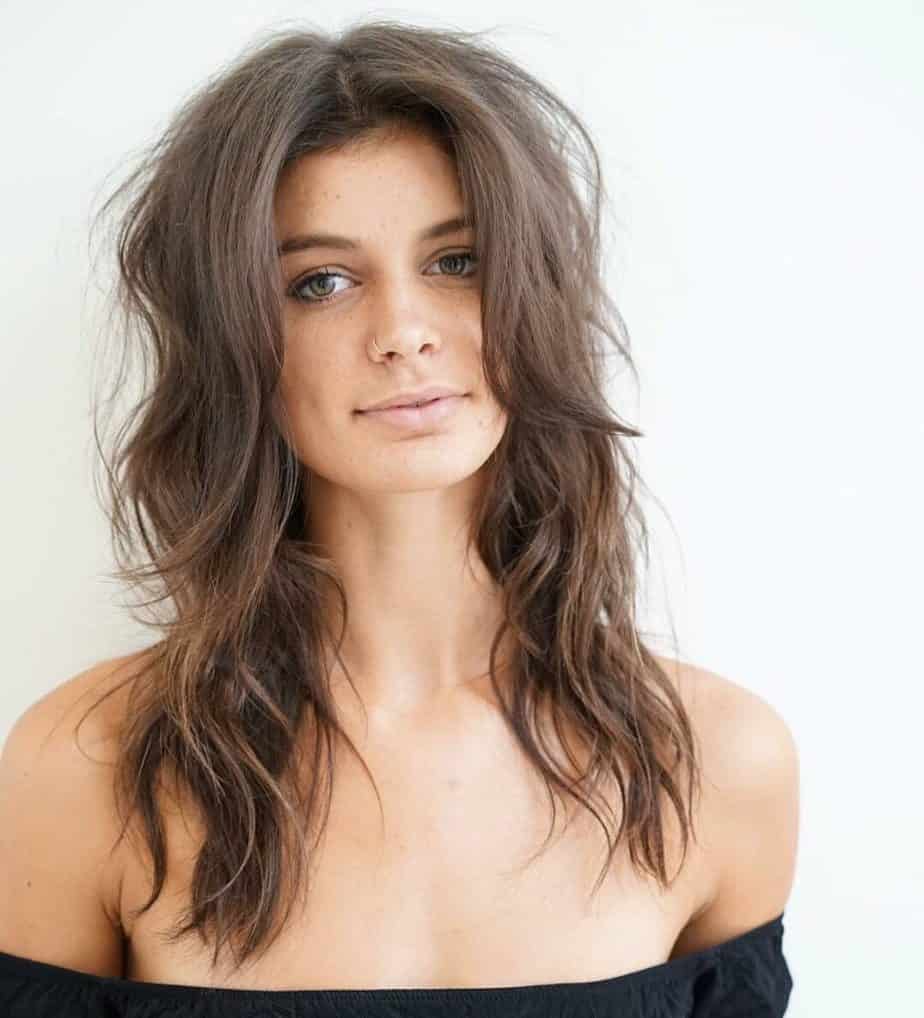 Curtain bangs look amazing with a short wavy bob, and these bangs are as low-maintenance as they get. They come in one size that fits all, whether you want them long, pinned back, or chopped short. 
The best part about curtain bangs is that they are incredibly adaptable and attractive on every face shape, with a small sweep organically forming on each side.
Curly hair looks lovely with curtain bangs. The secret is to leave enough room for shrinking and have them cut to fit your facial shape and hair length.
Bob with Side Bangs
Side bangs are slightly more feminine than regular bangs, making this style ideal for stylish women.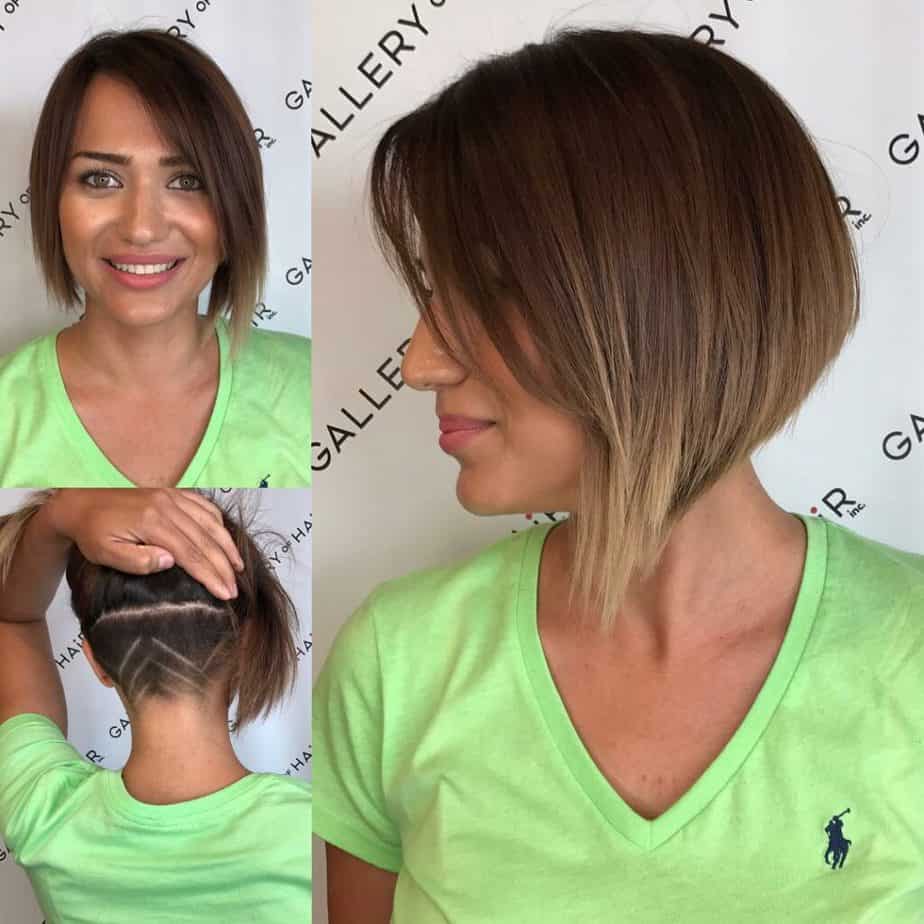 To create this look, make sure your bob hair is shoulder-length. The side bangs will blend in with the rest of your hair, giving you a subtle and feminine appearance.
Red Wavy Hair
Why put yourself at a disadvantage if you enjoy experimenting with hair colors and highlights? For a short wavy bob, choose this bright red color.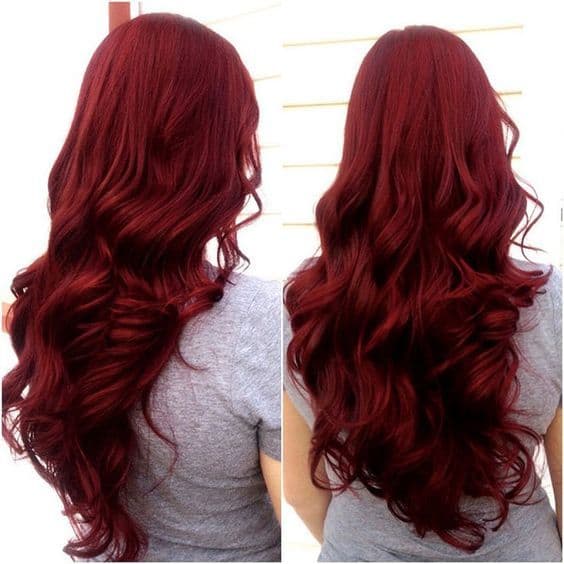 That's it; you're going to leave everyone around you speechless and astonished. This style will also showcase your bold, powerful, and elegant personality. If you want to experiment with different hair colors, try this style.
Tousled Wavy Bob
Flat ironing isn't the only approach to achieving a nice hairstyle. That's exactly what this disheveled bob is about to demonstrate!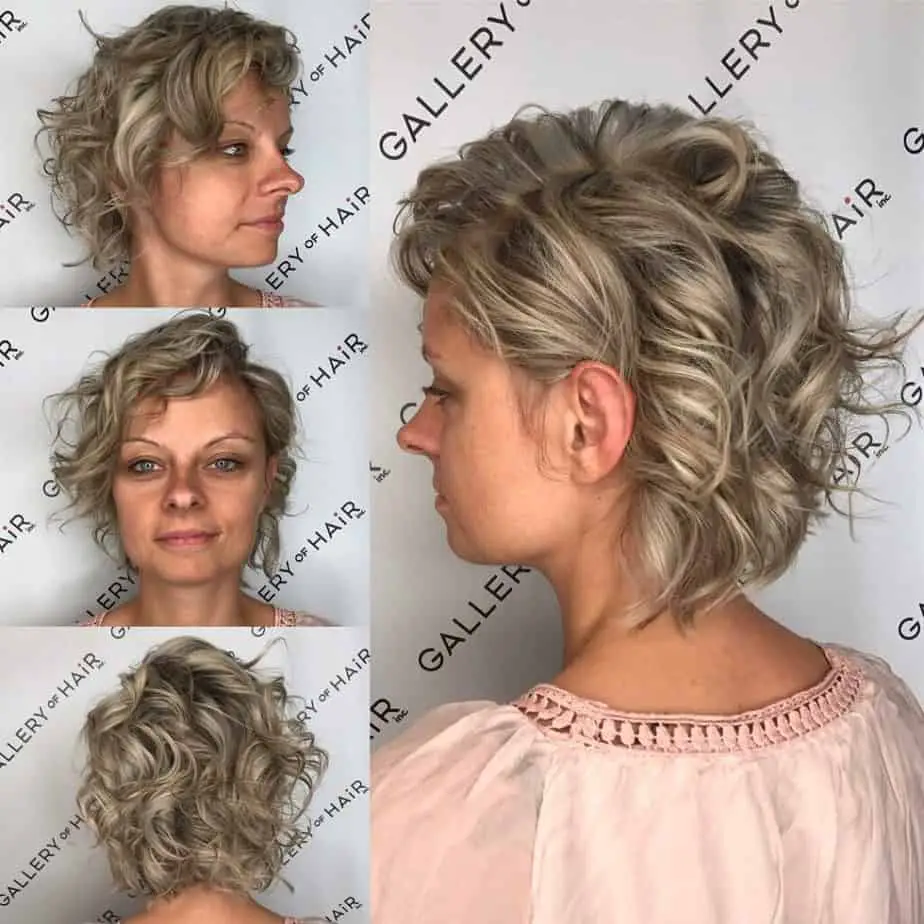 The only items you'll need are a thickening gel and a brush to tousle your hair. Yes, looking great doesn't have to be difficult! Consider subtle pastel accents to provide a pop of color.
Sarah Paulson rocks this haircut, which is tossed and spunked yet still quite sophisticated. Because of this up-touched style, her long neck looks even more amazing.
For more volume, scrunch damp hair that has been tossed thoroughly with thickening gel.
To further tousle your wavy hair, use a round brush.
Finger-comb your hair, fling it to the side and spritz it with hairspray.
Asymmetrical Bob
When it comes to adding individuality to your wavy appearance, nothing beats the allure of asymmetry. Asymmetrical haircuts are easy to style and allow women to visibly frame their faces, which is ideal for girls with plump cheeks and sharp-angled features.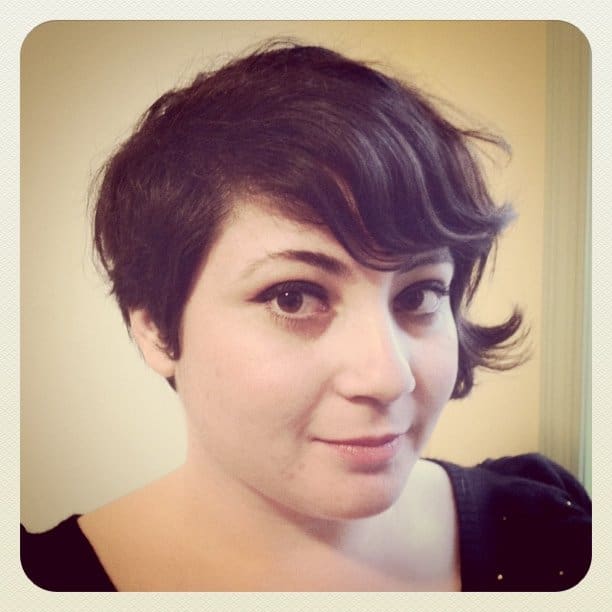 Such haircuts become steal-worthy when coupled with beachy waves. The good news is that they may be obtained without the use of heat and, as a result, without causing damage.
This curly asymmetrical hairstyle is a fresh take on the bob and is a one-of-a-kind and eccentric look. A clean, straight asymmetrical hairstyle might be intimidating for some people, so throwing a wave throughout softens the image. You may still make a statement, though. 
With this look, we recommend minimal side bangs to keep the asymmetric design from looking too lopsided. To get the look, have your hairdresser layer the longer side of your hair for a more stunning style.
Beachy Waves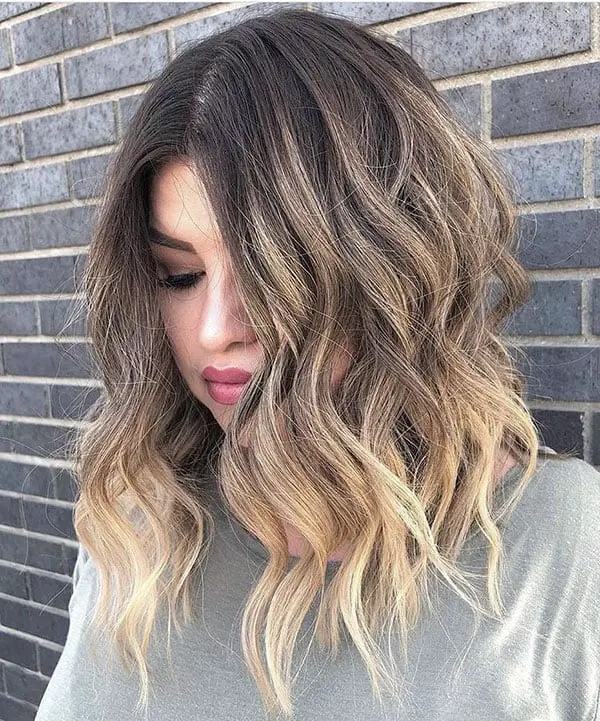 Do you remember how your hair appears after you've been swimming in the sea? It's unkempt, wavy, and cute. You don't have to go to the beach every time you want to get some beach waves, thankfully. Don't worry; it'll work on any color of hair.
Here's how to get those beachy waves:
Spray your hair with a heat protection spray.
Curl your hair part by section with a curling wand or flat iron, starting at the top.
Shake your head, brush your waves into a messier, more effortless appearance, and finish with hairspray.
FAQS
Here are a few other common questions people ask to clear any doubts you may have.
Should You Layer Wavy Hair?
Adding layers to your wavy hairdo might be appealing if you have a medium to thick hair texture. Layers can help to lighten your hair and give your waves more movement and dimension. Curtain bangs, face-framing layers, and even densely layered styles like shags are all excellent choices.
Is The Pixie Cut Appropriate for Women Over 50?
The pixie cut is all the rage these days, and we're all dying to try it. If you want to try a pixie after 50 years, you can do so with the help of a stylist who can advise you on which type would best suit your face shape. If you want to have that classy look, try for a less untidy pixie.
Is it Better to Have Short Hair if You Have Wavy Hair?
Short hair is not only versatile but it may also be styled in a variety of ways. It's also more appealing in shorter lengths because it has more swing and movement. That's why so many women with wavy hair decide to cut their hair short in the end. If you have fine, thick, or medium hair, there is always a short wavy hairstyle for you.
How do I Know if I Should Go for Short Hair?
To begin, stand in front of a mirror and examine the side of your face. Then, horizontally hold a pencil under your chin, and vertically hold a ruler under your ear. Take a measurement from your ear to the pencil. Short hair will undoubtedly look excellent on you if it's shorter than 5.7cm.
Final thoughts on How to Style Wavy Hair
So, which hairdo are you going to go with – pixie, half bun, waves on the beach? Whatever you choose, if you have wavy hair, just know that you'll look great in these styles.
These enticing short wavy hairstyles can help you achieve the appearance you've always wanted! Dare to be different with your beautiful wavy hairstyle!